A DAY TO REMEMBER FOR HUSQVARNA'S MICHAEL MOSIMAN
By Jim Kimball
When Zach Osborne moved up to the 450 class, the Rockstar Husqvarna team put their hopes on Thomas Covington. However, Covington has struggled in his first-ever year on the AMA circuit, putting pressure on hot prospects Michael Mosiman and Jordan Bailey. At the 2019 Thunder Valley National, under difficult conditions, Michael Mosiman stepped up to the plate to finish third overall and stand on his first-ever AMA podium . We caught up to Michael as was enjoying his time with family and friends.
MICHAEL, LET'S TALK ABOUT TAKING YOUR FIRST-EVER AMA NATIONAL PODIUM; HOW DO YOU FEEL? Grateful. I would say that I'm grateful, thankful, and excited. There is a lot of joy involved and  I am really stoked for all of my team, my parents, my friends, family, and everyone who has supported me for so long. Just to be able to do it, obviously to really prove to myself that I can do it, and I can be the guy. I am just grateful, thankful and joyful.
IN THE SECOND MOTO YOU CAME FROM THE BACK AND PASSED SOME HEAVY HITTERS. Yes, that was crazy, right? I got a decent start, was probably seventh, or eighth, and got passed by a couple of guys on the first lap. I got passed by Chase Sexton and Colt Nichols, who were up there early and dropped me in the middle of the race. But, then I reeled those guys in towards the end. I found a couple of really good lines, and was able to make passes on them, which was pretty unbelievable. I stayed composed. I knew that I was in the zone. I knew, there is not a lot that can go wrong right now.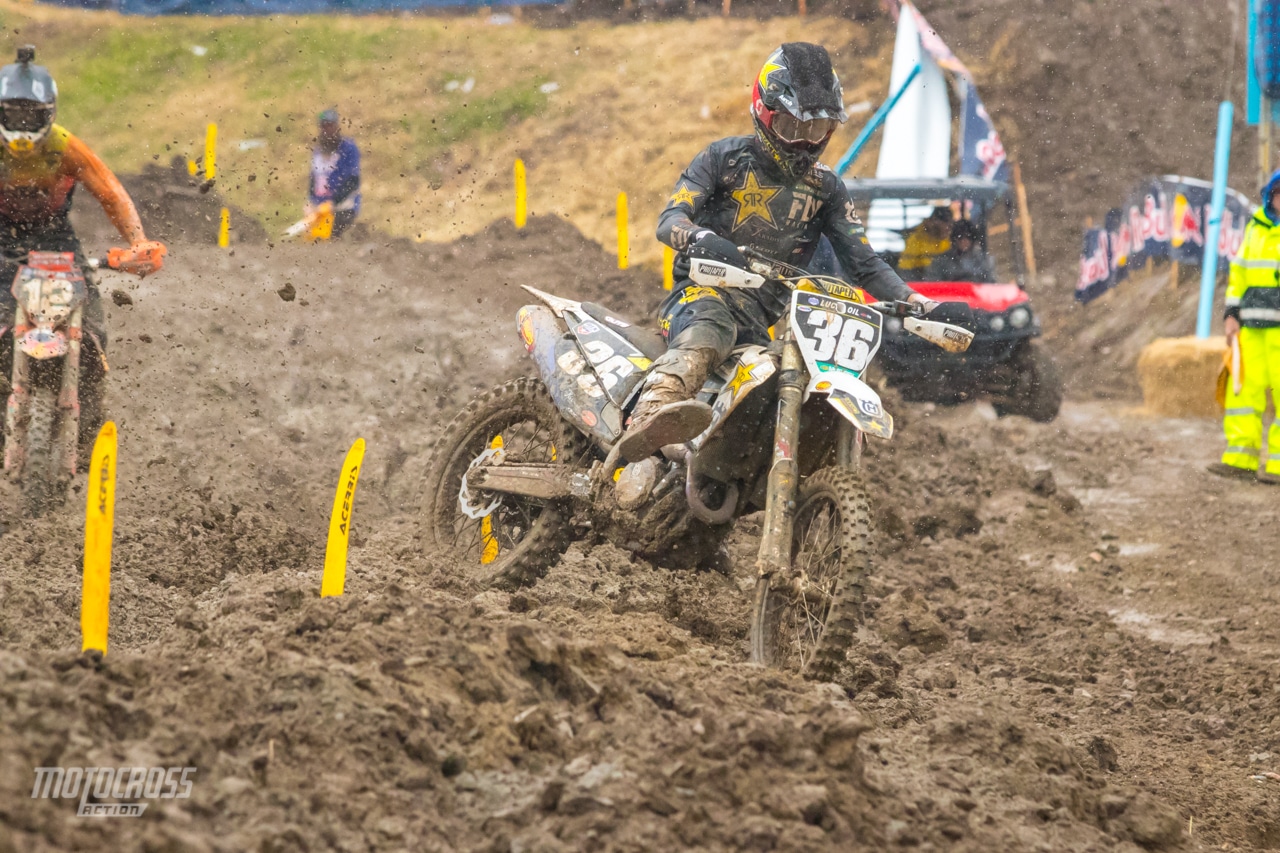 THIS HAS TO BE A SHOT IN THE ARM FOR THE HUSQVARNA 250 TEAM? Yes, these guys, they are working hard, and they want it. Some of the stuff that has happened this season has just been unfortunate. Once a few bad things happen, the confidence gives way, and it is tough to get it back. I really have a lot of sympathy for Husqvarna's struggles, because I have been there, and it is definitely tough. I think some success, as it did for me, hopefully can encourage them. I always want to encourage them and build them up. There was a part towards the end of Supercross, where I really felt like I had become a leader.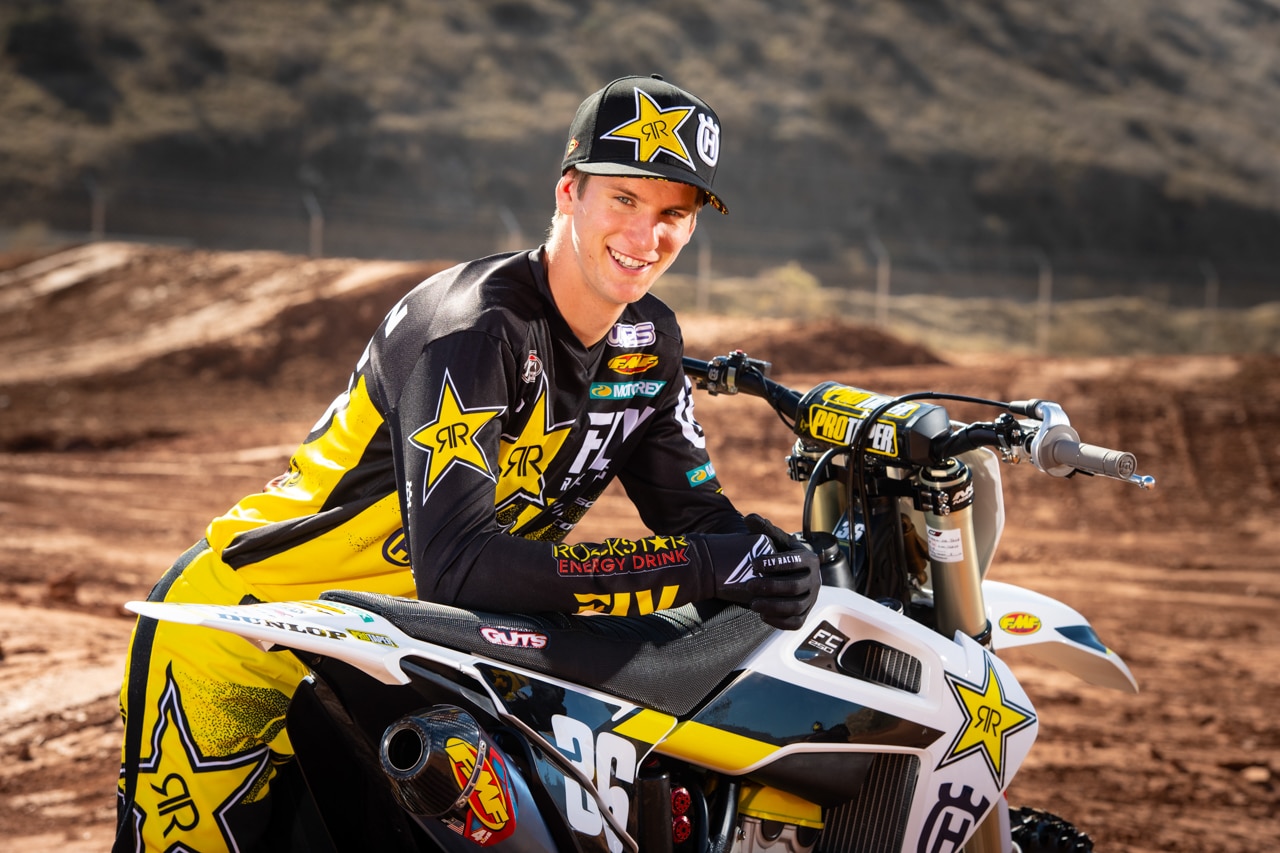 TELL US ABOUT YOUR TEAMMATES? I always try to help these guys, but in another sense that I don't want to come off as condescending. And, of course, my teammates are racing against me. It is multi-layered. I try to do what I can, and I want the best for them, I really do. There is enough room for all three of us on the podium. I believe in those guys. Thomas Covington is struggling right now, but I have seen him show crazy speed. And Jordan Bailey is so fast during the week. I bet he will ramp it up towards the end of Outdoors. I thought he would be 7th place guy by the end of the season. I think you will see good things coming out of both of them. Hopefully, sooner than later.
WHAT WAS IT LIKE IN THE FIRST MOTO WHEN THAT RAINSTORM HIT? DID IT THROW YOU OFF YOUR RHYTHM? Not so much. I was prepared for the rain—I like it, rain or shine. I pulled a lot of tear-offs early on in that moto because I was getting roosted a lot. So, I was a little concerned with that, but other than that, it was cool. I knew the rain would slow people down and separate them. So, I was not really concerned. When the AMA called it short due to the lightning when I was fourth, I was content with that as that had been my best moto ever. I saved energy and I was able to put it down in the second moto.
DOES THIS PODIUM CONFIRM THAT YOU CAN BE UP HERE ALL THE TIME AND MAYBE WIN? Everything is possible. I was catching those guys late in the race. I just need to believe in myself. That is the big thing. As far as sports psychology goes, I think motocross is so complex that we cannot really guarantee anything. The flow that I was in today I can't say it will be there every single time I go out on the track, but it is a start. It may be different when Sexton and Nichols are the ones chasing me, especially now that they are thinking "Okay, this guy is legit." Where  before they were like, "Oh, it's just Michael Mosiman. I'll just roll through him really quick." The same will be true for me when I get behind them, now I will think "Okay, I have passed them before." I think everyone sizes each other up that way.