ADAM CIANCIARULO INJURY UPDATE: THE GOAL IS SEATTLE SUPERCROSS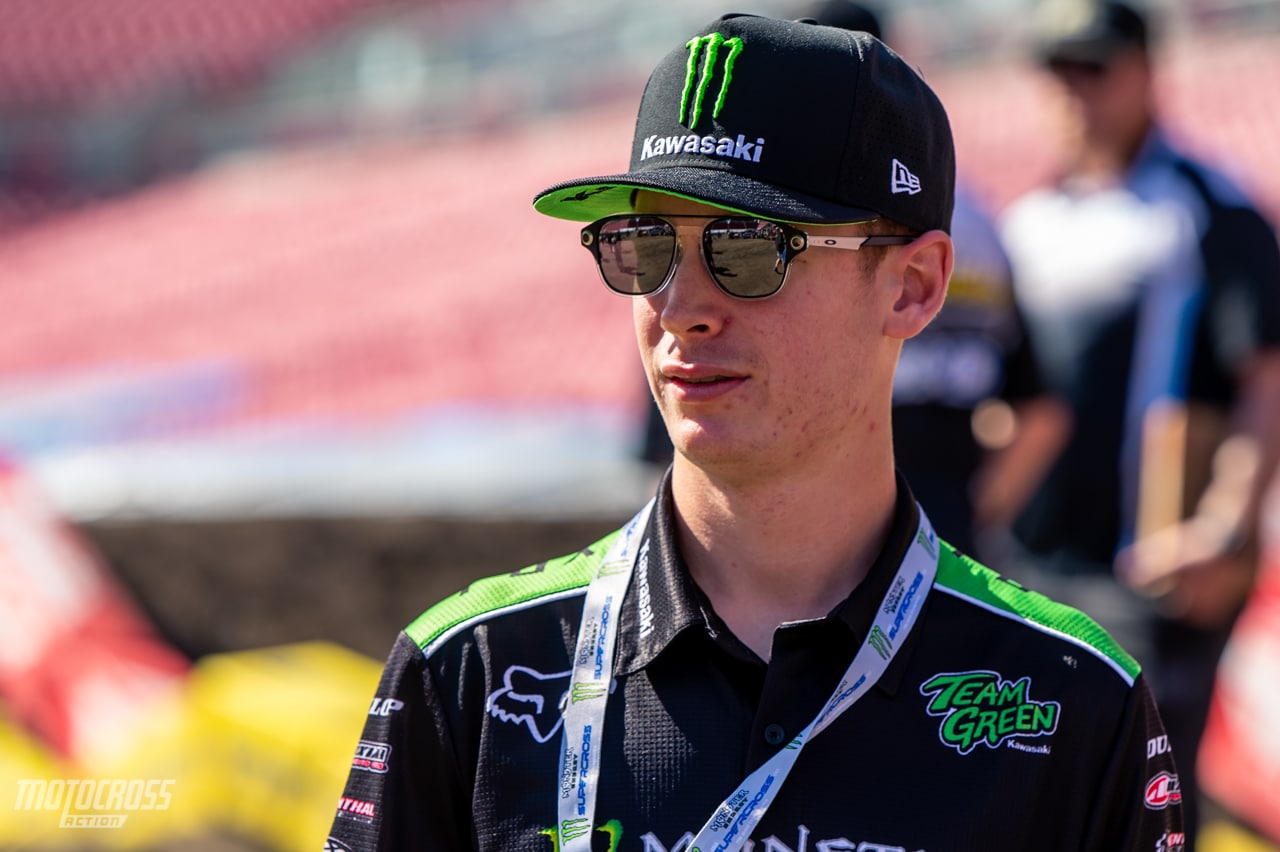 ADAM CIANCIARULO INJURY UPDATE: THE GOAL IS SEATTLE SUPERCROSS
Adam Cianciarulo broke his collarbone at round eight of the 2020 Monster Energy Supercross season in Arlington, Texas. The Arlington Supercross proved to be a treacherous one as many riders went down, including defending Champion, Cooper Webb. The dragon's back obstacle that took out both Cooper Webb, Jimmy Decotis and more was the same obstacle that sent Adam over the bars. Adam was lucky to only have suffered a broken collarbone in the crash. Just three days after the crash, Adam had surgery on his shoulder to get it fixed and start the healing process as quickly as possible. Adam posted on instagram on Wednesday, March 3rd before the Daytona Supercross saying: "My goal right now is to be back racing by Seattle. With this type of injury, stability wise you can come back really quickly—as I'm sure you've seen other riders do in the past. At this point, in my situation, we want to limit the risk and make sure the bone is strong when I do return. Doing what I can right now to improve so we can pick up right where we left off! See you soon."
Adam's factory Kawasaki KX450 will sit out for at least a few more rounds.
The first seven rounds of the season went well for Adam in his rookie 450 Supercross season. He scored the fastest qualifying time in every Supercross he entered up until his crash at round eight in Arlington. Adam also spent time leading 450 Main Events and battling for podium positions. His best finishes so far this season have come at Anaheim 1 and San Diego when Adam placed second. Both times, the Kawasaki rider led laps and it looked like he might've had a shot at winning. After having his shoulder surgery on February 25th, Adam posted on instagram saying: "Had a little procedure to plate my collarbone on Tuesday. Really stoked with how good it's feeling already. Going to do everything I can to get back to racing ASAP. I'll keep you guys in the loop."  
If Adam's able to race at the Seattle Supercross, he will be competing again just five weeks after his crash and four an a half weeks after surgery. This is a remarkable turn around, but it's not uncommon for high profile riders like Adam who are looking to get back to the races as soon as possible. For Adam, getting back to the races isn't about winning the Championship as he is out of contention already, but it's important for him to be out there gaining experience for the next season of Supercross and to prepare for the 2020 AMA Outdoor Nationals. Some might think the best way to get ready for Outdoors is to skip the rest of the SX season, but that's not so. The gate drops and confidence gained by racing Supercross helps immensely when it's time to head Outdoors. Especially for a guy like Adam who is new to the 450 class. He needs to get comfortable rubbing elbows with the big dogs and the best way to it is to go racing.
INSIDE ADAM CIANCIARULO'S FACTORY KAWASAKI KX450
Adam Cianciarulo has always had the eye of the tiger. He has overcome many injuries and we're looking forward to seeing him healed up and back on the track.