DATE CHANGES TO LAST WEEK'S UPDATED MXGP RACE SCHEDULE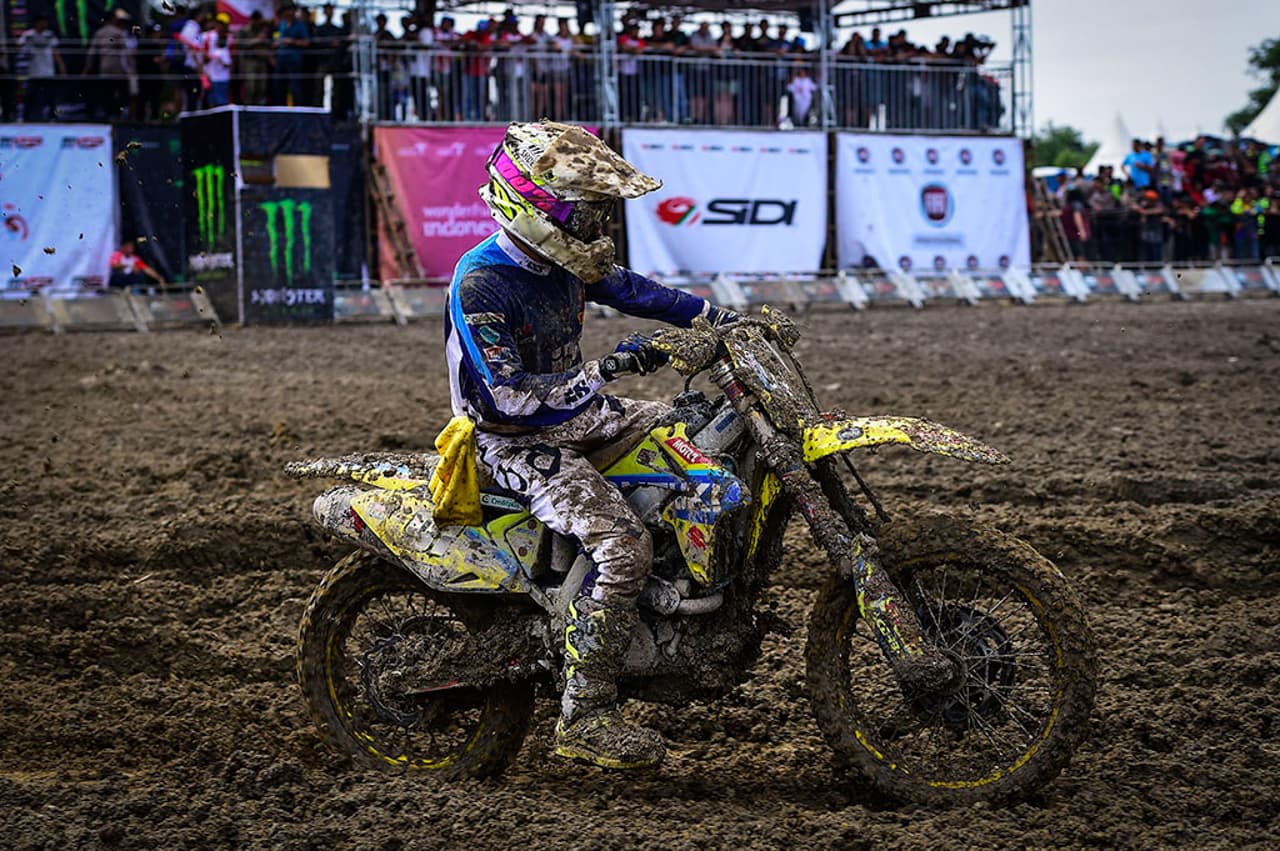 Jeremy Seewer at the 2017 Indonesian Grand Prix. This coming year he gets to have twice as much fun.
Last week Youthstream released an all-new, totally revised, 2018 MXGP schedule to replace the fake one that they released earlier in the year. Now, a week later, 2 of the dates will change. Spain and Holland will switch dates for round 2 and 3. This is now the third Grand Prix schedule that Youthstream has released for the 2018 season. Anyone wanna bet that it won't be the last?
2018 FIM WORLD MOTOCROSS CHAMPIONSHIP SCHEDULE
Mar. 4…………………………….Argentina
Mar. 18……………………………Holland 1
Mar. 25……………………………Spain
Apr. 8……………………………..Italy 1
Apr. 15……………………………Portugal
May 1………………………………Russia
May 13……………………………Latvia
May 20……………………………Germany
June 3…………………………….England
June 10…………………………..France
June 17…………………………..Italy 2
July 1……………………………..Indonesia 1
July 8……………………………..Indonesia 2
July 22……………………………Czech Republic
Aug. 5……………………………..Belgium
Aug. 12……………………………Sweden
Aug. 19……………………………Switzerland
Sept. 2……………………………Turkey
Sept. 16…………………………..Holland 2
Sept. 30………………………….Italy 3