ANTHONY RODRIQUEZ GETS FILL-IN RIDE ON HONDA GP TEAM

The classic fill-in rider photo. Throw a hat and shirt on Anthony and shoot him against the truck.
Venuzuelan Anthony Rodriguez, who finished 8th in the 2017 AMA 250 East Supercross series, got a fill-in ride on HRC Honda's 250 Grand Prix team. Rodriquez willtake the place of the injured Chihiro Notsuka at the Italian Grand Prix in Ottobiano in Northern Italy. Honda's 250 team has been struggling, with Notsuka injured and Michele Cervellin cutting his arm in Russia, the 22-year-old Rodriguez might be a fresh face. Rodriquez is signed to a two-race deal for the Italian and Portuguese GPs. This will be his first time in Europe.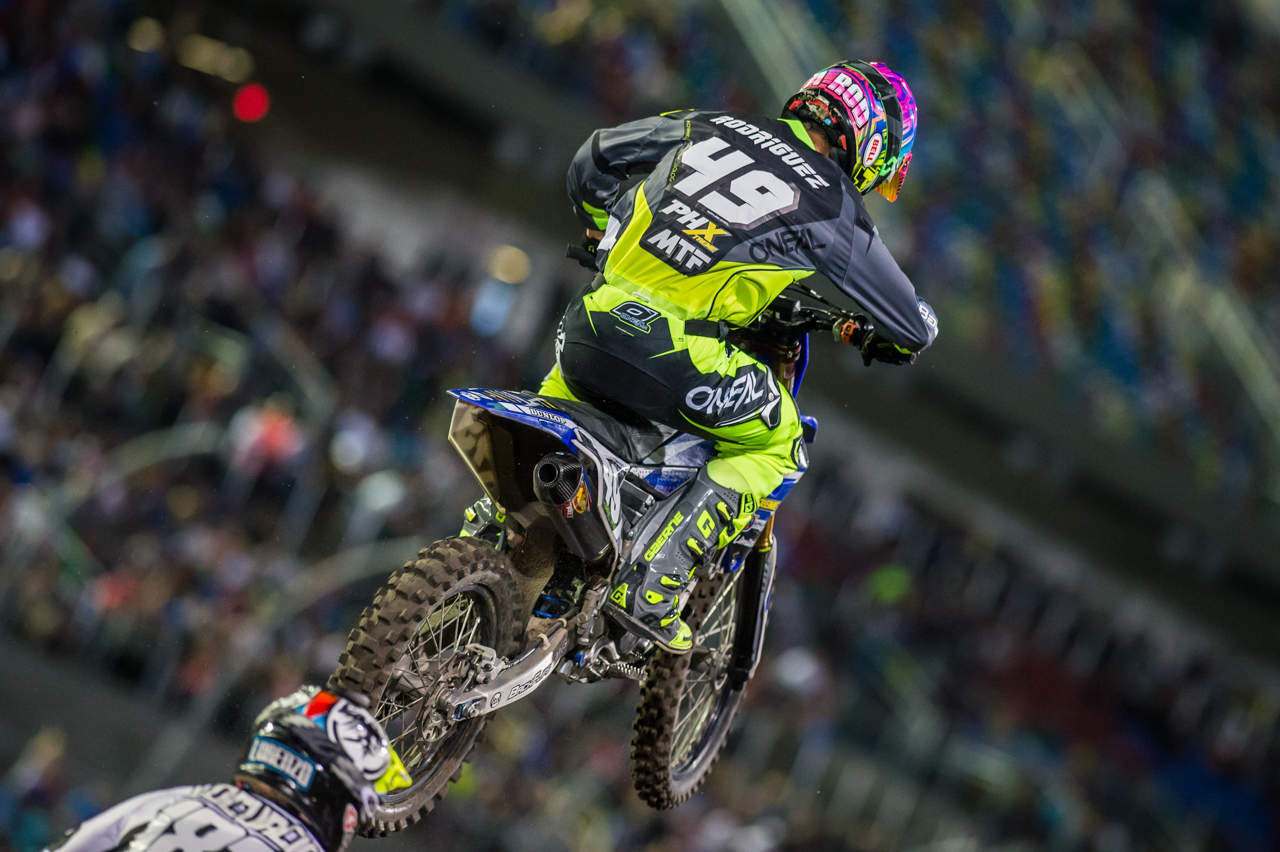 Anthony Rodriquez during the 2017 AMA 250 East series at Daytona. Photo: Brian Converse
Anthony has raced in the USA since 2014, in both 250 Supercross and the AMA 250 Nationals. He has never won an AMA race. His best 250 individual Supercross finish has been a 5th and he finished 9th in the 250 East standings in 2015, 2016 and 2017. His best outdoor finish was a fifth at Hangtown in 2015.