ARE YOU READY FOR "SATURDAY AT THE GLEN" MOTOCROSS? IT STARTS TOMORROW MORNING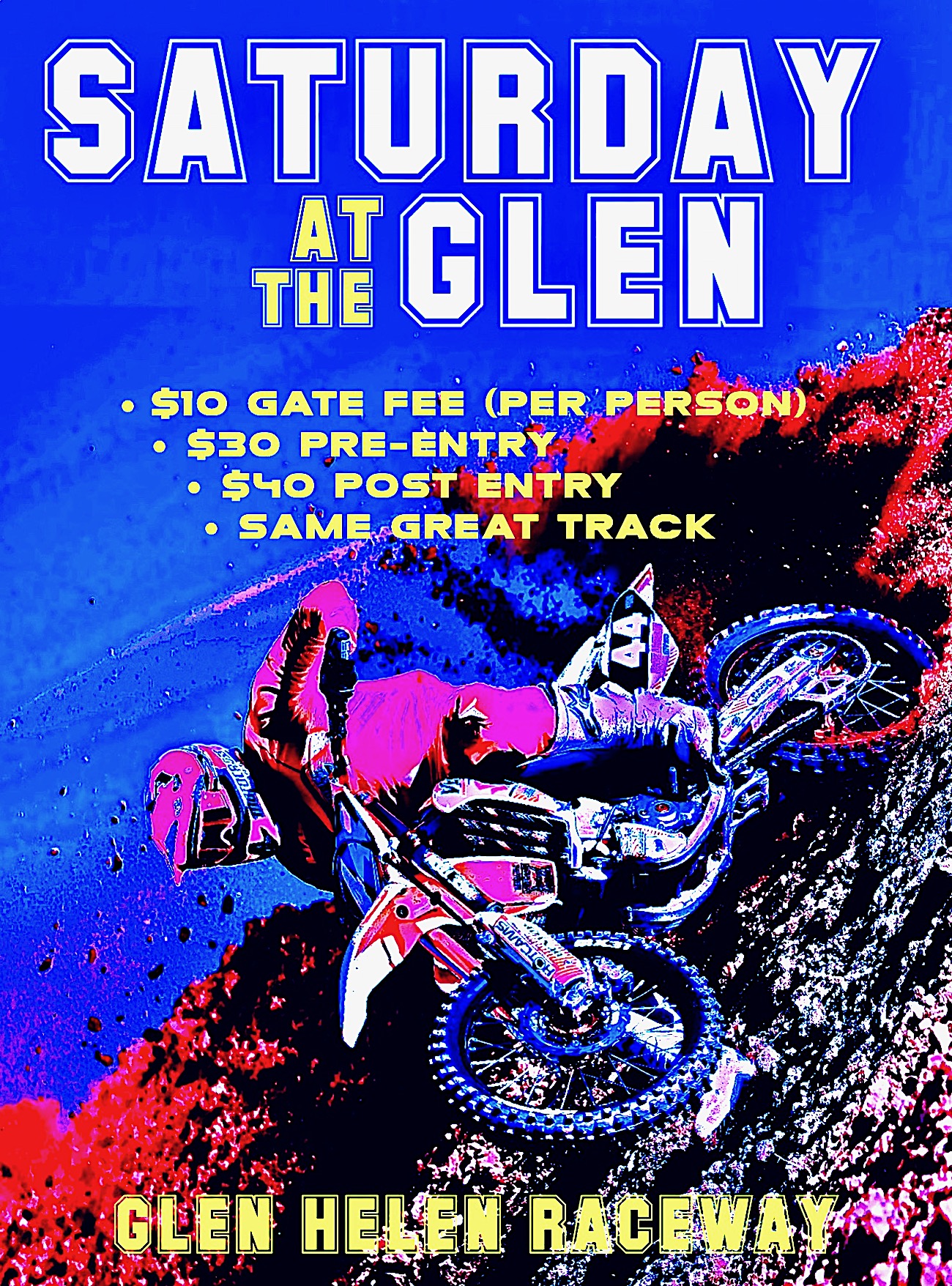 Many racers have been asking about what's going to happen to the Saturday races at Glen Helen now that REM's Frank and Myra Thomason have retired from race promoting. We wish them well in their new adventures, but the Saturday morning races at Glen Helen will continue pretty much as they had under Frank and Myra. Yes, there will be a new name' "Saturday at the Glen Motocross," but in fact, Glen Helen will now run the races and they promise that the racing experience, the iconic track layout (built on the same ground as the 1970s Arroyo Cycle Park) and the people you knew in the sign-up booth, right down to the finish line flagger will remain the same. So, what will change?
The gate fee: Glen Helen will lower the gate fee from $30 a bike to $10 a person. If you come to the races by yourself this is a major savings. If you bring one person with you it's still lower and if you bring two people with you, it will still only be $30.
The entry fee: Glen Helen will lower the entry fee, for riders who pre-enter online, to $30 per class (and $40 if you show up on race day). Either way, this a cheaper than REM's previous $50 entry fee. If you don't have your own transponder, Glen Helen will rent you one or you can borrow your friend's transponder number if he is not in the same race as you.
How to pre-enter online: To pre-enter for "Saturday at the Glen," all you have to do is Click Here to see the pre-entry sign-up system.
Time schedule: Practice will start at 8:00 a.m. and the first moto will be at 9:00 a.m.—this is earlier than before, with the goal of getting the races over early enough for the riders to be able to get home in time to prep their bikes so that can go riding on Sunday. The new practice sessions will be only three laps, but before the start of every class' first moto, there will be a parade lap so that the riders can see how the lines have formed since they were last on the track (no parade lap for the second motos). This system is an experiment and has never been tried before, so keep an open mind.
Minicycles: There will be 50cc, 65cc and 85cc mini classes.
The track: Glen Helen doesn't plan to change the current race track any more than they have in the past to keep the layout fresh. There is a new Mini-Talladega first turn that was added just three races ago and track builder John Allen will keep up the great work as always. There will be track updates at regular intervals, but no plans to turn the track into another jump-fest — there are already more than enough race tracks in SoCal that are littered with big jumps and stadium whoops. Glen Helen will keep its connection to "real motocross" alive.
Race series: This "Saturday at the Glen" race will be the first of the Spring series. This four-race series will be held on April 2, April 30, May 7 and May 14. There will be plenty of awards and points will be kept year around in the Spring, Summer, Fall and Winter series. A Number One rider will be determined at year's end by total points.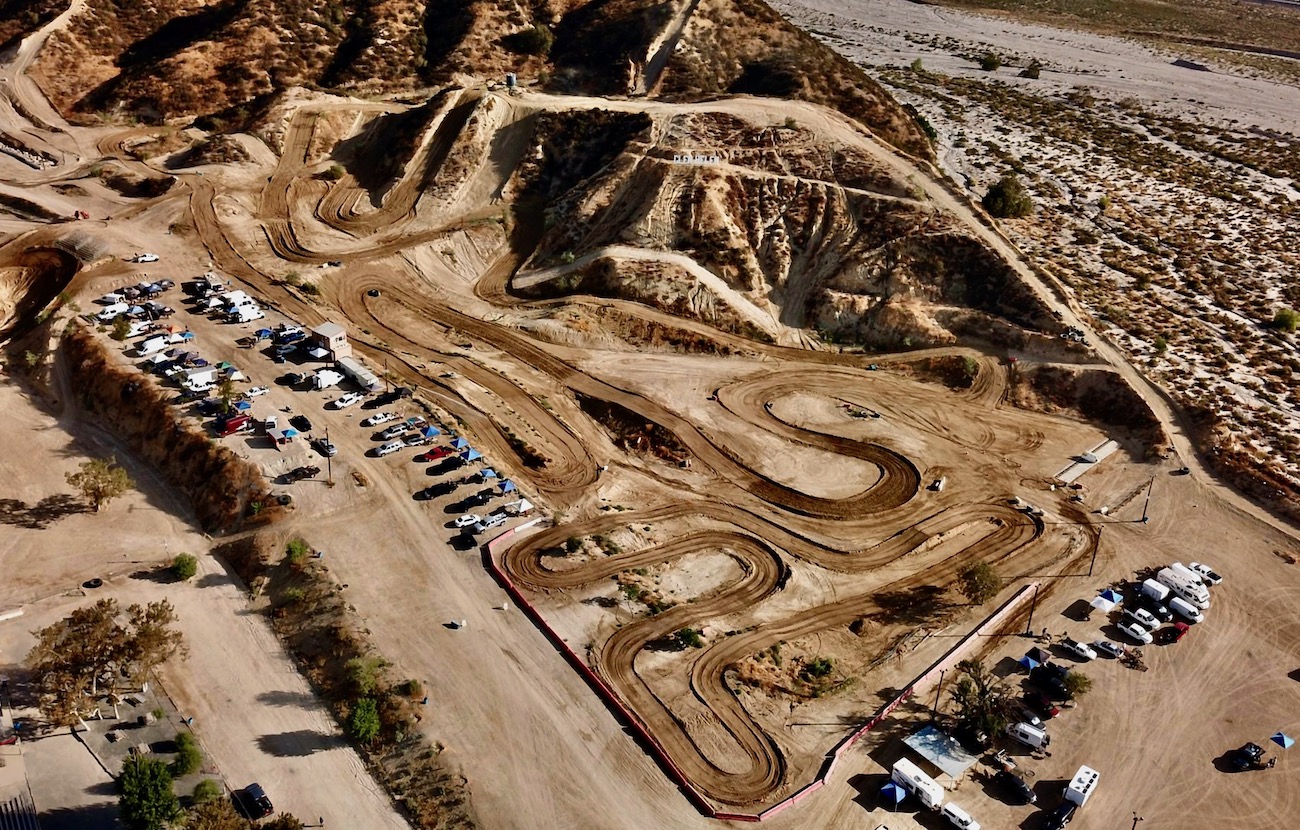 TENTATIVE SATURDAY AT THE GLEN RACE SCHEDULE TO SATURDAY APRIL 2

For more info go to www.glenhelen.com