ARNE KRING FLASHBACK FRIDAY: WHEN SWEDES RULED MOTOCROSS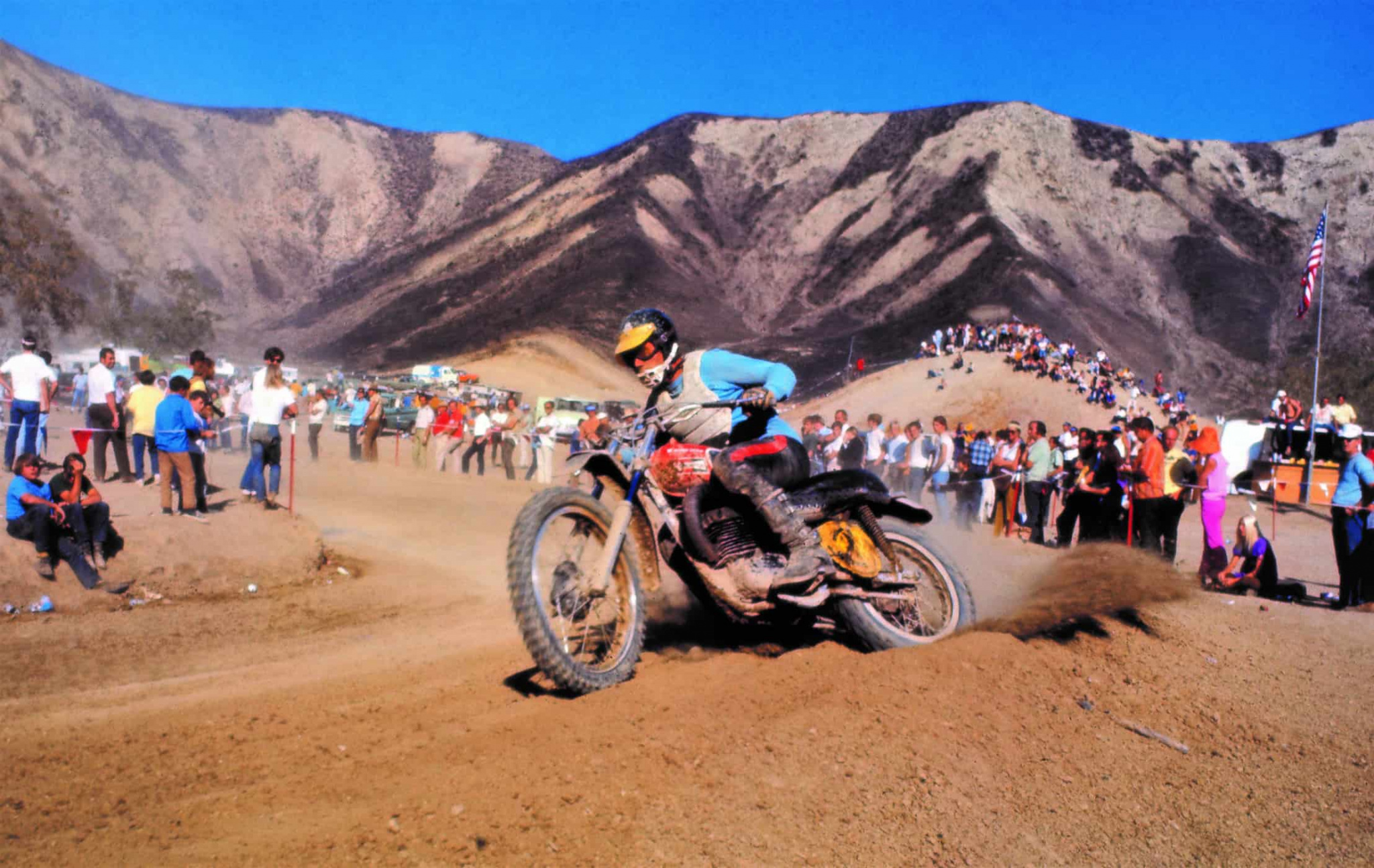 Arne Kring racing in SoCal during Edison Dye's Inter-Am series
By Kenneth Olausson
At 78 years old, Arne Kring still enjoys his time working on bikes. Although he was a factory rider for Husqvarna, he never left his true profession as a bicycle shop owner. Kring became globally famous when he ousted the entire motocross world back in 1970. He led the 500cc championship and would have won the title had he not crashed severely injuring his back. The result? Arne was the 1970 FIM 500 World Championship runner-up to fellow Swede Bengt Aberg.
Arne Kring has the calm persona of a man from Northern Sweden. He never used big words or bragged around his colleagues. Born on November 16, 1942, in the town of Knada in the county of Hälsingland, Arne became interested in motorcycles as a teenager. As with most Swedish motocross stars, Arner started on a 175cc Husqvarna Silverpilen (Silver Arrow). In the early 1960s, Arne Kring decided to take motocross seriously. He entered the 1963 Swedish GP at Vannas (because it was close to his home). Arne surprised the entire elite class by finishing second overall behind Torsten Hallman. Kring was only 20 years old at the time and there were of course big headlines in the press upon his unexpected success.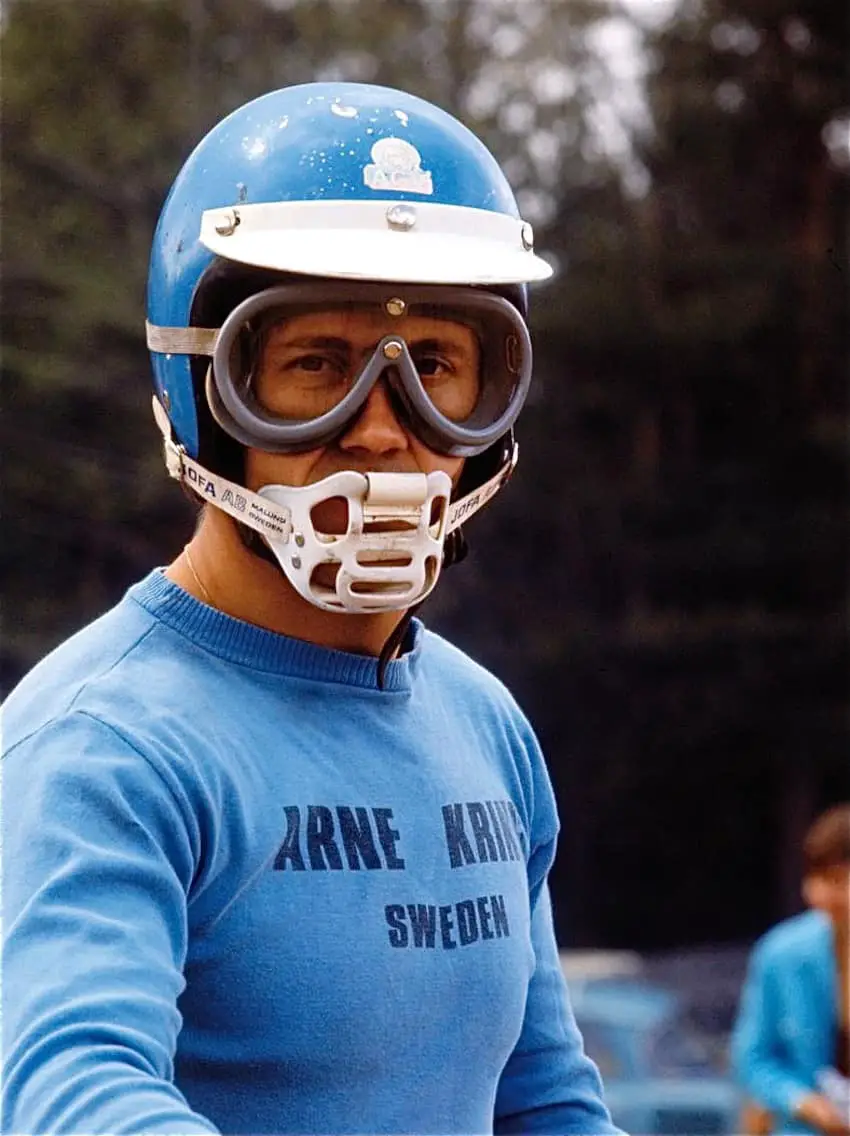 Arne Kring.
Between 1964 and 1967 he rode Lindstrom and Ricksson machines, both seriously modified Husqvarna bikes. It wasn't until the 1967 Swedish 250 GP in Motala that Arne would again score World Championship points with a fourth overall. This result prompted the Husqvarna factory to help Kring for the 1968 Grand Prix season. The help consisted of a free motorcycle. It wasn't until 1969 that Arne Kring hit top form again. He was right in the thick of things from the start of this season. Not only was he in good physical condition, but he also had the best 500cc machinery available from the Husqvarna factory. The second round of the 1969 500 World Championship was held at Motala, the Swedish track where Arene had scored his first GP points in the 250 GPs two years earlier. Now in the 500 class, Arne delighted the home crowd by winning his very first Grand Prix — ahead of Bengt Aberg.
"It was a fantastic feeling beating my neighbor from home," said Kring with a great smile on his face. "Bengt and I are good friends, but not on the track, of course."
Arne Kring (left) and Thorlief Hanssen during the 1974 Grand Prix season.
A week later in Norg, Holland, Arne won his second 500 Grand Prix. After just three GP races Arne Kring was leading the 1969 FIM 500 World Championships. But, wins didn't come easy after that. He was second at the Czechoslovakia GP, but it took until the final round of the title chase before he won again—in Schwerin, East Germany. Arne finished the 1969 season fourth in the 500 World Championships.
The 1970 season began with Kring in top form. Halfway through the season, he was leading the 500 World Championship with three GP wins and a 14-point lead over his neighbor Bengt Aberg. The two unfortunately clashed in their home GP and both had to retire. In the second half of the season, Arne Kring had a severe crash in Belgium at an international race and broke his back. It put him out of the title chase. Still, Arne Kring finished second overall in the 1970 500cc Championship overall. Arne Kring would race the GPs for another five years, winning a total of seven Grand Prix victories. He elected to stop racing motocross after the 1975 season.
When not racing on the Grand Prix circuit, Kring was always on two-wheels—one way or another. He ran a bicycle shop in his hometown of Knada—an important part of any Swedish country village that was far from the big cities. "The bicycle shop has been my safe haven and main income," said Arne Kring. "Motocross was serious for a few years and I enjoyed the time thoroughly, but I knew that when push came to shove, I would need to rely on my business. It never grew out of proportion and a guess some of my customers just came because they wanted to see who the Husqvarna racer was."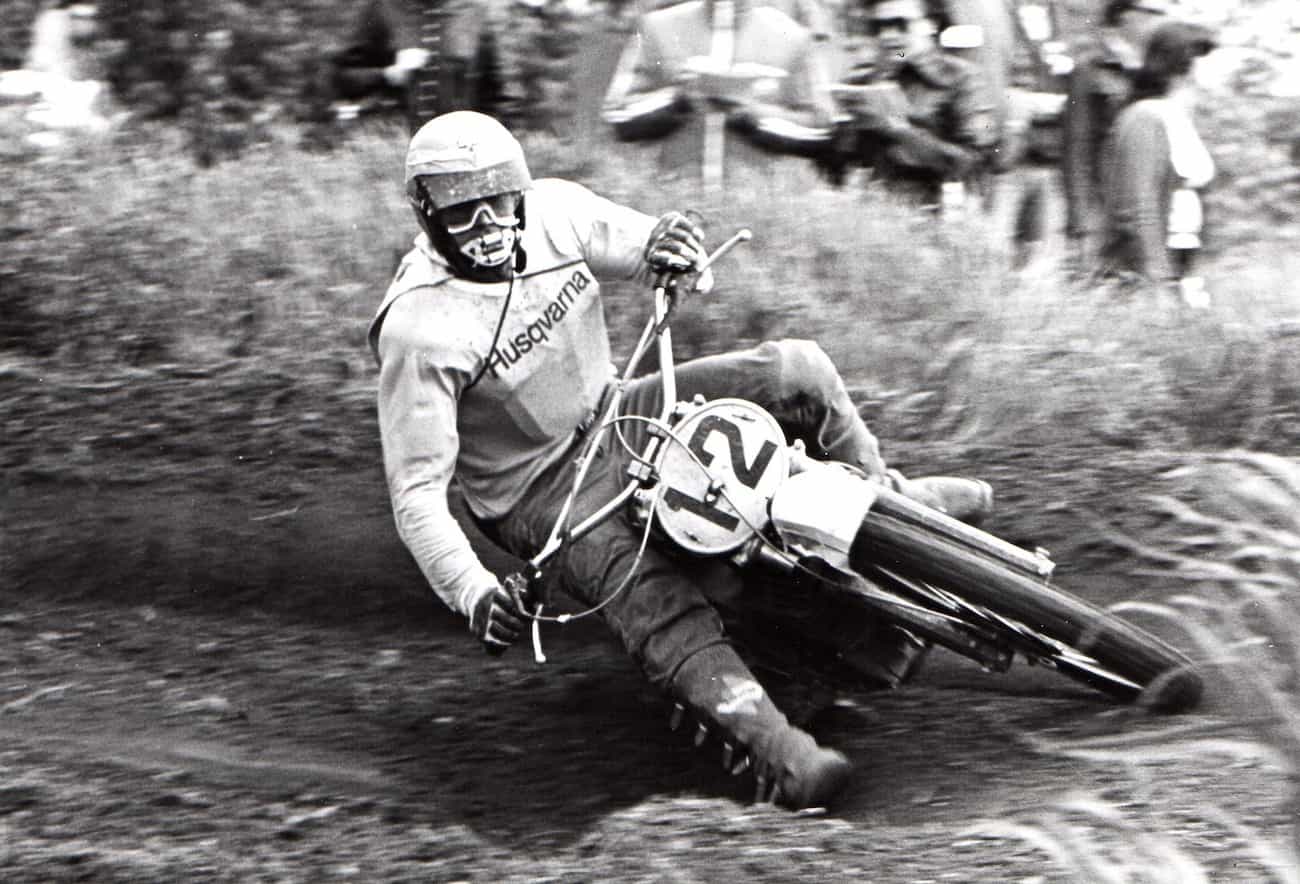 At the Swiss Grand Prix in 1974.
If you visit Knada you might be lucky enough to see Arne's collection of his race bikes—all in original condition. All his bikes will probably end up in a museum some days. "Maybe, if I get tired of them, but they are certainly not for sale now," Arne says. In the meantime, the bikes are displayed in his shop to be seen by customers during opening hours.
Many American motocross fans remember Arne Kring from racing in the USA during the Inter-Am and Trans-AMA events of the late '60s and early '70. Arne even raced in Hawaii in 1969.
SEE ARNE KRING TODAY: HOW'S YOUR SWEDISH?