ASK THE MXPERTS: 2014 HONDA CRF250 HEAD SHAKE FIX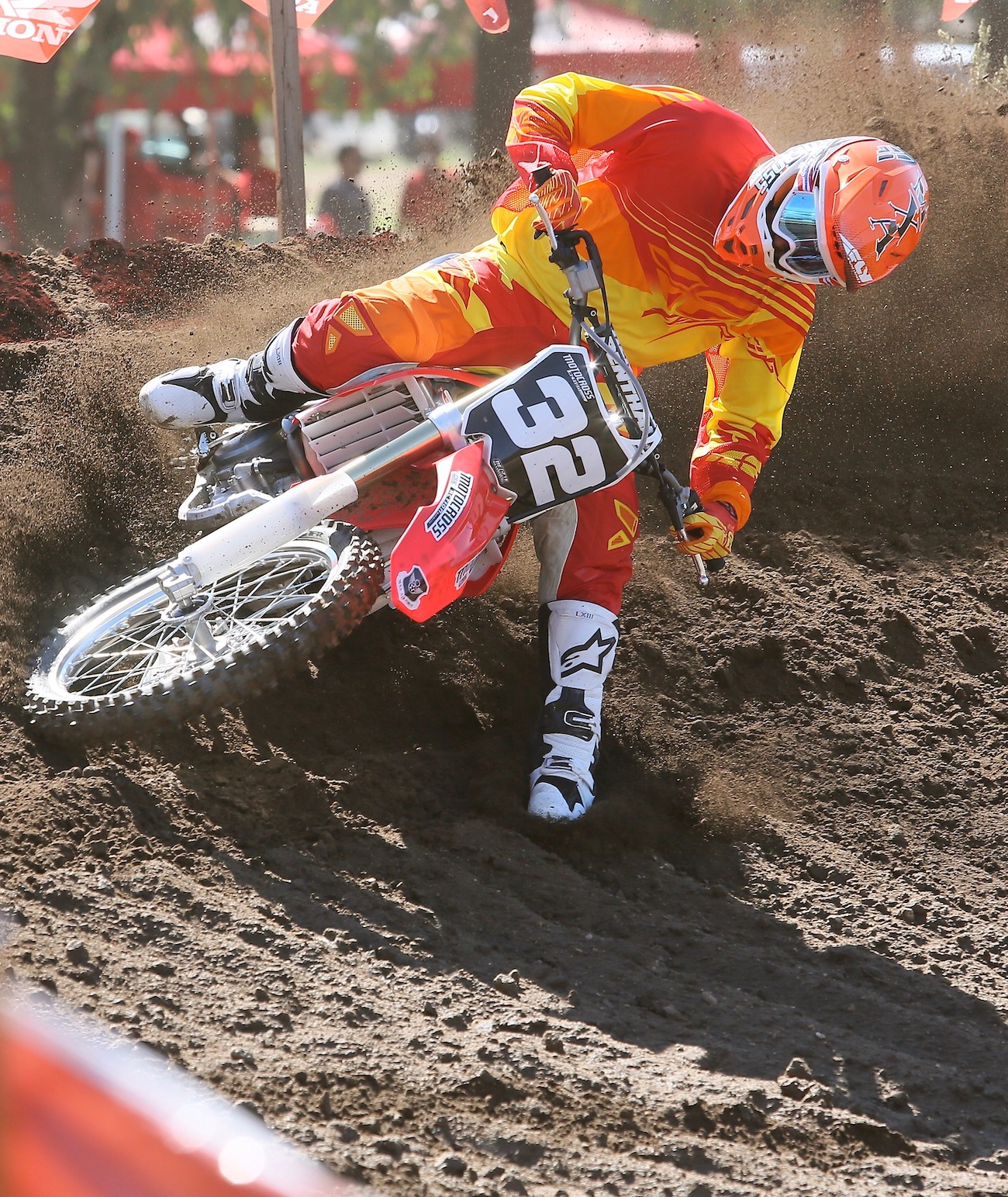 ASK THE MXPERTS: 2014 HONDA CRF250 HEAD SHAKE FIX
Dear MXA,
I ride a 2014 Honda CRF250. The front end wants to tuck in corners, and when going down straights I get speed wobbles. Any tips?
The simplest fix is to slide your forks down in the triple clamps about 5mm. This will lengthen the front fork, which will make the head angle of your 20014 CRF250 slacker, which in turn will reduce oversteer and head shake.
The frame geometry of your bike can be easily changed with two methods: (1) Slide the forks up and down in the triple clamps. Sliding them up makes the head angle steeper, while sliding them down makes the head angle more relaxed. You want to slide the fork tubes down into the clamps anywhere from 3mm to 5mm more. (2) Obviously, you can achieve the same result by raising and lowering the rear of the bike by adding or subtracting race sag.