ASK THE MXPERTS:  CAN I RUN A KTM CLUTCH BASKET ON MY HONDA CRF450?
A steel clutch basket has pluses and minuses, but mostly pluses.
Dear MXA,
Everyone raves about the KTM's CNC-machined steel clutch basket. I realize that the KTM parts won't fit on my Honda CRF450, but does anyone make a steel clutch basket for a 2018 Honda CRF450?
You can get an added dose of KTM clutch performance out of your CRF450 with Hinson's Momentum steel clutch basket. It is CNC-machined out of a billet of solid steel and weighs 2 pounds more than the stock cast-aluminum basket. If you are tired of notching baskets and changing clutch plates on the judder spring-equipped 2018–'19 CRF450 clutch, the Hinson basket is for you. Hinson makes the steel clutch basket for riders who never want to worry about the lifespan of their clutch baskets. The steel basket is extremely wear resistant, has oil ports to help lubricate the plates, and improves clutch performance because of its stiction-free tangs.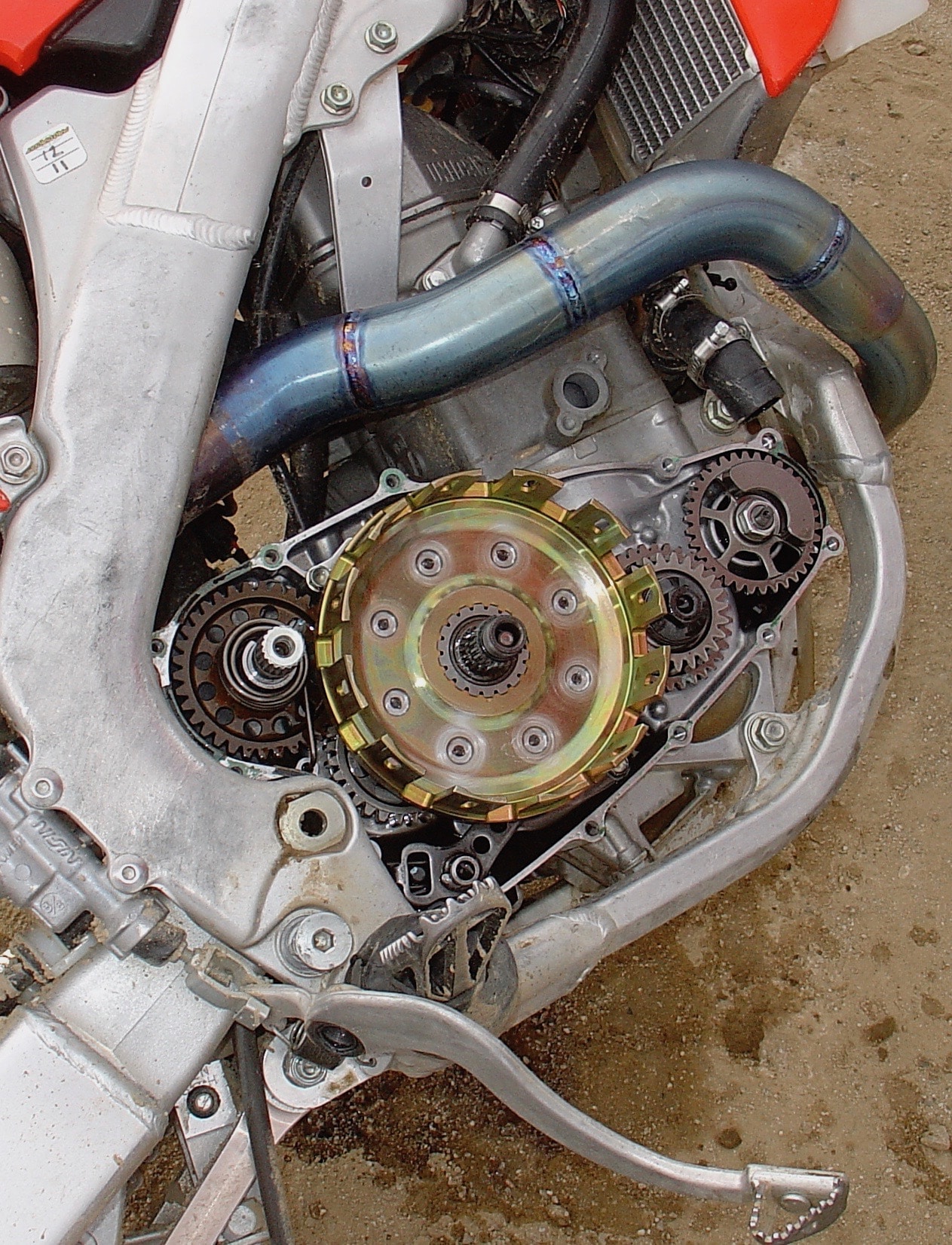 Hinson steel clutch basket in a CRF450.
MXA was initially worried about what the heavy basket would do to throttle response and power output. Amazingly, most MXA test riders liked the feel. The whole clutch felt smoother in action because the plate drag on the basket's tangs was reduced. At the worst, the test riders felt that the heavy basket took the edge off of the harsher parts of the CRF450 powerband, slowed the revs down in the midrange and broadened the over-rev. Perhaps, because of the direction of the rotation of the clutch, it operates more like a giant counterbalancer than a flywheel weight; it had none of the attributes of a heavy flywheel.
The Hinson Momentum clutch is available for Hondas, Yamahas, Suzukis and Kawasakis. At $384.99, the CNC-machined steel Hinson basket costs $60 more than their Akadized aluminum basket. For more information, go to www.hinsonracing.com or call (909) 946-2942.