ASK THE MXPERTS: DO YOU HAVE 1988 YAMAHA YZ250 JETTING SPECS?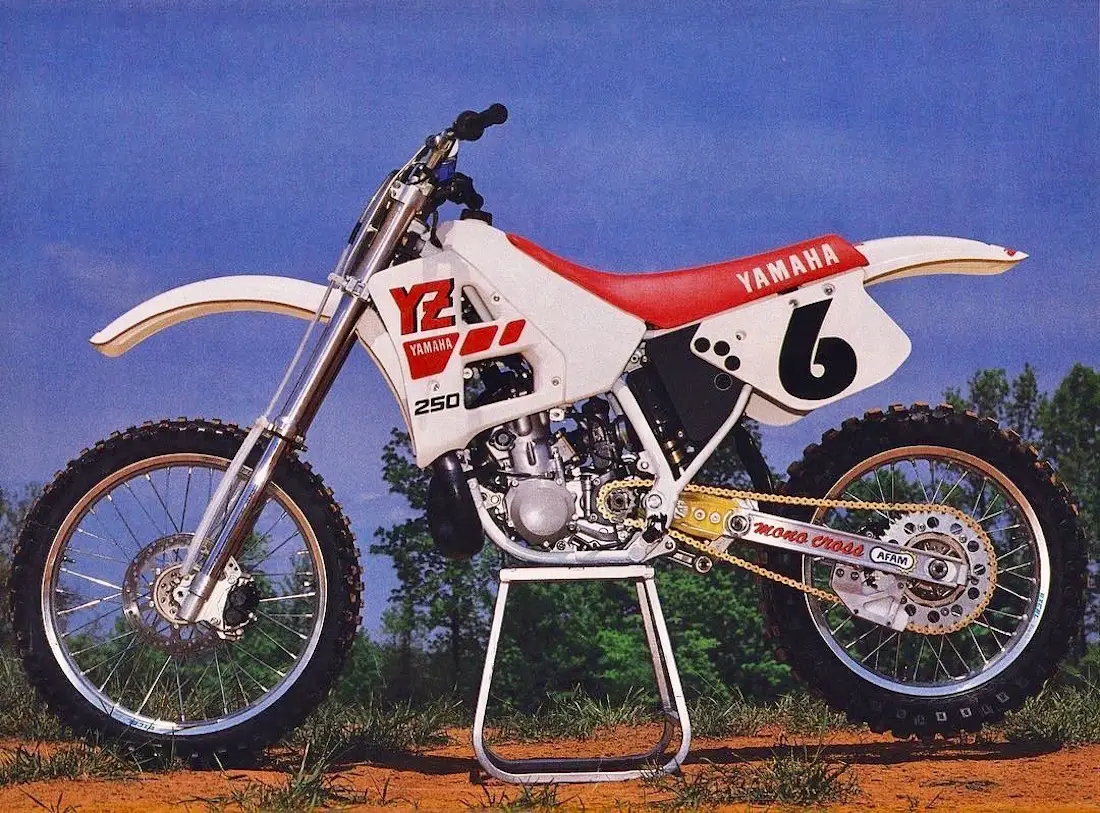 The barn-door 1988 Yamaha YZ250 was one of the most memorable two-strokes of of the '80s.
Dear MXA,
I just recently rebuilt a 1988 Yamaha YZ250 and cannot seem to get the jetting right. I was hoping MXA could tell me the jetting they recommended back in 1988. I have used MXA's jetting specs in all my bikes, and it's always perfect.
We loved the 1988 Yamaha YZ250. It was the first of the barn-door YZs, based on the aluminum-frame 1987 YZM500's plastic. The YZ250 won the "1988 MXA 250 Shootout." However, we changed everything on the 1988 Yamaha YZ250's jetting. Here is the list:
Main jet: 370
Pilot: 45
Slide: 3.0
Needle: R4 (#1 clip)
Air screw: 1-1/2 to 2 turns out
Notes: The 1988 Yamaha YZ250 was very sensitive to float level. Additionally, in the specs above, the needle number is not the complete number, just the last two letters and numbers. You'll need to check a parts book to find the right one—if it even exists anymore.