ASK THE MXPERTS: EVERYTHING CAN BE FIXED WITH A CHECK
The four-stroke Exemption rule is long gone from the AMA rule book. GasGas doesn't need it for 2021 as long as they have a checkbook
Dear MXperts,
Since GasGas will be a "new" brand/bike to AMA Supercross and motocross, can it skirt the AMA's homologation rule? Yamaha was able to with Doug Henry's YZ400 four-stroke. Will GasGas be able to have full factory bikes its first year racing in the States?
Here are a few points of clarification. Doug Henry did not skirt the AMA rules when he raced the original Yamaha YZ400 four-stroke. Back in 1996, the rules of professional motocross were changed to help promote four-stroke development. The AMA rewrote the "works bike" section of its rule book, which back in 1985 had banned factory works machinery from AMA races. However, to help the lowly four-strokes compete against two-strokes, the AMA introduced the "Four-Stroke Exemption" rule.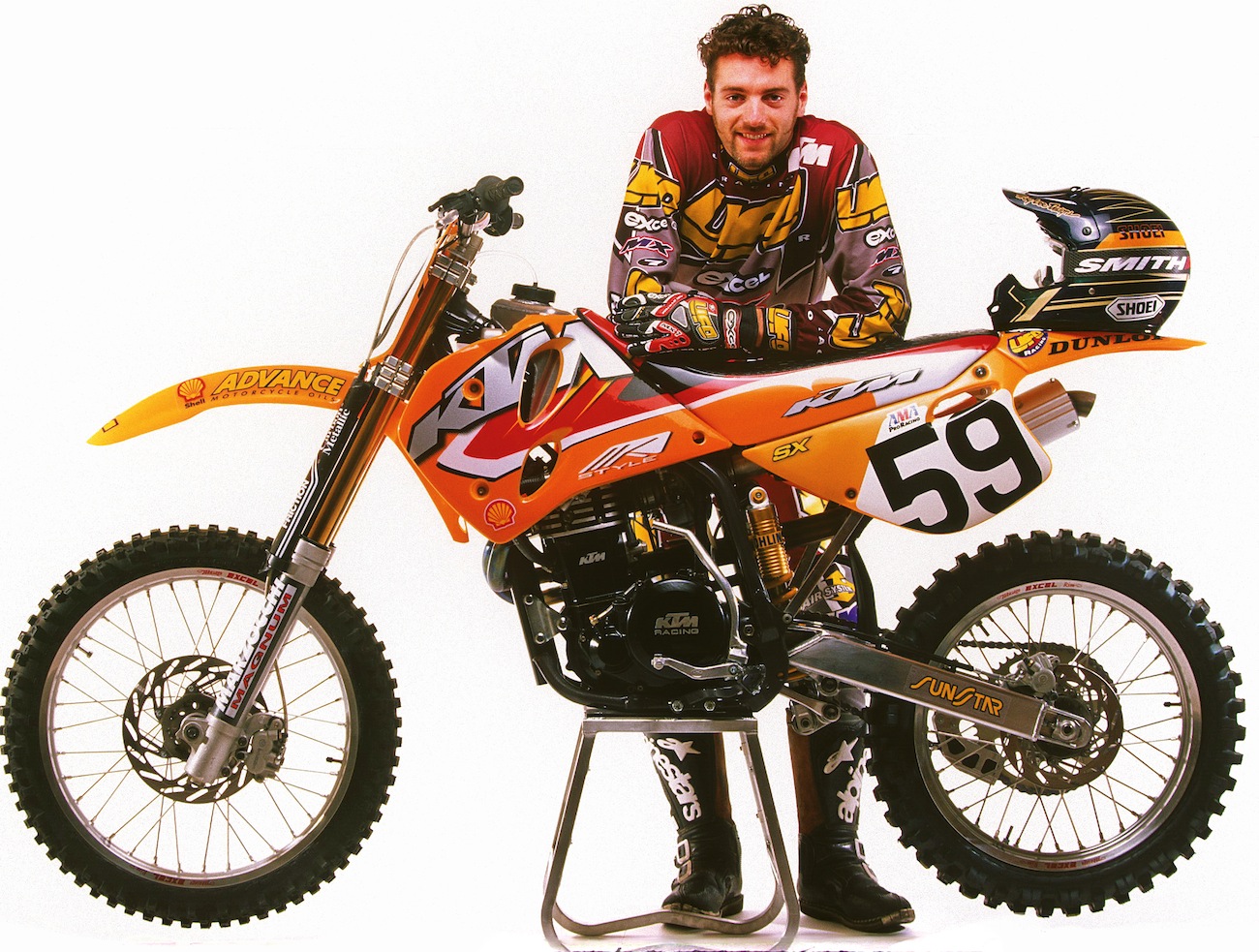 Lance Smail and his works KTM 540 four-stroke.
It allowed every manufacturer the right to race full works bikes, with two stipulations: (1) It had to be a four-stroke. (2) They could only race one bike for one season. Yamaha was the manufacturer that lobbied for the rule change at the AMA Advisory Board late in 1996, but it wasn't the first to use it. That honor went to KTM's Lance Smail. But, Doug Henry was the first to win an AMA Supercross on a four-stroke. Over time, every manufacturer save for Kawasaki used the exemption rule, and by 2006 every factory was racing four-strokes.
GasGas cannot use the Four-Stroke Exemption rule to race in the AMA because that exemption was phased out years ago. To make the GasGas legal to be raced in 2021 AMA Supercross or the AMA Nationals, it has to be homologated, which means that the manufacturer has to submit proof that the bike is produced in sufficient numbers (400 units), along with a selection of production parts (to be used to compare to parts pulled from a race bike at teardown). Oh yeah, the manufacturer also has to send a check to the AMA for several thousand dollars to get a bike on the list. Once on the list, a bike is good for five years before it has to be homologated again.