ASK THE MXPERTS: FLY BY NIGHT, FLY BY WIRE, FLY BLIND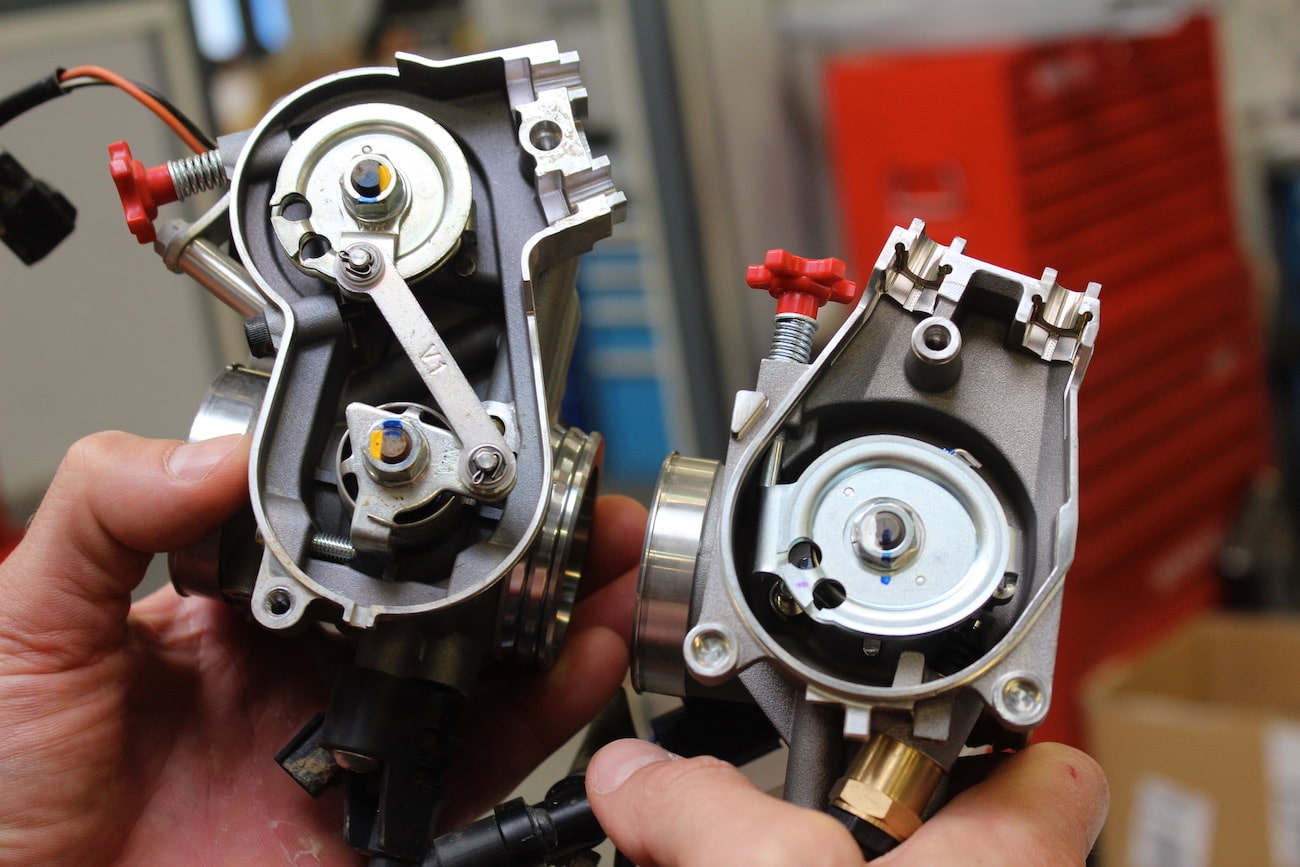 Pulleys and cams are what makes a carbs and throttle bodies work.
Dear MXperts,
When are motocross bikes going to get fly-by-wire throttles so we can get rid of the foolish push/pull throttle cams?
Be careful what you wish for. During the height of the 1960s space race, legend has it that NASA scientists realized that ballpoint ink pens would not function in zero gravity. So, NASA spent taxpayer dollars on the Fisher Space pen, which could write upside down, in frigid cold or scorching heat, underwater and in zero gravity. Conversely, the Russians simply handed each Cosmonaut an inexpensive pencil.
Technology seems like the human race's friend, but is it really? Modern motocross bikes have enough computer glitches as it is without having to depend on your bike's computer at the end of a long straight to get you slowed down. On a side note, fly-by-wire throttles are banned in MXGP.