ASK THE MXPERTS: FORD VERSUS SUZUKI VERSUS YOUR CLUTCH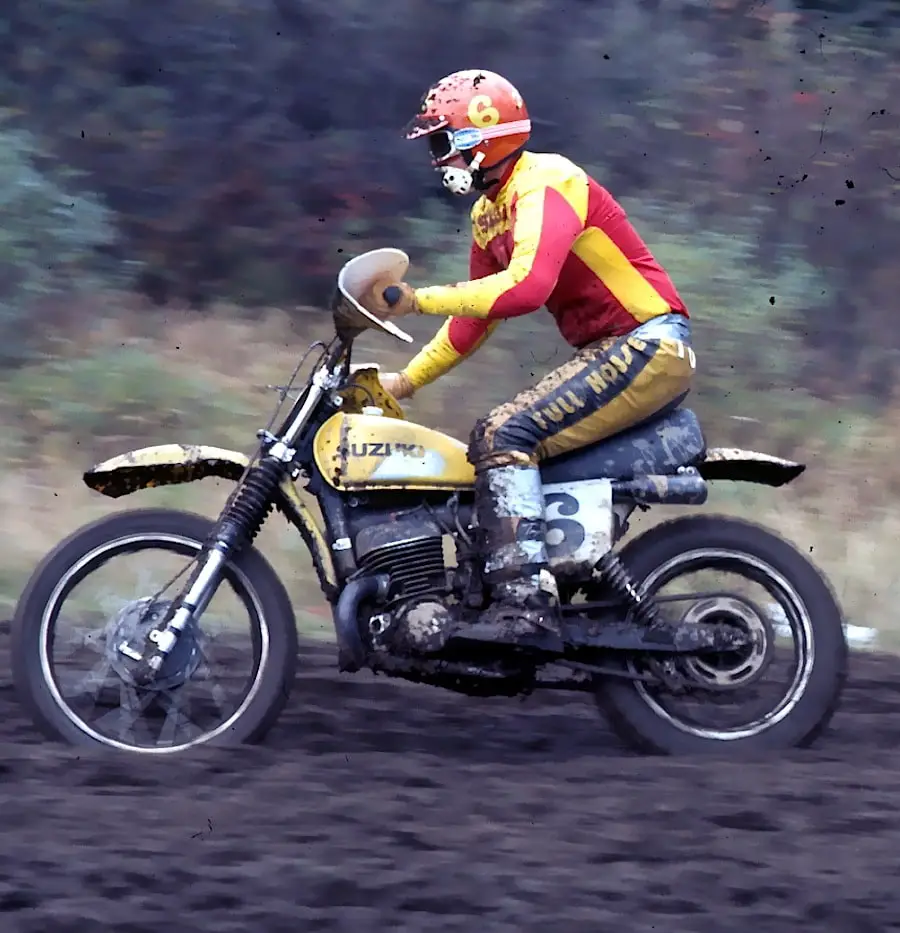 Tony DiStefano had great success on the 1976 Suzuki RM250. Well, on the works version anyway.
Dear MXperts,
I've taken up vintage racing on a 1976 Suzuki RM250. I have a lot of issues with the clutch slipping, and I wondered what brand of gearbox oil or ATF I should run to cure this problem?
The oldest trick in the two-stroke book is to run Automatic Transmission Fluid (ATF) in your gearbox instead of gearbox oil. MXA doesn't recommend this, because we prefer to run Maxima MTL Trans/Clutch gear oil in our modern two-strokes and change it often; however, we have used automatic transmission fluid in the past, which would mean in two-strokes from the 1970's and '80s.
MXA used to carry ATF with us to every race, and if we had clutch slippage issues in practice or the first moto, we would drain the gearbox and replace it with Type-F (Ford) ATF. Type F fluid (outside of the USA is known as Type G) has no friction modifiers in it and was designed to increase the grip on Ford clutches (it was designed for pre-1978 cars). The added grip of Type F ATF could fix a slipping clutch for the second moto. Be forewarned not to use GM Dextron or Ford Mercon ATF, because these have friction modifiers. After the second moto, we would drain the ATF, install new clutch plates and refill with gearbox oil. But, many racers ran ATF full-time.