ASK THE MXPERTS: HOW BIG? HOW LONG? HOW HIGH?

From this angle you can see the Talladega first turn and the climb up the first hill, named Shoei Hill. It sits 1932 feet above sea level and is 10 stories high.

Dear MXA,
Forgive my English, as I will forgive your German, but I have questions about the Glen Helen MXGP track. I watched the race on the MXGP site and to me it was beautiful. As a man who sees many GPs over the years, I think it was the best track of the 2015 MXGP series. Lots of passing, corners like I have never seen before, with two separate lines that were equal in time and very hard hill climbs. What I wonder is how big is the track, because it makes European tracks look tiny? How high are the hills? Thank you in advance.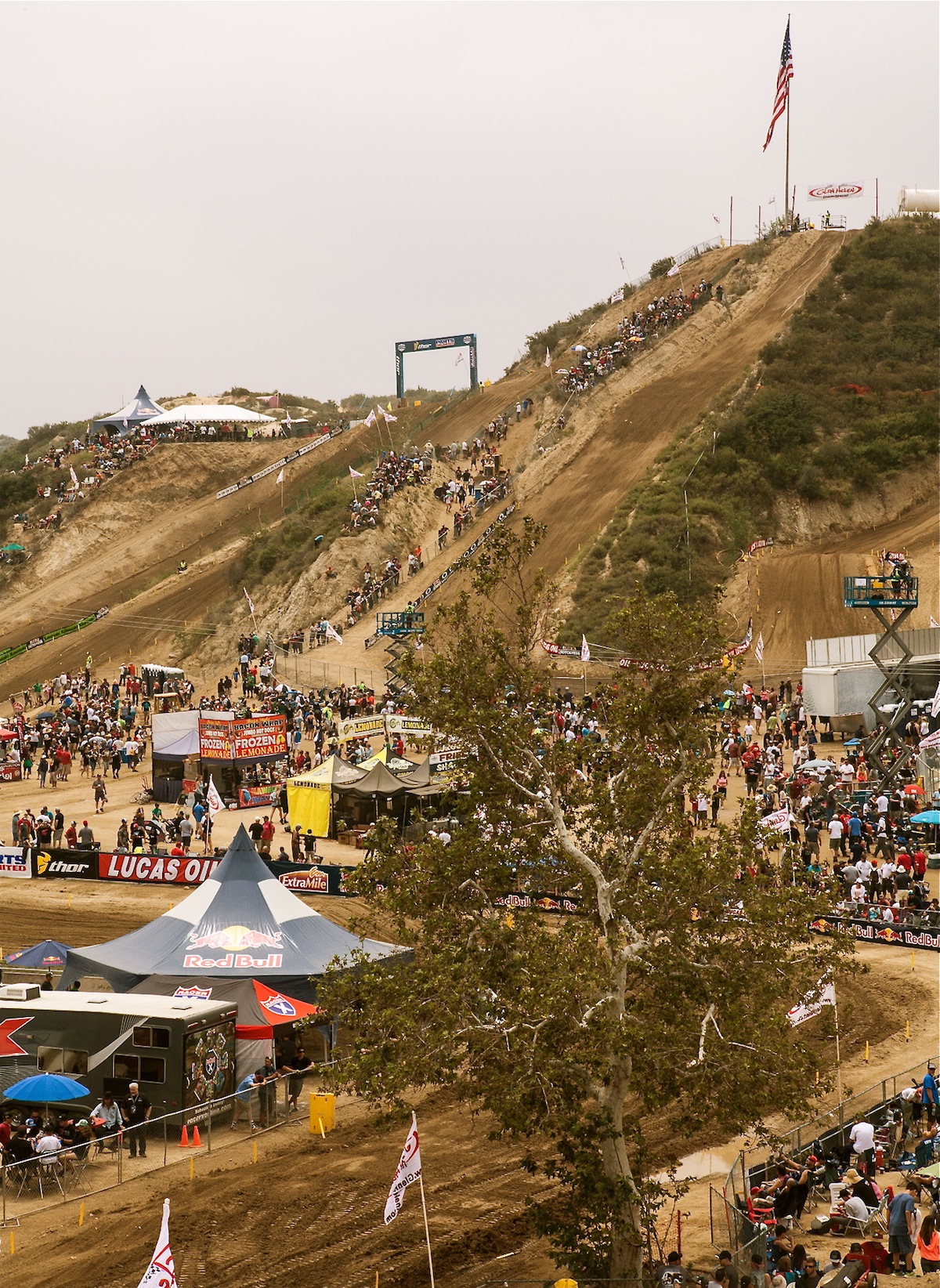 Mt. Saint Helen's peak is at 2000 feet with a 4% grade. It is 18-1/2 stories above the starting line. And, of course, every climb comes with an almost identical descent.
Since Glen Helen is also used for the AMA 250/450 Nationals and is raced on virtually every weekend out of the year, it is not the typcial MXGP track (and doesn't always meet the standards the sanctioning bodies set for lap times or distance — but we don't think that any sanctioning body comes to Glen Helen to race on a cookie cutter track). It takes both time and distance to climb those hills. And, it's uniqueness is what makes it so special. We have included a GPS map of the track layout with a course elevation change chart (done by John Perry on a Beta 300 with an odometer and using the Strava computer program).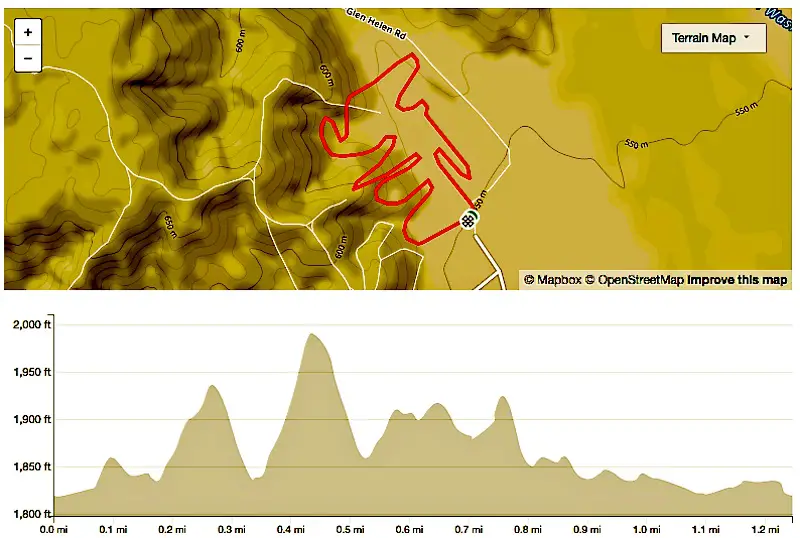 The USGP track was 1.2 miles long. It's lowest elevation is at the starting line (1819 feet above sea level). The highest elevation is 2000 feet ASL at the top of Mt. Saint Helen. The course rises and falls five times. It should be noted that this layout is not the one with the most elevation gain that Glen Helen has used—that layout included a second higher and steeper climb than Mr. Saint Helen, plus an additional hill on the REM side of park (but the REM side is not used for the National or GP anymore).