ASK THE MXPERTS: HOW CAN I TOUCH-UP MY KTM FRAME?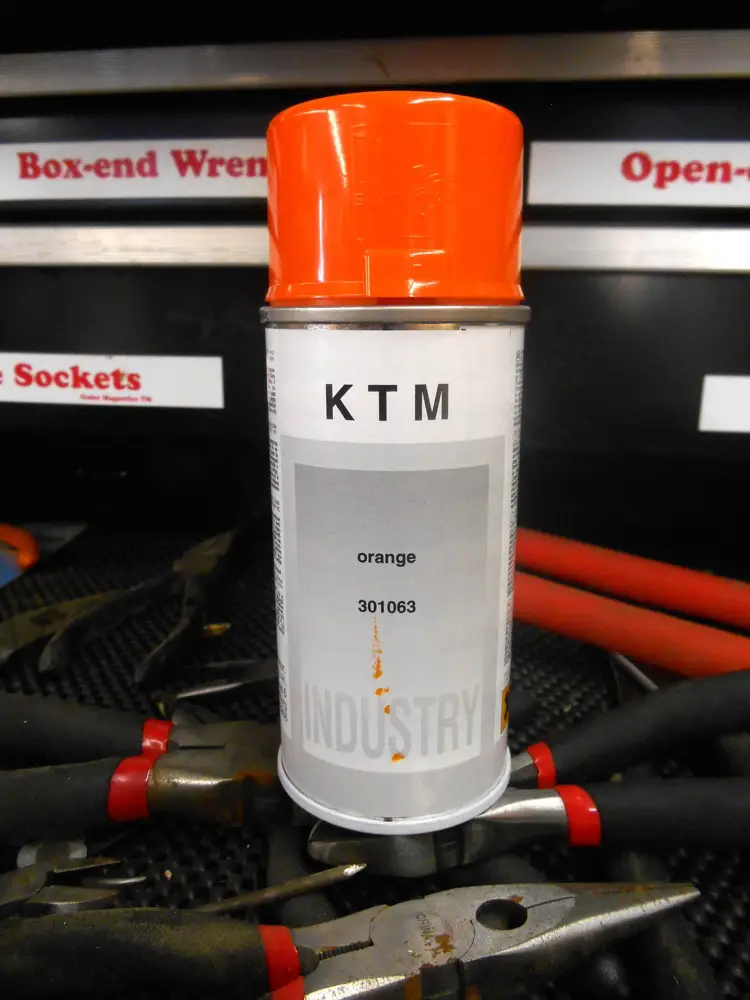 Dear MXA,
    I have dinged up the orange paint on my 2014 KTM 450SXF Ryan Dungey Replica. I bought a can of orange spray paint to do some touch ups and the results were less than satisfactory. I know that MXA knows the powder coat number (RAL2009) because I took that number to the hardware store and they said that they don't make spray paints to match powder coat numbers. Can you help me?
    Yes, we can. Go to your friendly local KTM dealer and have him contact KTM about ordering you a can of proprietary KTM touch-up paint. The KTM part number is 301063. It is expensive at $17.00 for a five ounce aerosol can, but this is the official factory color.