ASK THE MXPERTS: IS THE "DAY IN THE DIRT" MOVING BACK TO LACR?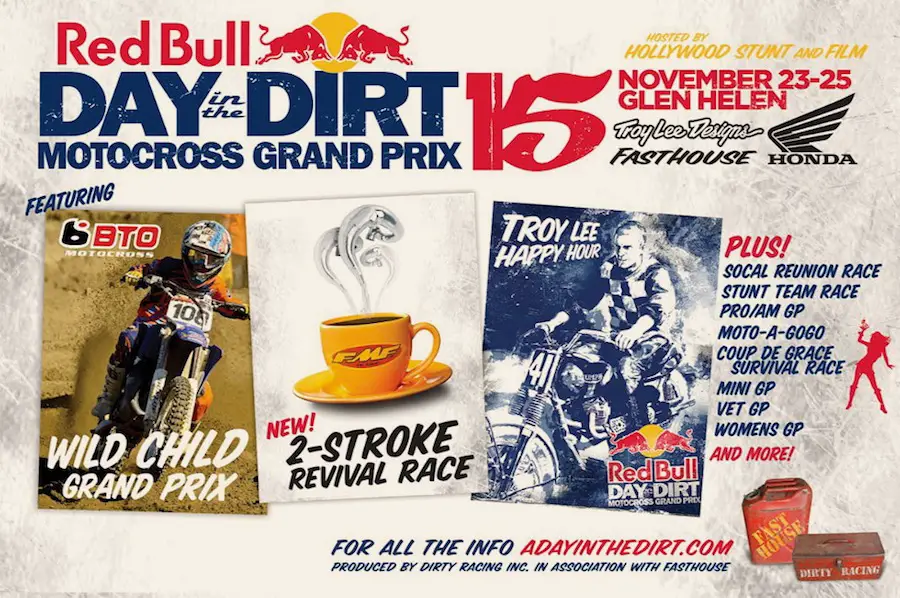 Dear MXperts,
    I heard a rumor that the "Day In The Dirt" Grand Prix will be moving from Glen Helen back to Los Angeles County Raceway (LACR) this year. Is this true?
The MXA gang ran into DITD promoter Kenny Alexander at the Glen Helen National and asked him that exact question. He said, "We will be staying at Glen Helen. We think the facility offers us more space for camping and parking and has a wider variety of terrain to hold our events on." Case closed.