ASK THE MXPERTS: MY KTM 250SX HEAD STAY SNAPPED LIKE A TWIG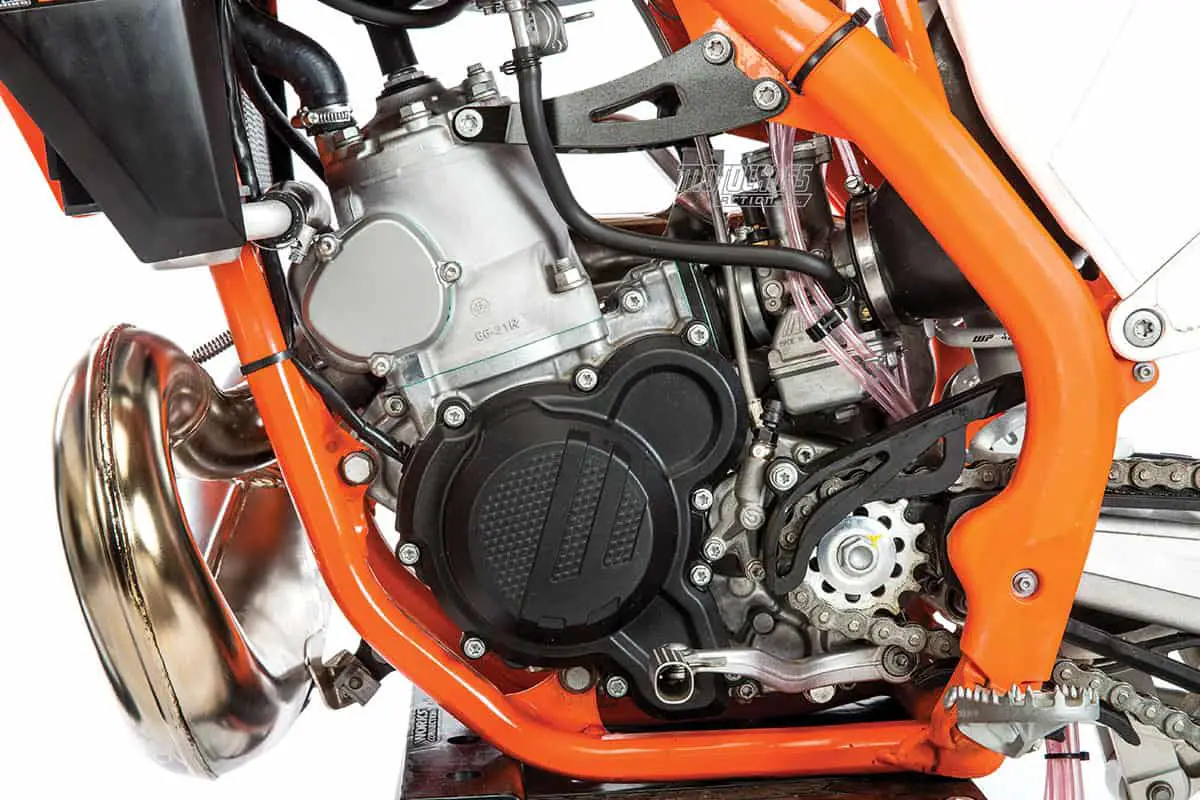 A change in the head-stays' thickness, dimension or material can change your bike and the manufacturers change the all the time. And a broken one really changes the way the bike feels.

IT SNAPPED LIKE A TWIG
Dear MXA,
I broke the head stay on my KTM 250SX two-stroke. I know that the headstay bolts were tight. Do I need to switch to aftermarket head-stays. Are there stronger head-stays?
The stock head-stays are very strong, but they are part of a complete system designed to not only hold the engine steady in the frame but to reduce vibration. KTM's test department is constantly testing different head-stay configurations, shapes, thicknesses and materials. MXA has tested as many as seven different KTM head-stays, and each one delivered a significant change in the way the overall chassis felt. By consensus, a factory test department chooses the best possible head-stay design; however, in your case, your head-stay most likely broke because the swingarm pivot bolt or motor mount bolts were loose. This allowed the engine to move around, which in turn cracked the head-stay. Tighten the bolts—all the bolts, not just the head-stay bolts.