ASK THE MXPERTS: THE LINGO OF HABERDASHERS AS IT APPLIES TO MOTOCROSS PANTS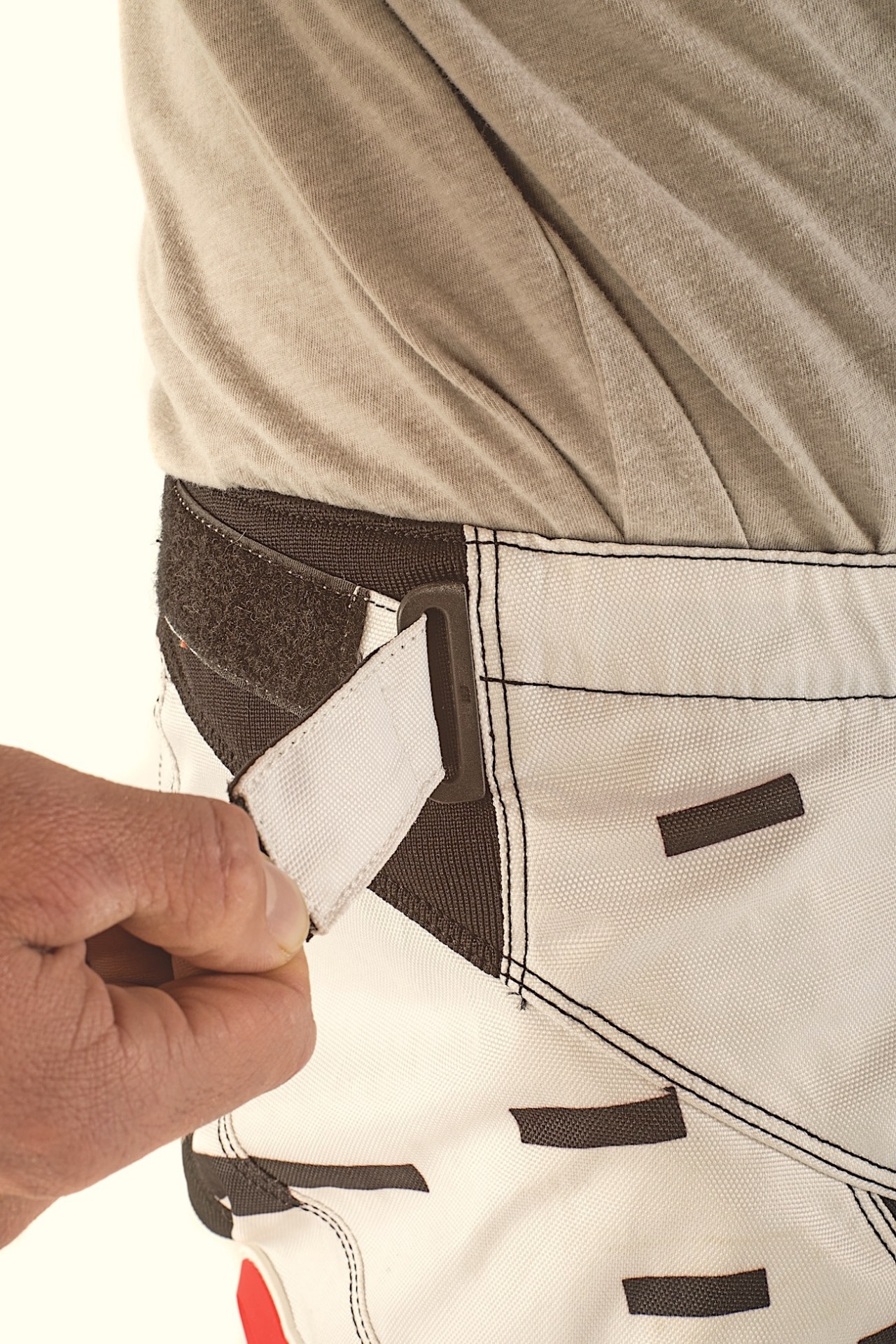 The Velcro side strap can make big pants smaller, but not always bigger.
Dear MXA,
I was looking into buying Alpinestars Techstar gear. I read a test in MXA about the gear, and it said, "The Techstar pants feature a sansabelt closure system." I checked some pant tests and several of them also mentioned "sansabelts." I don't have a clue what that means. What exactly is a sans-a-belt?
You can see the Sansabelt straps on the side of Josh Mosiman's Thor pants.
Sansabelt is a trademarked and patented clothing line introduced in 1959 by Jaymar-Ruby. Sansabelt's contribution to fashion was its triple-action, elastic web belt that was hidden in the waistband of the slacks. It allowed fashion-conscious men to get their pants to fit without having to wear a belt. For motocross pants, the phrase "sansabelt" refers to cinch straps on the sides of the pant's waistband. They are used in lieu of a conventional front closure to take up slack. Motocross pants do not use the hidden elastic belt of the original Jaymar-Ruby design, but instead use Velcro straps than can be cinched down to change size-34 pants to size-32 pants with just a tug. They are called "sansabelts" as a joke. In fact, Sansabelt is still in business selling a wide range of slacks and trousers—and even jeans with the tag line, "Go beltless for real comfort."