ASK THE MXPERTS: THE LONG AND SHORT OF MOVING YOUR KTM AXLE REARWARD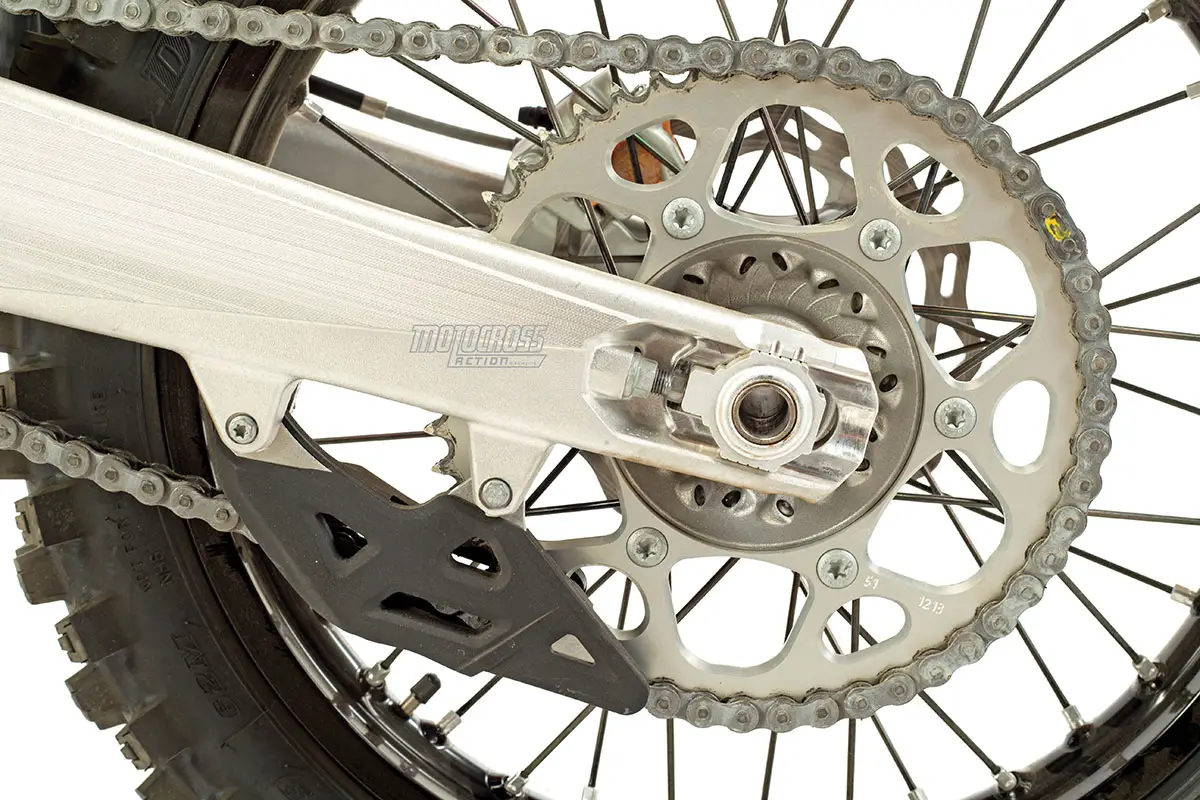 The 2019 KTM swingarm is 5mm longer, but that doesn't mean you have to use the extra length in the axle slots. However, there are reason why you might consider it.

THE LONG AND SHORT OF IT
Dear MXA,
Since the 2018-1/2 KTM 450SXF Factory Edition has a longer swingarm and longer axle slots, what would the benefit be of sliding the rear axle all the way back?
It is a good thing that you said you wanted to slide the axle all the way back, because the Factory Edition (and eventually the 2019 KTM 450SXF) axle slots don't go farther forward than they did in 2018. There will be three effects of sliding your rear axle all the way back. (1) When the rear axle is moved rearward, it increases the leverage ratio on the rear shock, thus it will make your rear shock feel softer—and you may have to stiffen up the compression to deal with this. (2) By making the wheelbase longer, you will effectively move the engine forward in relationship to the wheels. This will put more weight on the front tire, thus it could make your bike turn better or worse. (3) Moving the rear axle rearward increases the bike's wheelbase, thus the handling in corners could slow down. Conversely, high-speed stability should improve. You will have to judge whether the effects of the longer chain make your bike feel better or worse.