ASK THE MXPERTS: THE VILLAGE IDIOT INCIDENT
Click on image to enlarge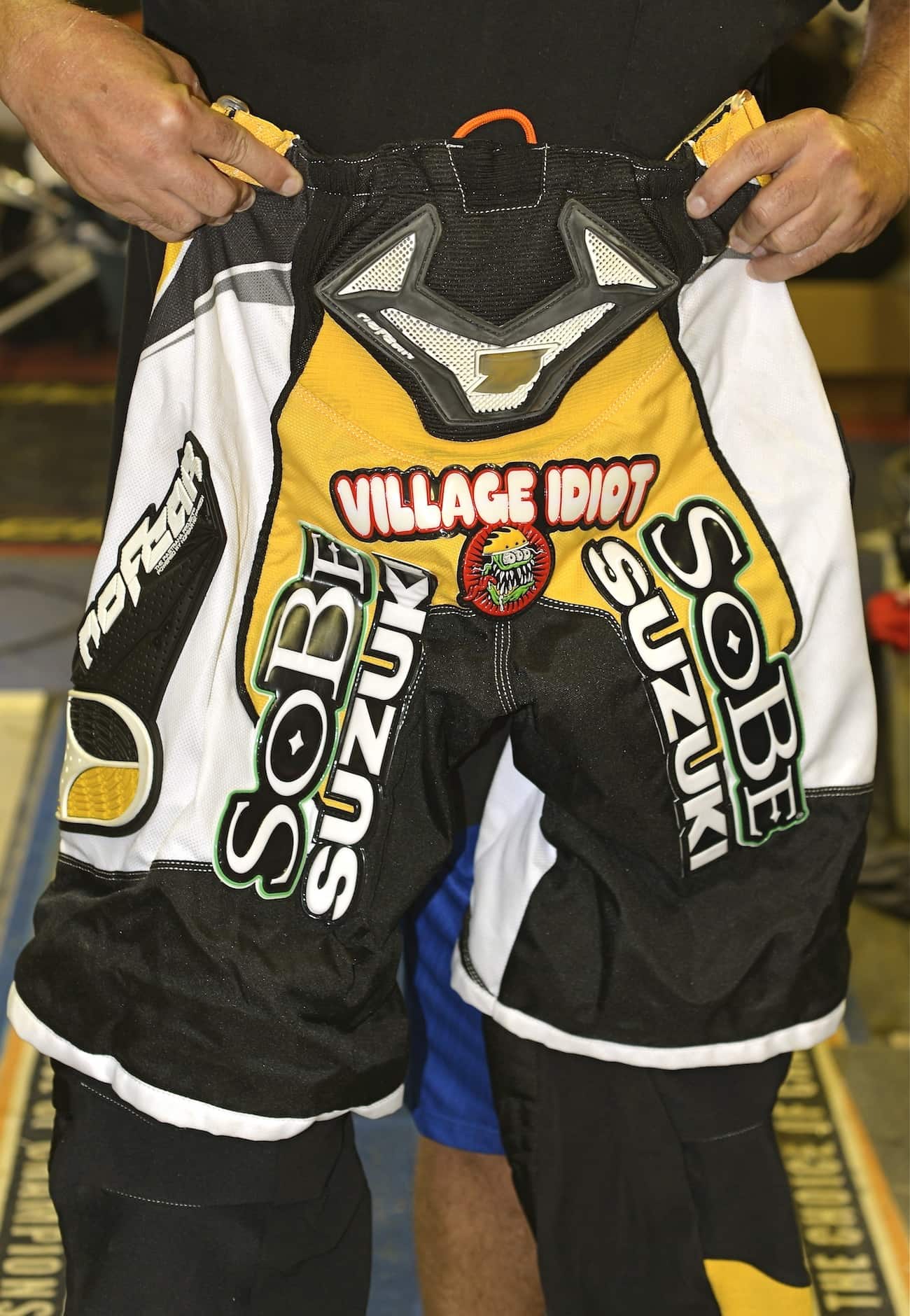 These are Travis Pastrana's famous "Village Idiot" pants.
Dear MXA,
I'm always amazed by the things that MXA says about the AMA Supercross stars. I know sports reporting is a cruel business, but don't the riders get mad when they are criticized? In the very first issue of MXA that I ever read back in 2002, MXA said that, "Travis Pastrana has finally managed to promote himself from factory rider to village idiot." I knew then that being a motocross star was a tough gig.
We admit that the village idiot sobriquet was a little extreme, but there are two things you probably don't remember: (1) MXA didn't say it. It was in a letter to the editor criticizing Travis for jumping back and forth between motocross and freestyle. (2) Travis wasn't insulted. He took the "village idiot" comment and played it up. He even had it printed on the back of his pants, raced in them and gave them to Jody as a present.
If you have a technical, political, emotion or historical question you want answered, send it to [email protected]