ASK THE MXPERTS: TRICK WHEELS FOR MY KIDS 50SX & 65SX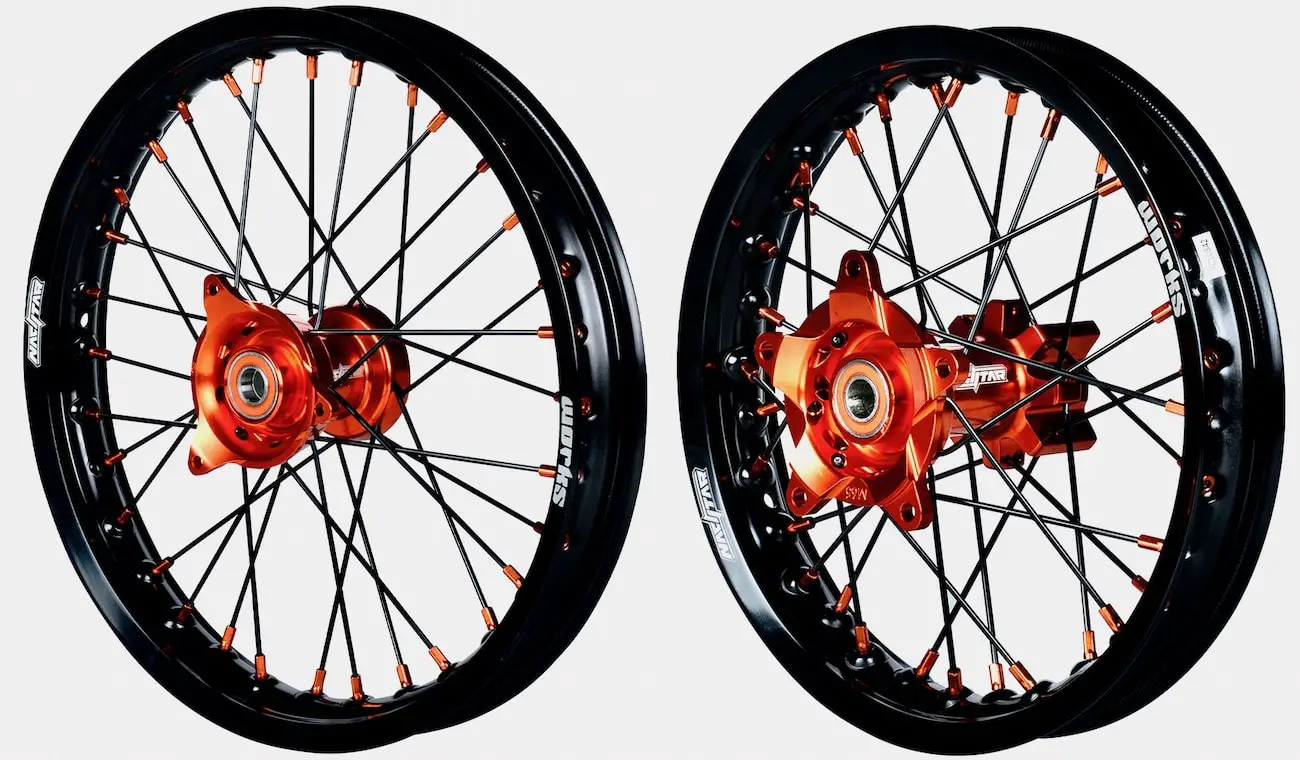 Nacstar Works wheels for 50cc, 65cc and 85cc minicycles.
Dear MXperts,
I've been looking for custom wheelsets for my kids KTM 50SX and KTM 65SX, but they seem to be impossible to find. Can you guide me to a quality wheelset that doesn't cost a $1000. I love my kids, but I gotta draw the line somewhere.
MXA had good luck when we built our GasGas MC 450F project bike a couple months ago. None of the wheel company's could supply the wheels we wanted, probably because of Covid-19 supply problems, but David O'Connor, who used to be our go-to guy at KTM before starting his own shop, pointed us in the direction of a Danish wheel company named Nacstar. Nacstar's Lasse Andersen got us the wheels we wanted (red forged hubs, black rims, black 304T stainless steel spokes and red 7075 aluminum spokes nipples). So, when we got your email we contacted Lasse and he said that he had wheels for KTM 50 through 85 models, Gas Gas 50 through 85 models and Husqvarna 50 through 85 models, along with YZ65-Yz85 wheels, RM85 wheels and KX85 wheels.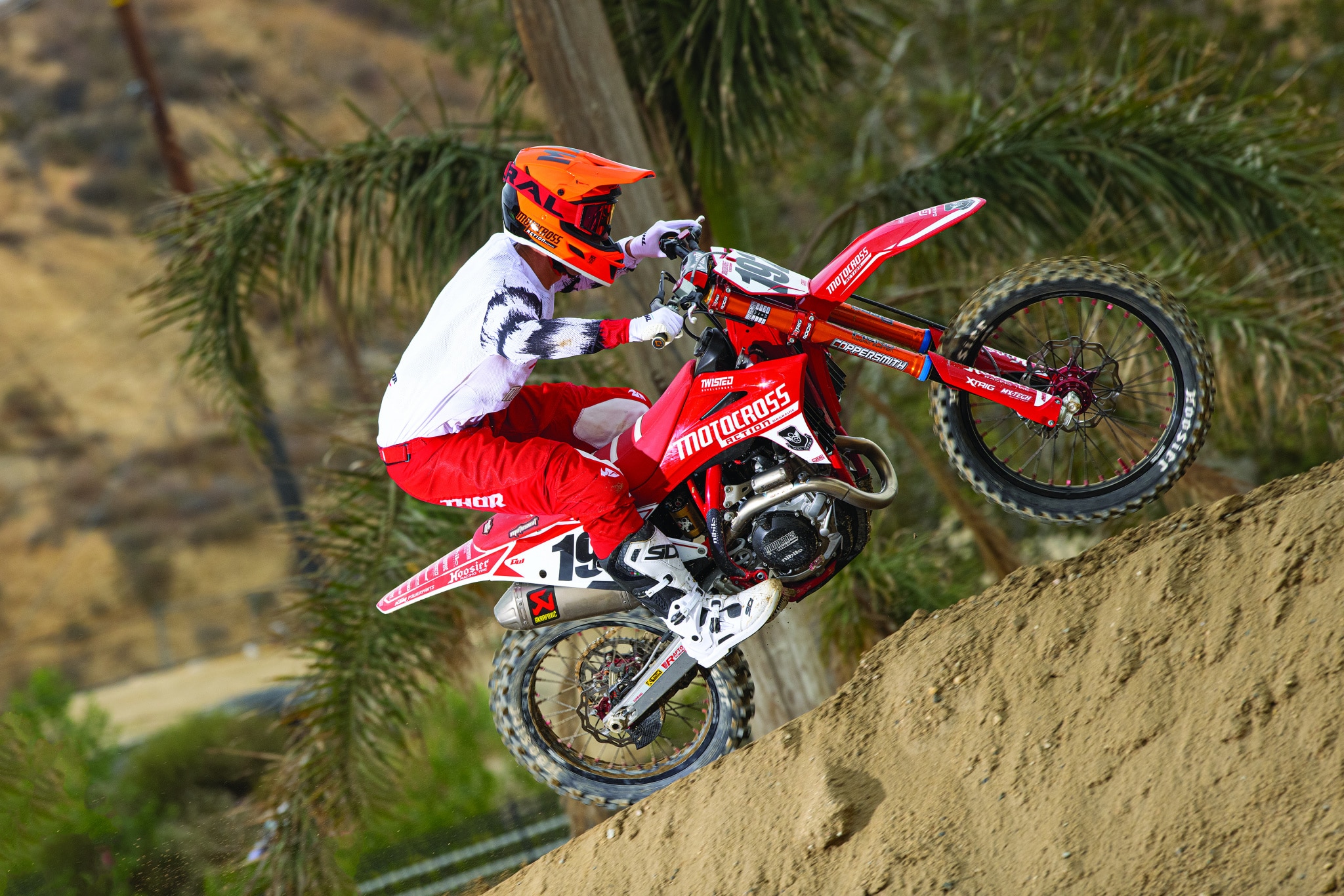 MXA's GasGas MC450 project bikes with Coppersmith Aero forks, Nacstar Works wheels and Hoosier tires.
The forged hubs are made in Denmark from 6061-T6 aluminum and then CNC-machined for precision fit and increased strength. The anodized rims are constructed from 7050-T6 aluminum and come from a quality Japanese factory. Nacstar wheel assemblies are completed with high-quality sealed bearings and hard-anodized wheel spacers. All Nacstar wheels are mounted with Stainless Steel 304T spokes and 7075 Aluminum nipples.
Best of all Lasse says that the 50/65/85 wheels are in stock and retail for $479.00 per set. Nacstar wheel prices by size: $599 per set (18-inch & 19-inch), $529 (85cc), $479 (65cc), $429 (50cc). For more info phone (951) 219-9675 or got to www.facebook.com/nacstarusa