ASK THE MXPERTS: WHAT COLOR DO I NEED TO POWDER-COAT MY KTM FRAME?
We want every KTM to come with an orange frame, not just the race team bikes and Factory Editions.
Dear MXA,
I can't afford a new bike, but I want to do something to make my bike look new. After I saw David O'Connor's KTM 250SXF, I realized that I could make my 2017 KTM 350SXF look brand new with all-new plastic and an orange powder-coated frame. The local powder coater does hot rods but said that he can paint anything if I give him the proper RAL color code. What is a color code?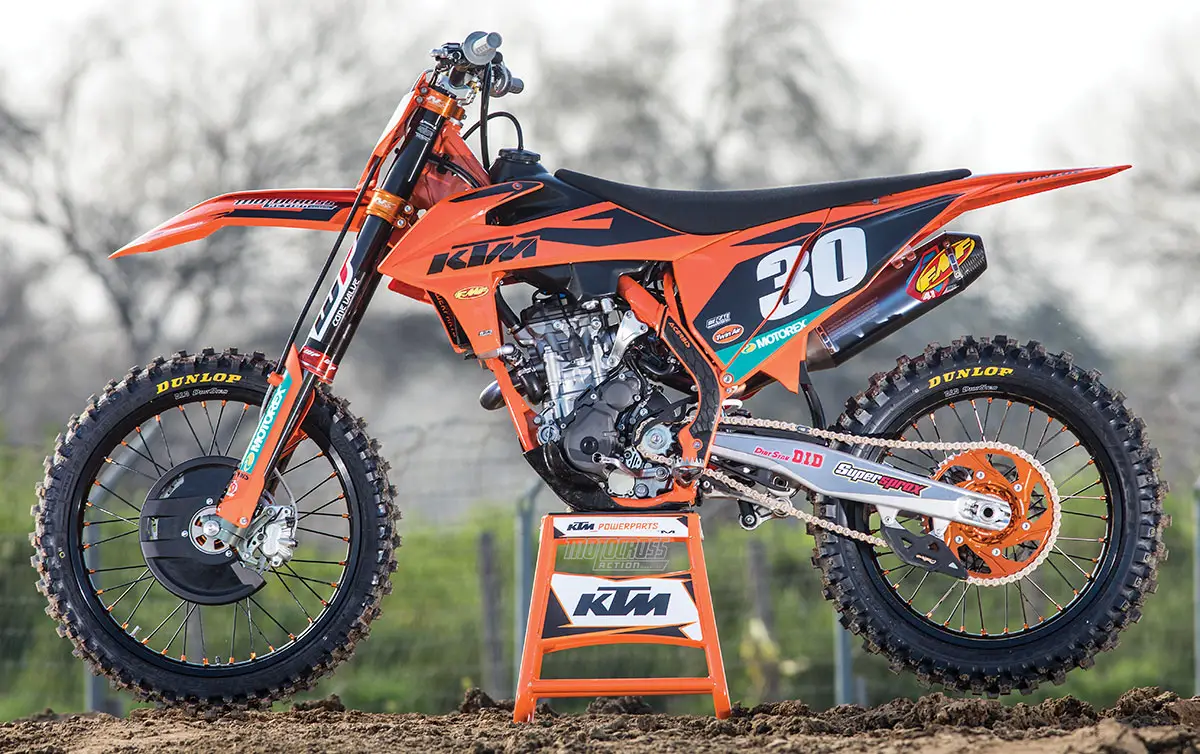 David O'Connor's full-race KTM 250SXF was as orange as it could get.
The RAL color code lists over 1625 different colors that can be applied to any project. In the case of an orange KTM frame, the color code is RAL2009.