ASK THE MXPERTS: WHAT'S BETTER A FOUR-VALVE HEAD OR A FIVE VALVE HEAD?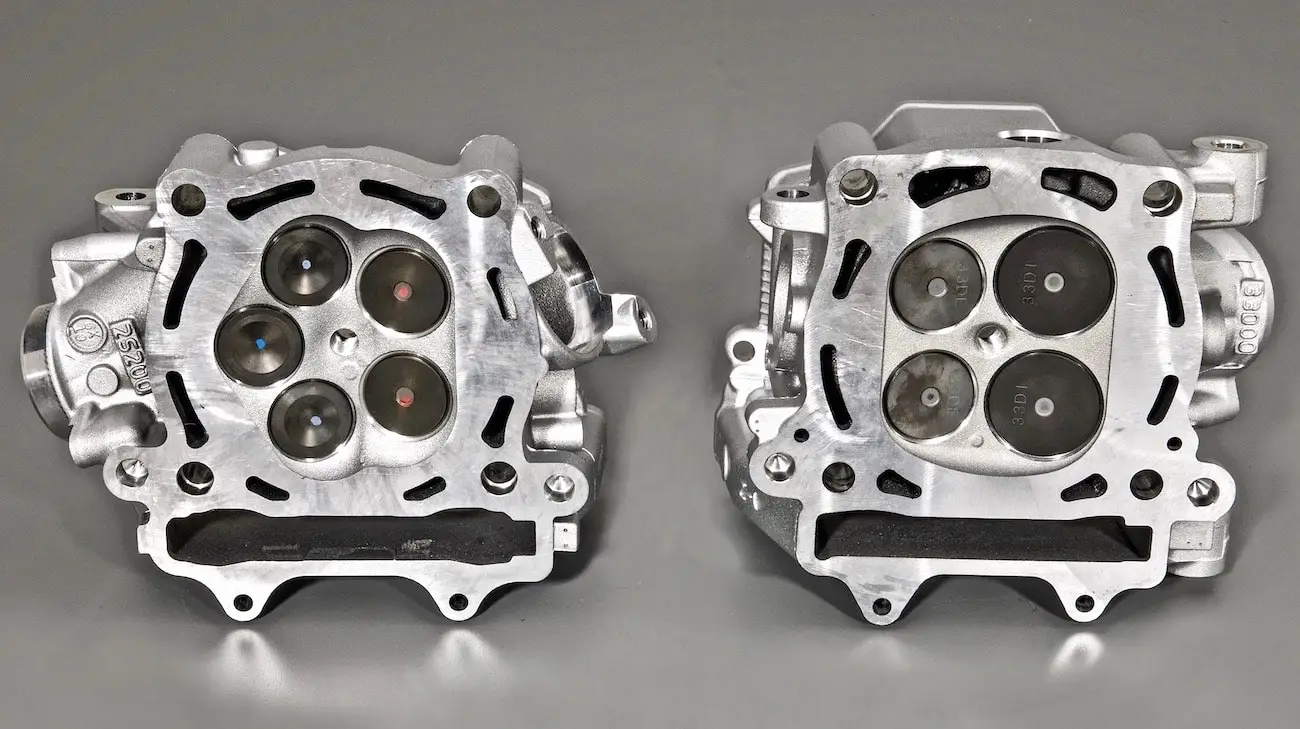 You can count for yourself. One of these heads has more ports than the other.
Dear MXperts,
Has any motocross bike ever used a five-valve head instead of a four?
Modern four-stroke engines require a minimum of two valves per cylinder—one intake and one exhaust. Adding more valves increases valve area, intake flow, flame propagation and revs while decreasing reciprocating mass. The most famous five-valve motocross engines were in the Yamaha YZ400/426/450s from 1998 to 2009. Additionally, Yamaha's Zakspeed OX88 V8 and Judd OX10 V10 Formula One engines used five-valve heads from 1989 to 1996. Even more inspiring are the five-valve heads on the Bugatti EB110, Ferrari F355/F50, Audi Quattro and Skoda Octavia vRS.
But don't think that the only choice in engine design is four or five valves, there have been lots of two-valve heads and even three valve heads.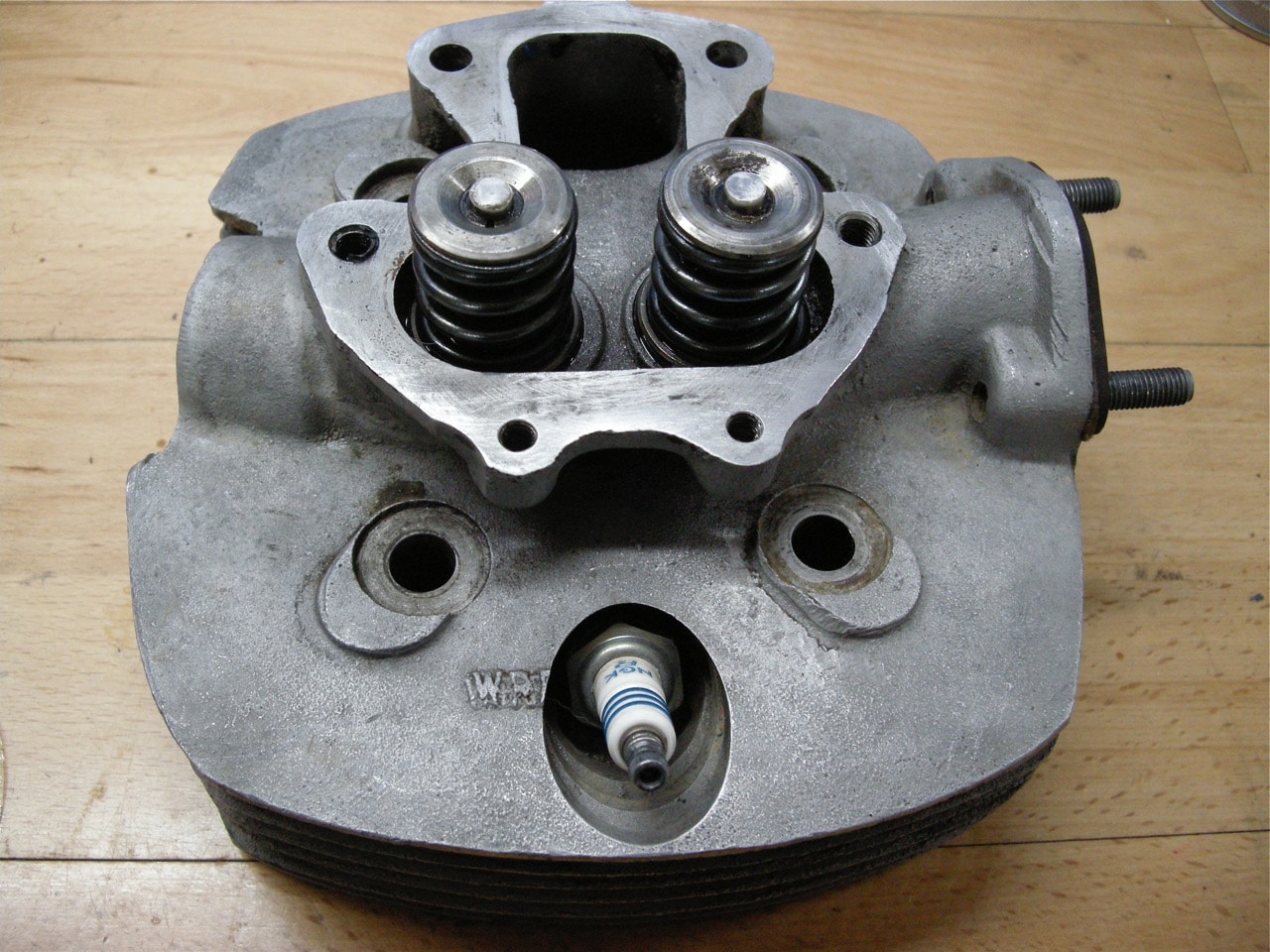 Weslake two-valve BSA conversion head..
Honda's three-valve, dual-plug, cylinder head.
The 1998 Yamaha YZ400 borrowed the five-valve Genesis head from Yamaha's 1984 street bike engine. The five-valve engine had three intake valves and two exhaust valves per cylinder. In a modern four-stroke engine, maximum rpm is limited by the size of the largest valve. The five-valve engine has more intake valves than exhaust valves and can actually have more valve area, even though the five valves are smaller and lighter. The valve's size and weight difference allowed the five-valve engine to rev quicker and higher.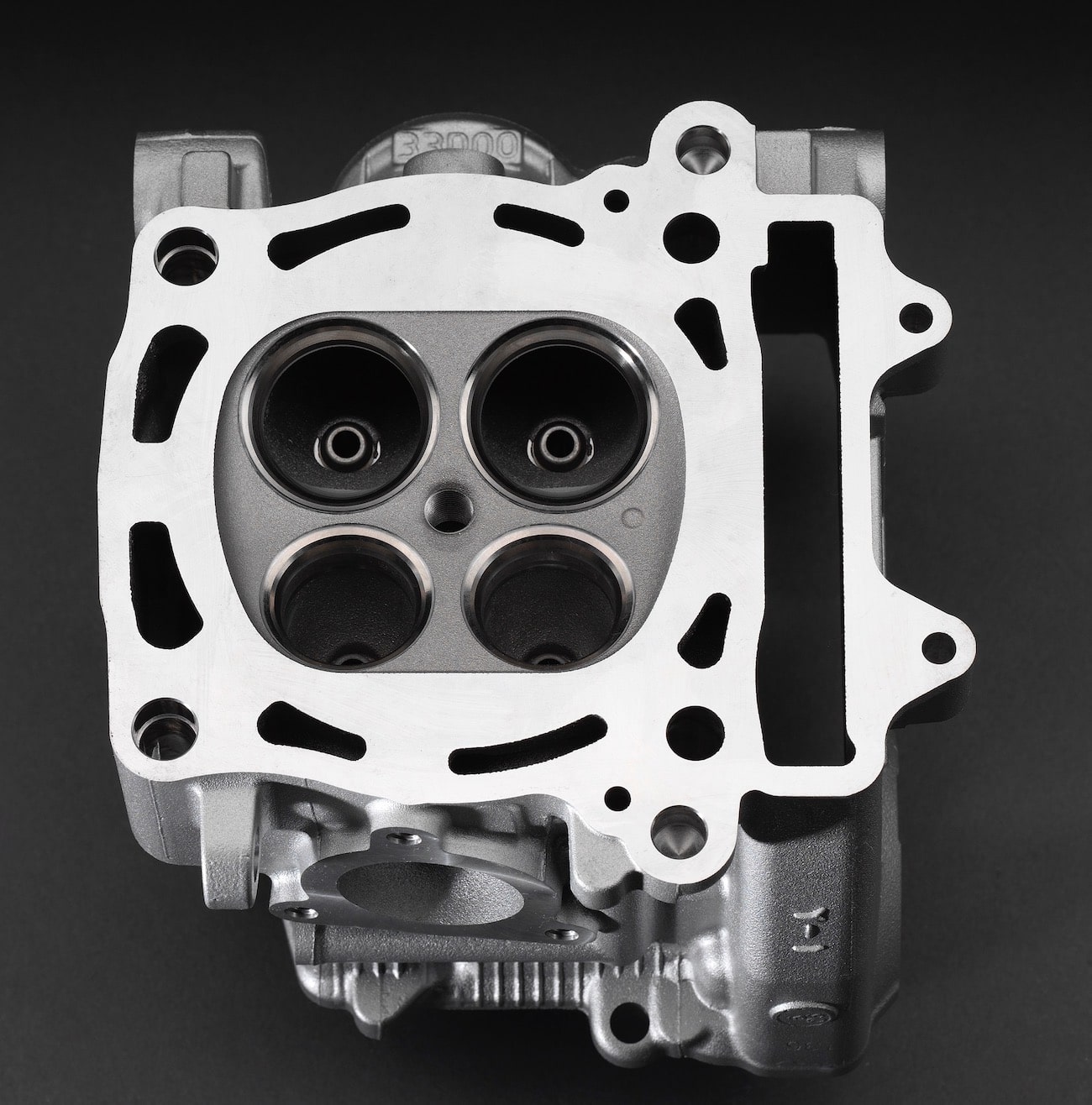 Four-valve head.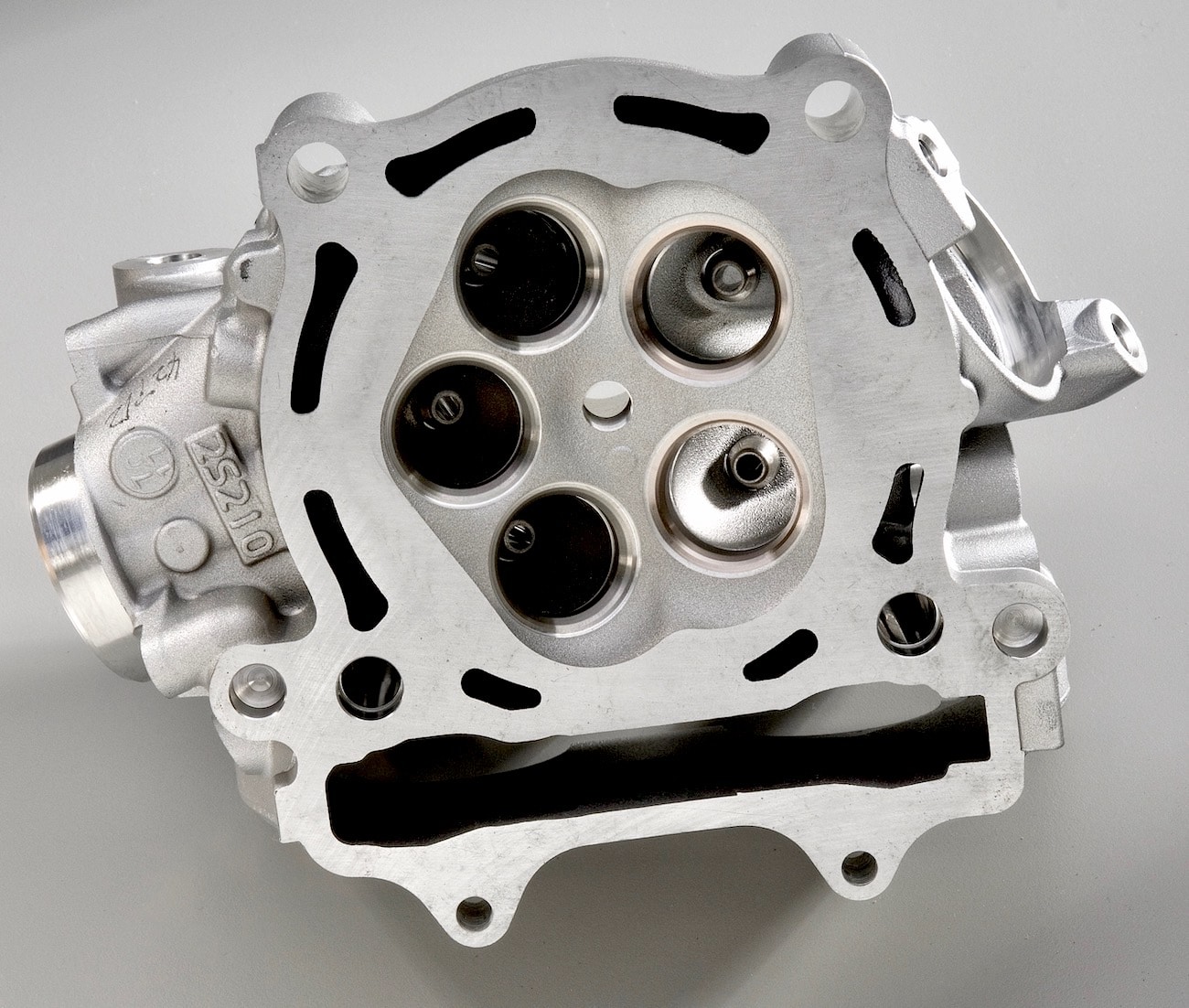 Five-valve head.
The switch back to four-valve heads came on the 2010 Yamaha YZ450F. The reason? Switching to a four-valve design gave the engineers more area to reshape the combustion chamber, increase torque and bring the power down in the powerband. High rpm is not as important on a 450cc dirt bike as torque.