ASK THE MXPERTS: WHY SO MANY KTM TESTS IN MXA?
Dennis Stapleton riding high on the wall on a KTM 450SXF.
Dear MXA,
It appears to me that every issue of MXA has a KTM test in it. When I see race photos of the MXA wrecking crew, they are always racing KTMs. It is obvious that the MXA wrecking crews favors KTM over Honda, Yamaha, Suzuki and Kawasaki. No wonder KTM keeps winning the MXA shootout. How do you justify so many KTMs?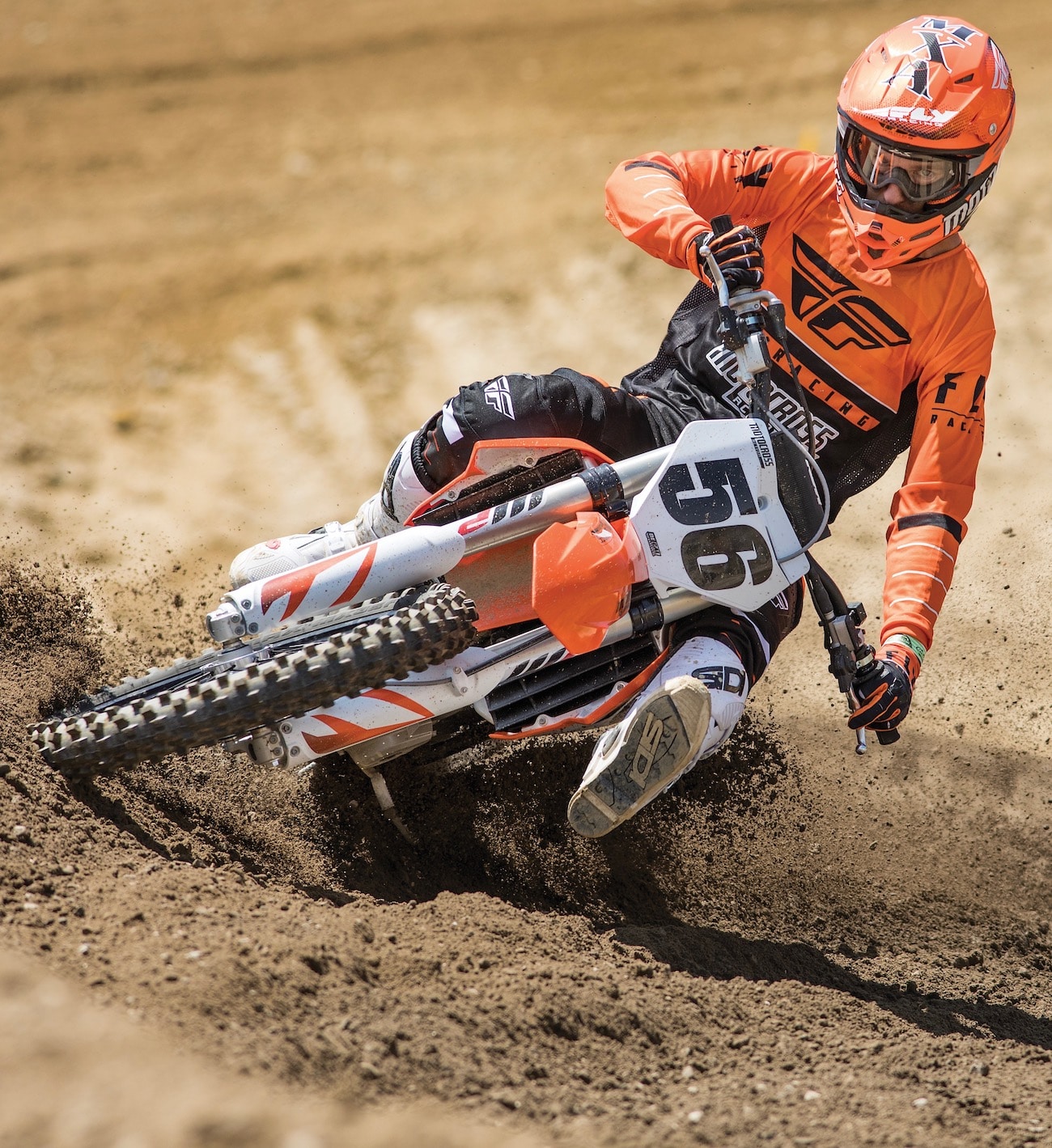 Josh Mosiman on the 2020 KTM 350SXF.
The MXA test crews spends all of its time testing production motorcycles, riding factory bikes, building project bikes and learning the ins-and-outs of every bike made. We spend every weekend racing our test bikes in an effort to learn as much about them as we can. And we try to test every bike made that is in our test profile. But, the reason that MXA tests so many KTMs, is that there are so many different KTM models (and when you add in Husqvarnas the number is amazing). It is all about the math!
When we tested the 2020 Suzukis, we could only choose between the RM-Z250 and the RM-Z450. With Honda, we had the choice of the CRF250 or the CRF450. When we tested the 2020 Kawasakis we were limited to the KX250 and the KX450. Luckily, with Yamaha we got to choose between the YZ125, YZ125X, YZ250, YZ250X, YZ250F and YZ450F.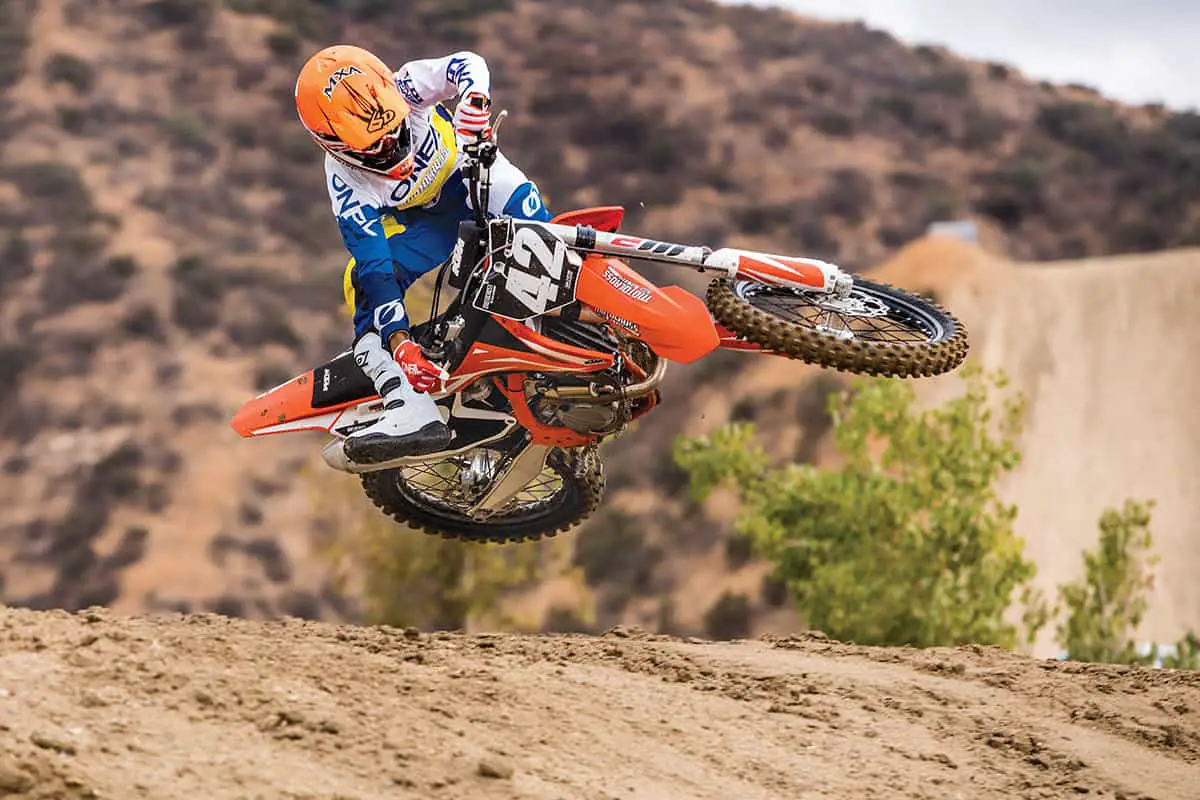 Brian Medeiros on a KTM 250SXF.

As for KTM, this year we tested the KTM 125SX two-stroke, KTM 250SX two-stroke, KTM 250XC-TPI and 300XC-TPI fuel injected two-strokes, KTM 250SXF, KTM 350SXF, KTM 450SXF and KTM 450SXF Factory Edition. Simple math would tell you that there 8 KTM models for us to test versus 2 RM-Zs, 2 KX-Fs, 2 CRFs and 6 YZs. In fact, there are more KTM production models than there are Suzuki, Honda and Kawasaki motocross models combined. And when we add in special kit bikes, like the 125SX, 250SX, 300SX and 350SXF project bikes, there are more KTMs available to the consumer than all of the full-size motocross bikes from the Big Four. This holds true for Husqvarna's wide variety of models also.  Thus, it is only logical that Motocross Action will have more KTM tests in it than yellow, green, red or blue bikes…and that the test riders will be spending more time racing KTMs than the other brands.
Jody on a KTM 450SXF Factory Edition at Glen Helen.
As for any bias towards KTM over the other brands in shootouts — what can we tell you? They won them based on the lightest weight, superb handling, most horsepower, strongest brakes, great shifting and unbreakable clutches.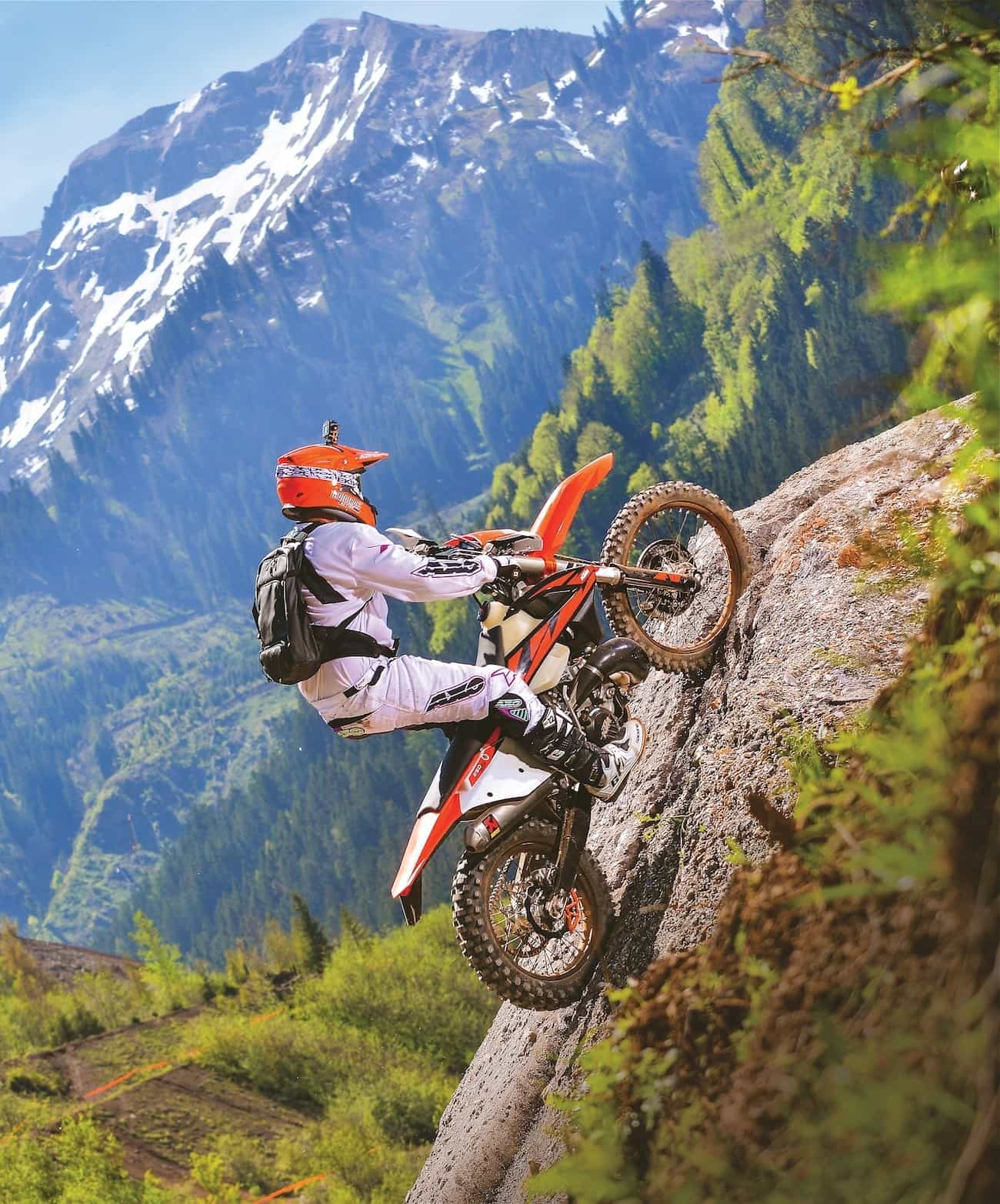 Daryl Ecklund testing the first fuel-injected KTM two-stroke at Erzberg.