ASK THE MXPERTS: WOULD YOU RACE A DAMPF-KRAFT-WAGON?
Dear MXA, I raced for years, but now that I am a retired businessman with a wife, three kids and five grandchildren, I have begun collecting classic motorcycles to keep in touch with the sport. But, it turns out that my knowledge of the past is not very extensive. I google every "Classic Iron" on the web to try to fill up the holes in my data base. I thought that you could tell me what the acronyms AJS, DKW, ATK, BSA, CZ, OSSA, ESO, CCM, DOT and LITO stand for.
AJS is an acronym for Albert John Stevens, one of four sons who started producing AJS motorcycles in 1910. Albert John Stevens lent his initials to the company, but father Joe and brothers Harry, George and Joe, Jr. were all involved.
DKW stands for Dampf-Kraft Wagen, which is German for Steam-Powered Vehicle. It goes back to 1916 when founder Jorgen Rasmussen built steam-driven cars. It was later changed to mean Das-Kleine-Wunder or The Little Wonder.
ATK is an acronym for Anti-Tension Kettenantrieb (anti-tension chain drive), which comes from the Horst Leitner-designed chain line system that came on all ATK bikes.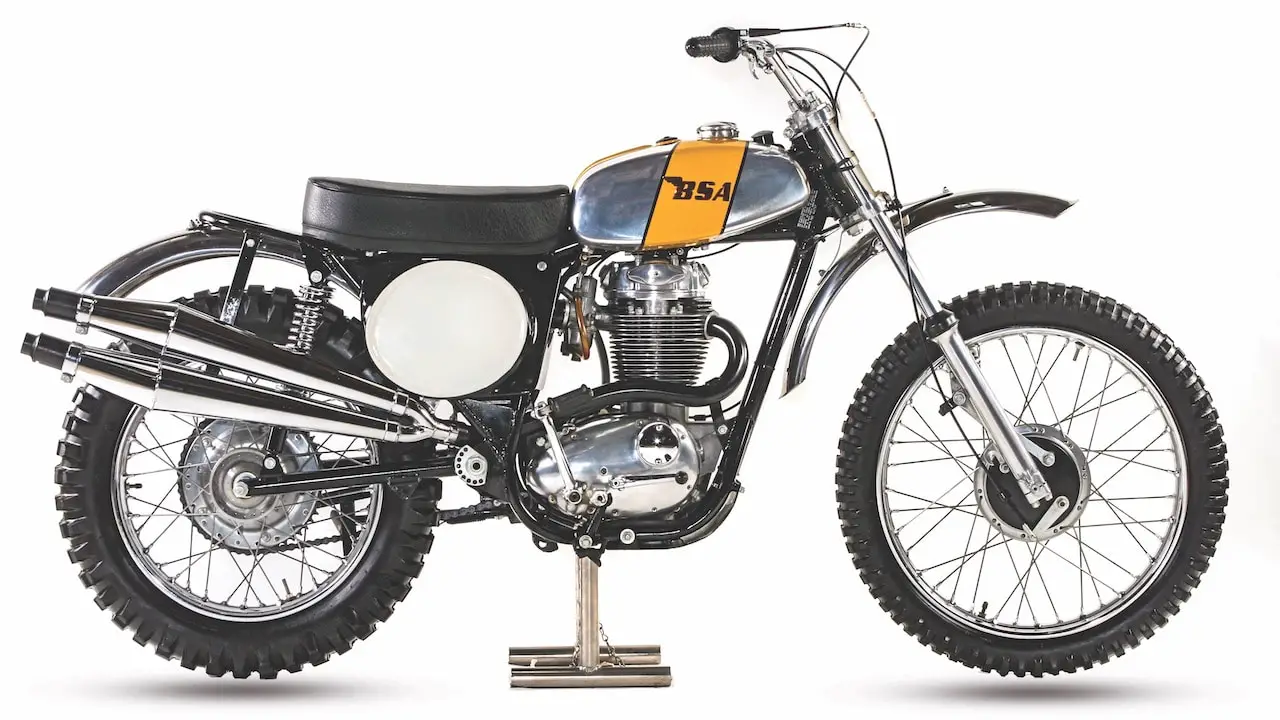 BSA is short for Birmingham Small Arms. In 1861, a group of British gunsmiths joined to form Birmingham Small Arms (BSA). The gun connection is a common thread in early motorcycle production, with Husqvarna and CZ also part of the arms race. Those with sharp eyes will notice that BSA's logo is in fact a stack of rifles.
CZ's name came from gun manufacturer Ceska Zbrojovka, which took the acronym CZ for both its guns and motorcycles.
OSSA is the name of a Spanish movie projector company, Orpheo Sincronic Sociedad Anonima, which made movie projectors for its home market in Spain before making motorcycles in 1948. The company's four-leaf clover emblem wasn't actually a four-leaf clover; it is the escapement mechanism of a film projector.
ESO isn't an acronym; it's the Czech word for "ace."
CCM stand for Clews Competition Machines and was named after Alan Clews who bought out the left-over spares when the BSA Competition Department closed and used those parts to make his initial Clews Stroka four-stroke.
DOT was founded by Harry Reed in Manchester, England, and the acronym stands for Devoid of Trouble.
LITO founder Kaj Bornebusch owned a very large printing business named Litoverken, which printed lithographs, and when Monark decided to disband the factory team after winning the 1959 500 World Championship, Kaj stepped in to build the motorcycles and changed the name to Lito. Lito is not an acronym, just a shortened version of lithograph.