ASK THE MXPERTS: YOU DON'T NEED A SKID PLATE UNTIL YOU NEED IT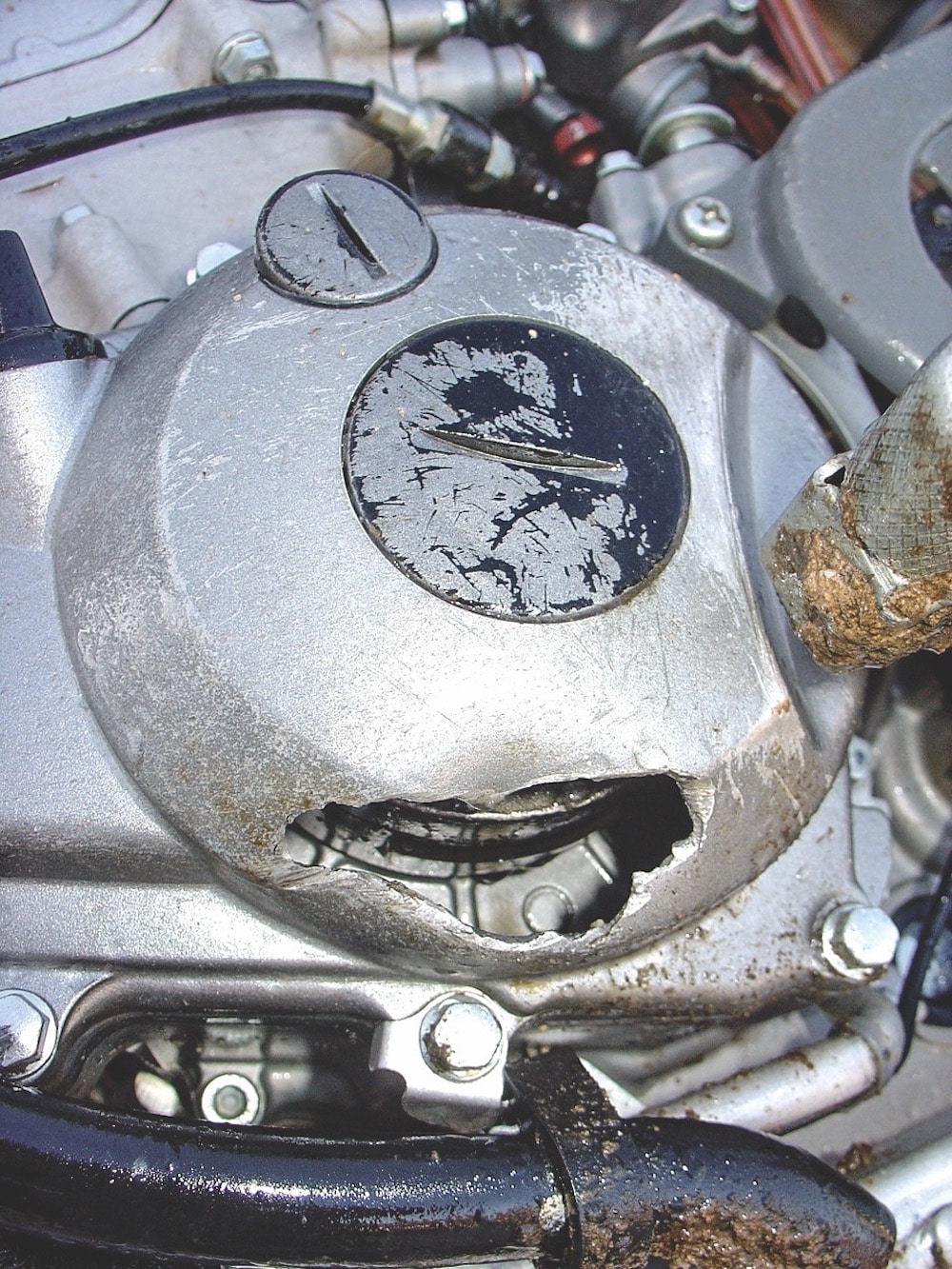 This wasn't caused by aluminum termites, but by hitting a rock buried deep in a berm.
Dear MXA,
My buddy told me that I need to buy a carbon fiber skid plate to protect the water pump and ignition covers. I don't like the way skid plates fill up with mud and make it harder to change engine oil. I've been racing for five years and never had an issue. Can the water pump and ignition on my YZ250F really get hurt by roost or crashes? Is this really a concern?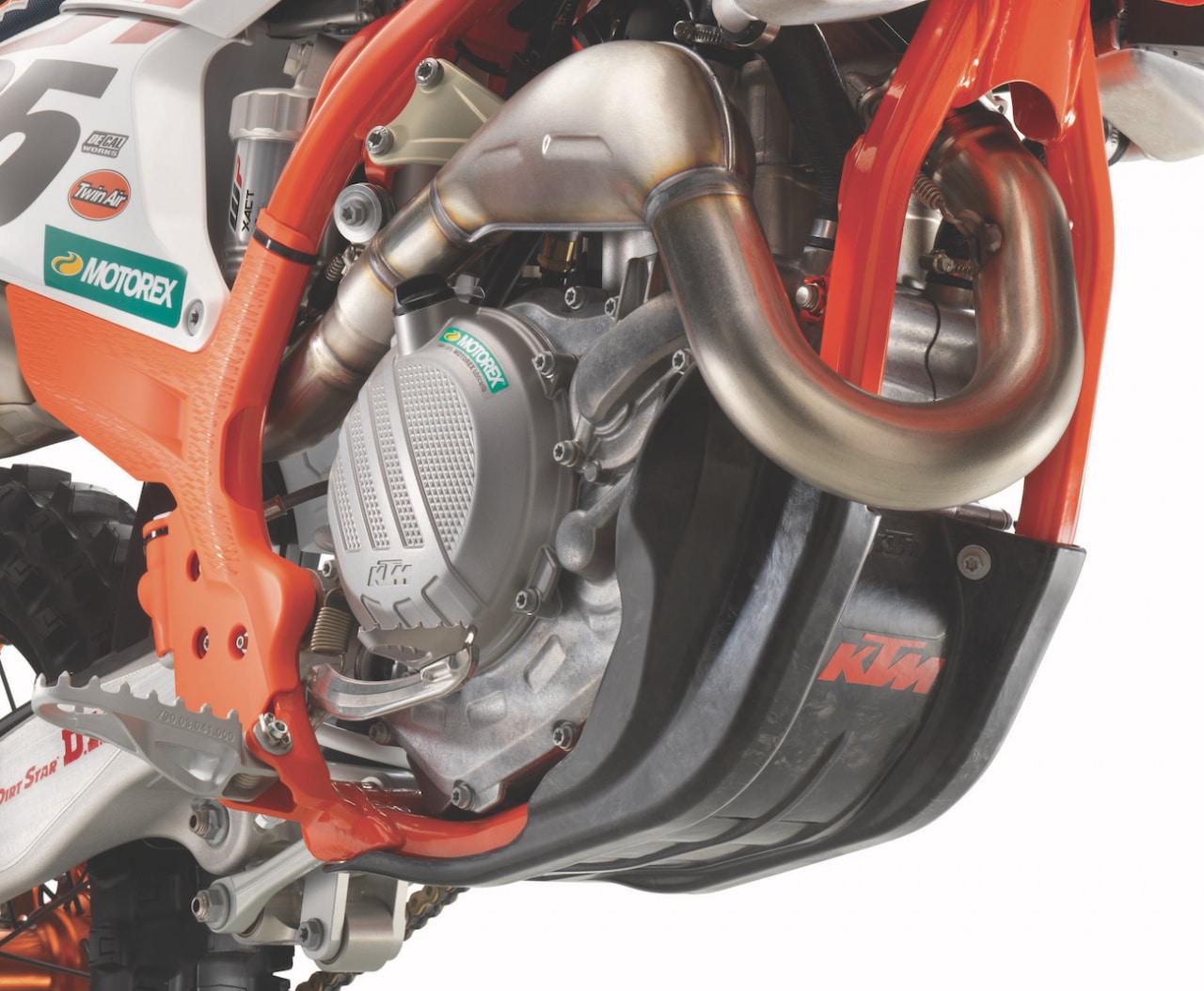 There are glide plates that only cover the bottom of the engine and skid plates that guard the bottom, sides and water pump.
Nobody needs a skid plate until it is too late. Motocross racers don't have to worry about tree stumps or boulders, but flying rocks, crashes or the footpeg of another bike can wreak havoc on your bike's water pump and ignition cover. If you don't believe us, take a look at the photo of what a rock in a berm did to this YZ250F ignition cover.