ATK DESIGNER HORST LEITNER INDUCTED INTO HALL OF FAME

Click on images to enlarge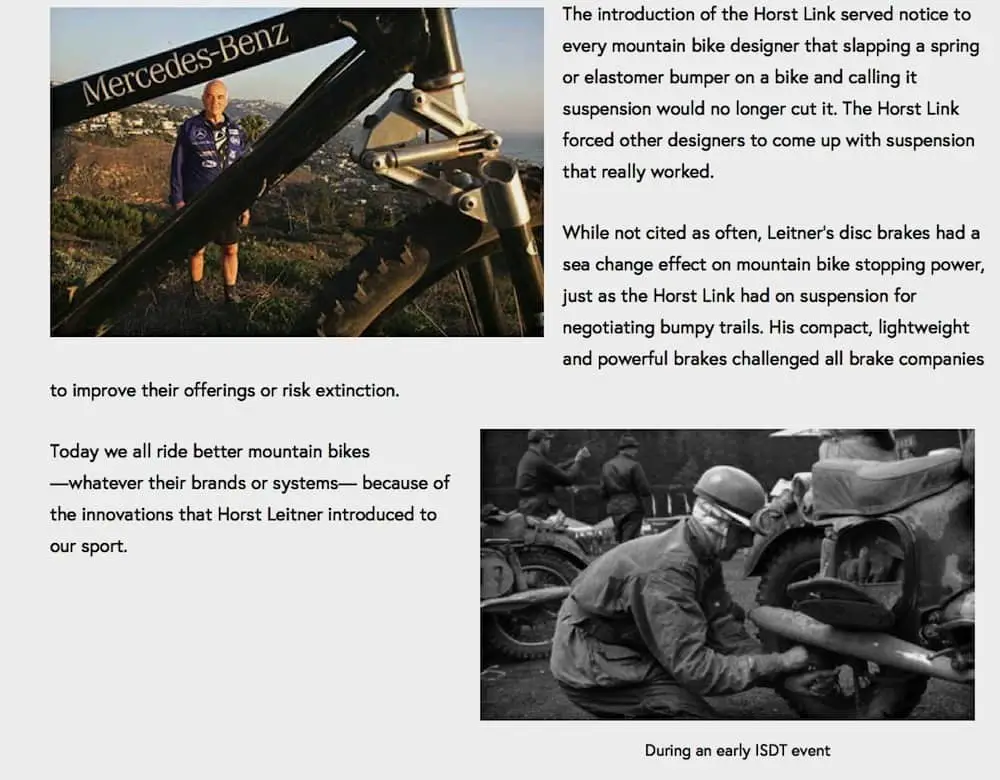 In the annuals of American motocross only one man can lay claim to having single-handedly played the primary role in the development of a series of important offroad motorcycles, designed bikes for major corporations and renewed American interest in four-stroke motocross bike. That man is Horst Leitner.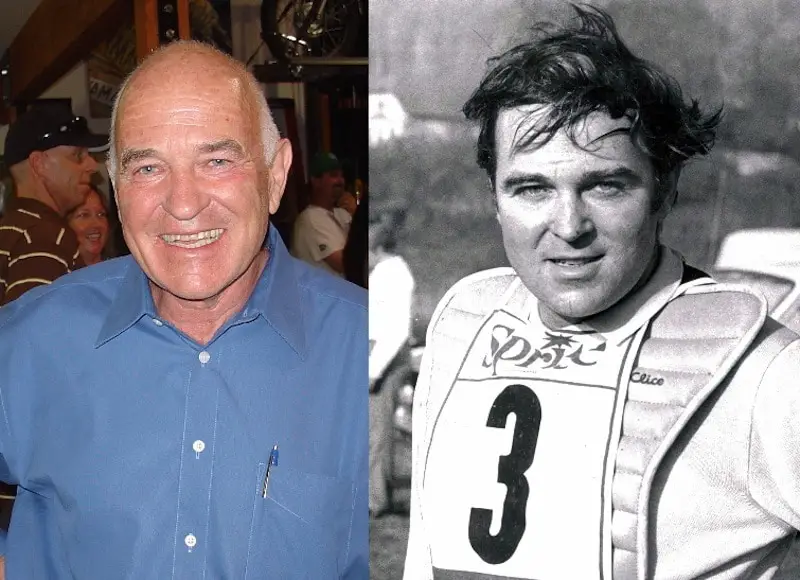 Horst Leitner today and as he was as a young Grand Prix racer.

Horst turned his innovative ideas on chain torque into a series of products. Next, he designed and built motocross frames that would accept Honda XR350 engines (in turn building Rickman-like motorcycles for the 1980s). The success of his frame kits led Horst to design and build his own motorcycle brand — ATK. The ATK 560 and ATK 604 four-strokes were instant hits. At one point in ATK's production life, the American-made motorcycle company was the sixth largest offroad motorcycle brand in America. And every ATK 604 buyer was committed to the idea that the four-stroke was the powerplant of the future — a decade before the YZ400 was introduced. Horst eventually sold his interest in ATK and started the AMP Research design house that built KTM's first-ever no-link prototype in 1989 (and later a four-stroke for the British market that was known as the PBH/Scott and later as the ADB Avenger).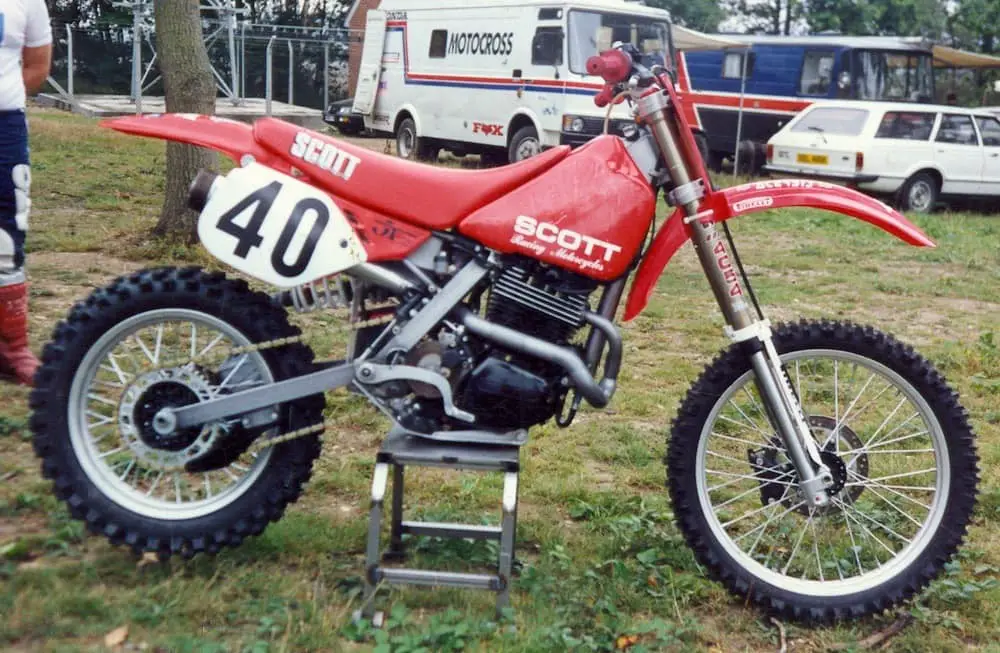 Horst designed this rectangular tube, hanger-frame, Rotax-powered, four-stroke for the British market. It was commissioned by GP racer Vic Allen for PBH, who called it the Scott.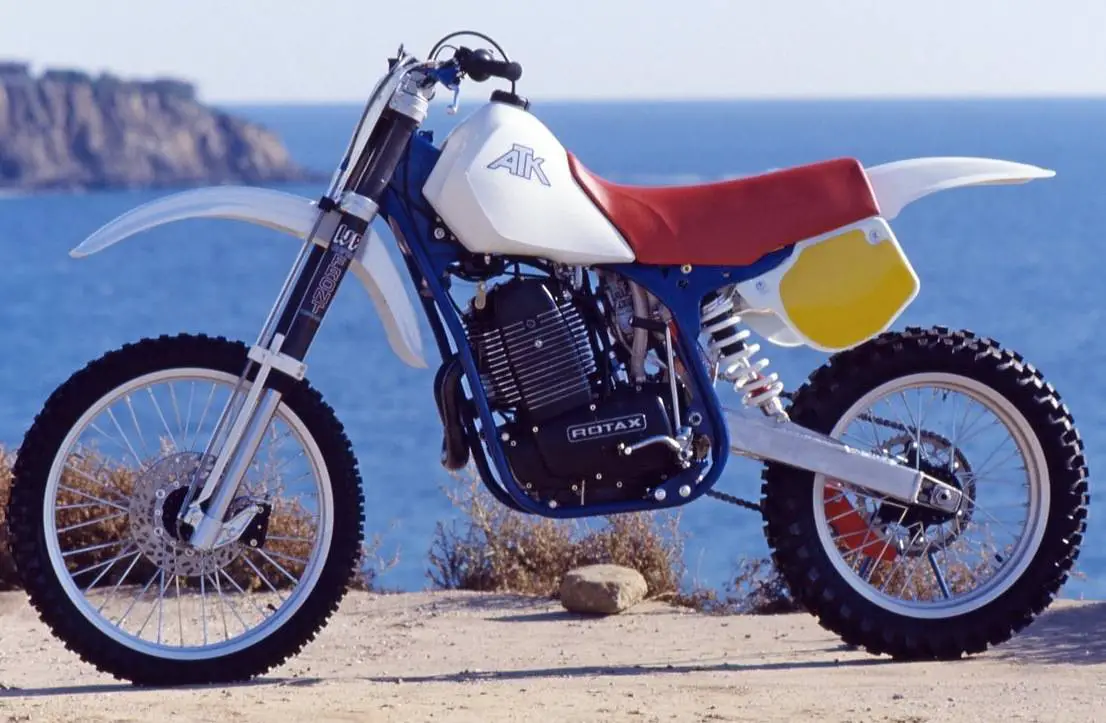 The ATK 560 was ahead of its time. It sold in the thousands and proved that there was a four-stroke motocross market in America.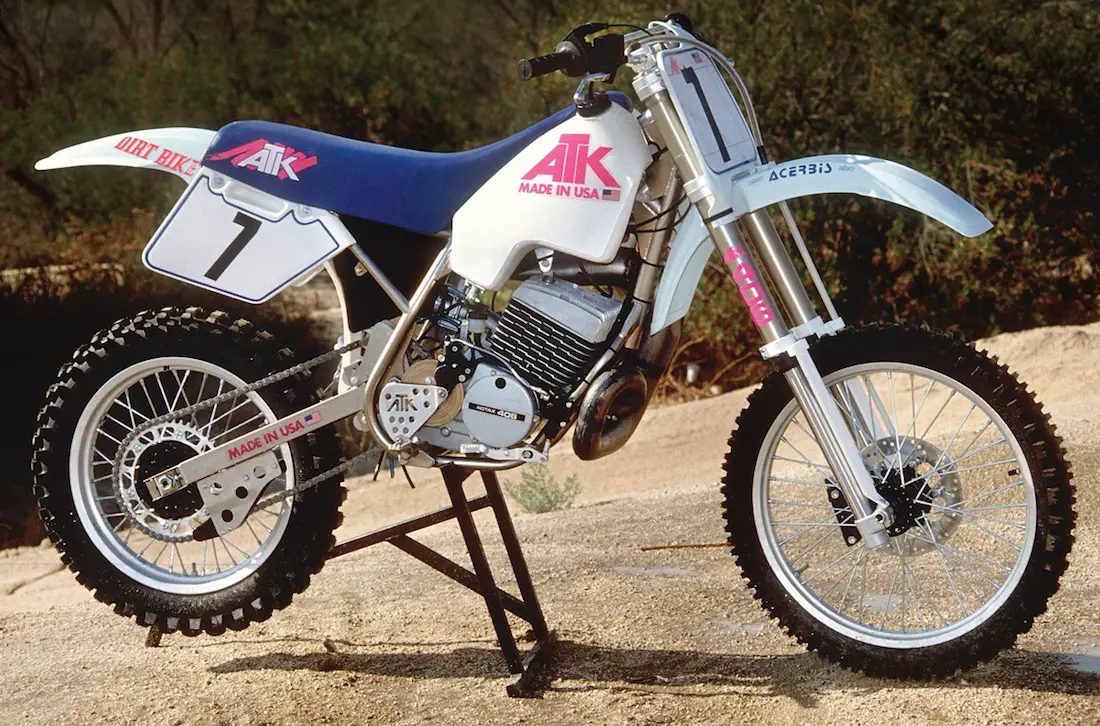 The ATK 406 two-stroke had a counter shaft mounted rear disc, backwards facing rear brake pedal, anti-chain torque chain drive line and air-cooled engine.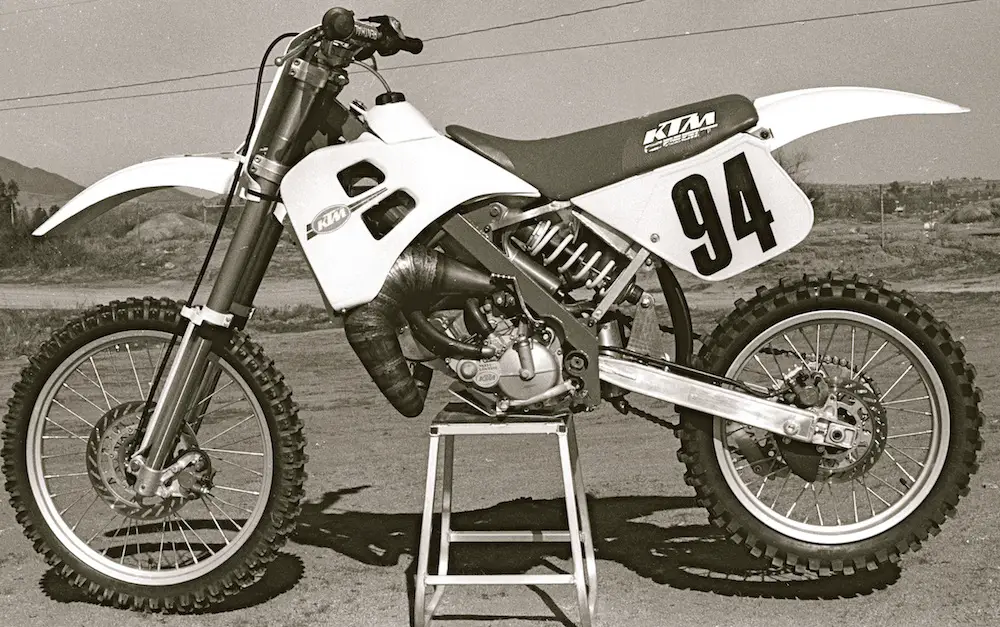 This is the KTM 125 prototype that KTM commissioned Horst to design for them in 1989. Count the number of frame tubes. Look for the silencer. Follow the chain line.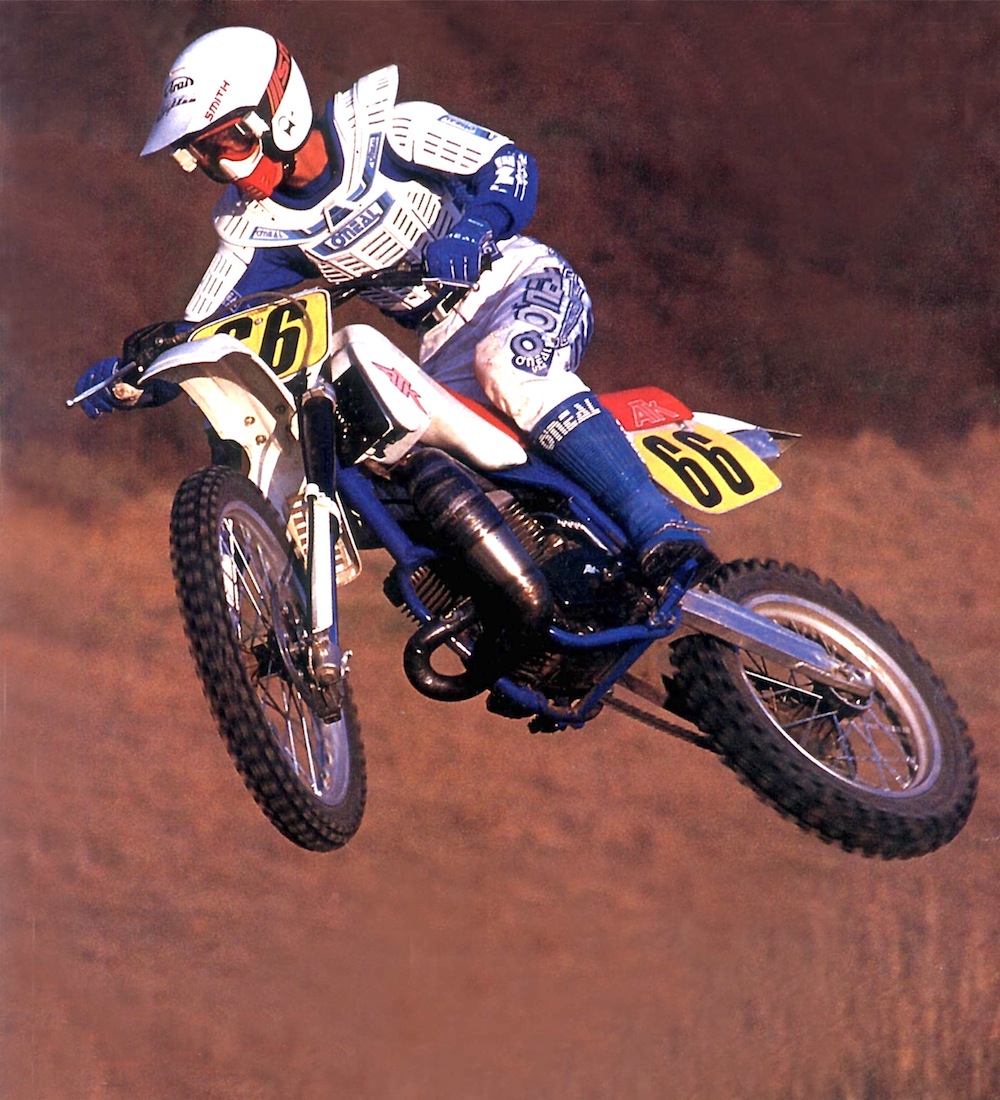 The ATK 406 was an air-cooled, Rotax powered, two-stroke and was commissioned to be a Can-Am, but when Can-Am folded the bike was sold as an ATK. Note the airbox in the gas tank.

As America's one-and-only designer of full-size race bikes and motorcycle manufacturer, Horst Leitner foresaw the four-stroke movement and designed watershed offroad bikes. Thus, it is kind of strange that Horst Leitner has been inducted into the Mountain Bike Hall of Fame while being ignored by the AMA Motorcycle Hall of Fame. Leitner's bicycle contributions include the "Horst Link" suspension linkage, Specialized FSR suspension bicycle, the AMP linkage fork, the first effective mountain bike disc brake and the famous Mongoose Amplifier bike. Congratulations Horst.