SUZUKI TO DEBUT RADICAL NEW RM-Z450
FOR IMMEDIATE RELEASE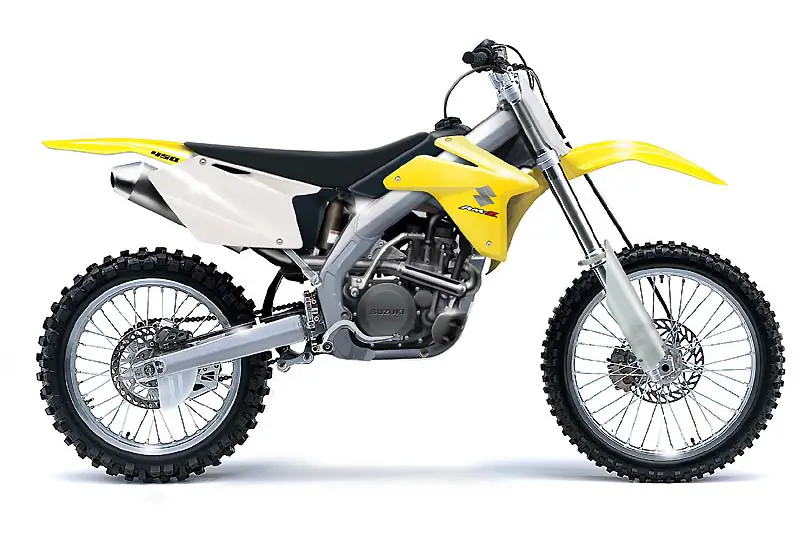 BREA, Calif., Aug. 29, 2003 – Suzuki Motor Corporation has announced it will debut its all-new prototype RM-Z450 four-stroke machine in the All-Japan MX series in October and will continue development in the World Motocross GP class in 2004 with a firm commitment to reclaim the world title with the new machine.
Full details of the radical new RM-Z450 have yet to be revealed, but Suzuki promises that it will be a major step forward as Suzuki's flagship 4-stroke motocrosser in terms of design, technology and styling. It will be designed, developed and manufactured entirely 'in-house' by Suzuki.
The factory did reveal that the all-new, high-tech DOHC, four-valve, 449cc, liquid-cooled motor will be housed in a new-concept aluminum frame, utilizing various race and championship-winning technologies from the ultra-successful GSX-R development program, plus new technologies from the multiple-world championship winning RM motocross development program.
Early tests have already proven that the new RM-Z450 will set new standards in the vital areas of engine performance and handling, but the design and development teams have also paid special attention to the practical priorities for riders and owners.
Further details are promised over the coming months, but Suzuki confirmed that the new RM-Z450 will go into production in August of next year.