AUSSIE PROMOTERS TIRE OF WAITING FOR JAMES STEWART

Click on images to enlarge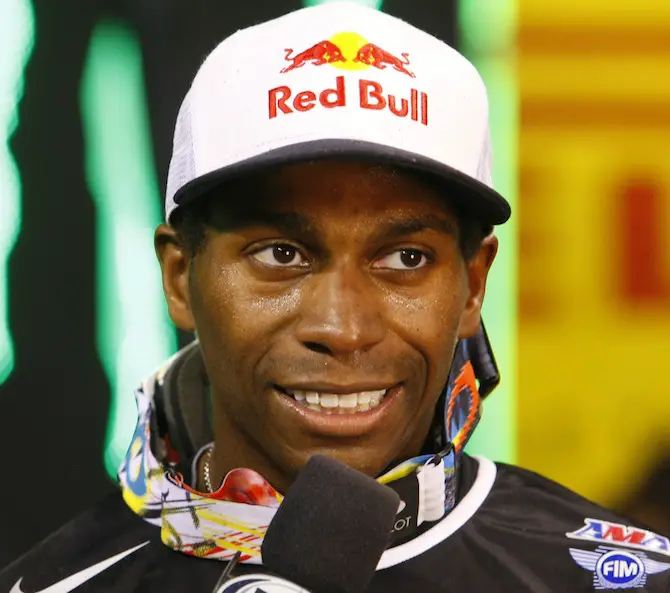 Is James a no-show, a show or just silent. If he's injured and can't race, just tell them.
Tired of waiting for James Stewart to tell them if he will be in Australia this weekend for the Sydney round, the Australian Supercross promoters signed Star Racing Yamaha's Cooper Webb to race the event. Cooper Webb said, "I'm pumped to be heading to Sydney this weekend to race against Chad and the rest of the Aussie riders, in what looks like an awesome stadium track set up I've never travelled as far as Australia before, so I'm looking forward to checking out the sights in Sydney, but more so putting on a huge show for the crowd and hopefully walking away with the winner's trophy. It's going to be hot in Sydney and the Aussie riders race hard, so expect some intense battles and bar-banging this weekend!"
As an added bonus, Ricky Carmichael will appear to do an exhibition with former arch-rival Chad Reed.
As for James Stewart, he has yet to reveal the extent of his ankle injury in Paris and according the Sydney promoters has not sent any formal correspondence to them. The Cooper Webb signing seems like a last-ditch effort to fulfill their committment to the crowd that bought pre-sale tickets based on James Stewart racing. It should be assumed that Stewart's camp will respond now that the Aussie promoters have made a move.
"We have fought long and hard on behalf of the fans to ensure James Stewart competes or at the very least attends the AUS-X Open Event this weekend," said event director Adam Baily. "We have had a binding contract with him since March to compete on November 28 and 29, but not formally heard from James Stewart, his management or his team since his accident in France. We are using all endevours to ensure he honors his agreement and attends the AUS-X Open."
After selling out Saturday's nights event, a second race was added on Sunday, 29 November.