BENELLI MOTORCYCLES IS MORE CHINESE THAN ITALIAN: Qianjiang Motors Puts Another $26 Million Into The Italian Brand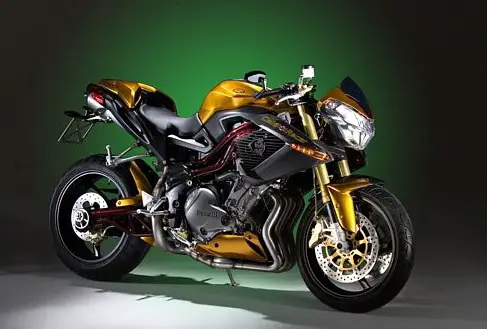 Benelli Cafe 550.
CHINESE BUY BENELLI MOTORCYCLES AGAIN:
WELL, ACTUALLY, THEY ALREADY OWNED BENELLI, BUT THEY PUT ANOTHER $26 MILLION INTO THE ITALIAN BRAND

Chinese motorcycle manufacturer Qianjiang Motor, which in 2005 acquired Benelli, is now investing an additional $26 million into Benelli to help revitalize the Italian brand.

Talking at a press conference, Qianjangÿ Motors general manager Haimei Yan stated that "Although we have not yet turned a profit in the budget, we are here to stay, and believe in the company."

The cash infusion will mean a lot for Benelli. For starters, Benelli will now be able to pursue more research and development for its product lines and future model offerings. Also, with Qianjiang being the source of capital, doors into China, a huge developing motorcycle market, could be opened for Benelli.

Hinting at what could be on the horizon for Benelli, Haimei Yan hinted at a possible 600cc in-line four supersport bike, with power tipping in at 130 hp at 15,500 rpm. Haimei suspects that after this bike's launch, the company will be profitable within two years.

The new Benelli motorcycles that are expected to be launched by the end of this year include the Due 756, which will be powered by a 90bhp, 756cc parallel twin, and a 600cc supersports machine fitted with an all-new 600cc inline-four, for which the target output is said to be 130bhp at 15,500rpm.

The biggest obstacle, according to Yan, is the way business is conducted in Italy. "Rampant Italian bureaucracy, the convoluted system of granting various permits and chaotic business processes hamper Benelli's growth and development," he says.

Qianjiang Q250-H.