BEST IN THE PITS | 2-STROKE WORLD CHAMPIONSHIP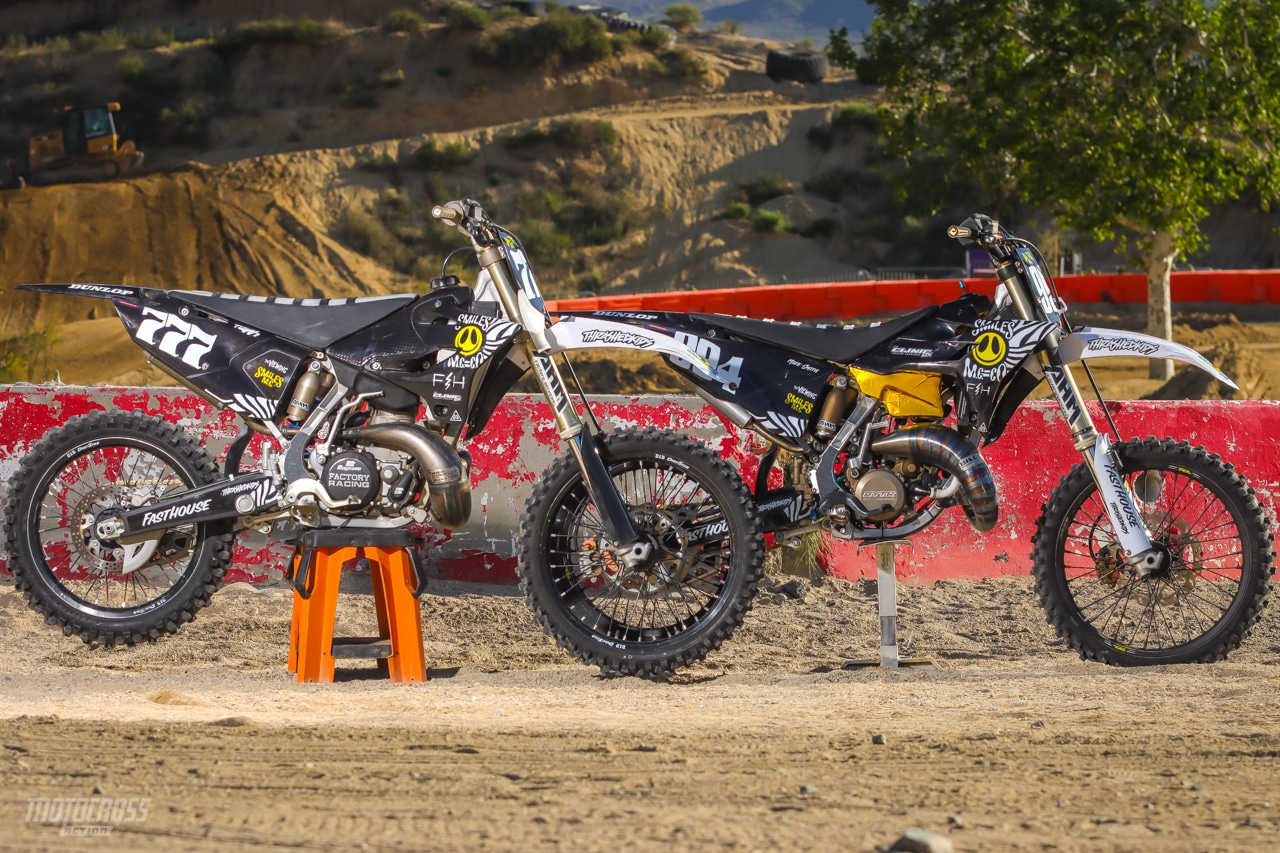 The two Yamaha's didn't want to be apart at the 2-Stroke World Championship. Friday was two-stroke practice day and a large contingent of two-stroke racer showed up to learn the secrets of the long and challenging Glen Helen circuit before racing on Saturday.

BEST IN THE PITS | 2021 2-STROKE WORLD CHAMPIONSHIP
It is no secret that we love two-strokes. Which is why we love when the World Two-Stroke Championship rolls around each year to Glen Helen Raceway. The smell of premix and the sweet sound of a crisp two-stroke engine is as good as it gets. MXA  participates in a big way at the race. MXA's Jody Weisel has designed the Two-Stroke Championship track since the race was first started  MXA brings out all of our two-stroke test bikes in the MXA arsenal and let the wrecking crew have at it. We arrived at Glen Helen Friday for practice and to check out the rider's two-stroke builds. We saw everything from vintage bikes to trick one-off smokers build. Our photog Trevor Nelson got crisp shots of all the hot bikes. Enjoy.
Remember to check back tomorrow on the MXA site for live results and then on Monday for a full video of the 2021 World Two-stroke Championship.
---
Our own Josh Mosiman is racing both the 150cc and Open Pro class. He is holding his Throttle Syndicate graphics which have big MXA logos on them, along with MindFX logos. MindFX is sponsoring MXA's eight two-stroke race bikes this weekend—two KTM 150SXs, a Husky TC125, a Husky TC250, a GasGas MC 125, a Yamaha YZ250, a Yamaha YZ125 and a Beta 300RX.
Cole Thompkin's CR250 is a work of art. The engine is powered by Varner and the suspension is A-kit. 

The Varner built CR250 powerplant. 
Jerry Robin will be riding with an orange MXA lid this weekend and racing MXA's YZ250 in the Open Pro class. He rode Friday's two-stroke practice without graphics, but put them on after practice was over.

A 2006 Suzuki RM250 with some new-age plastic.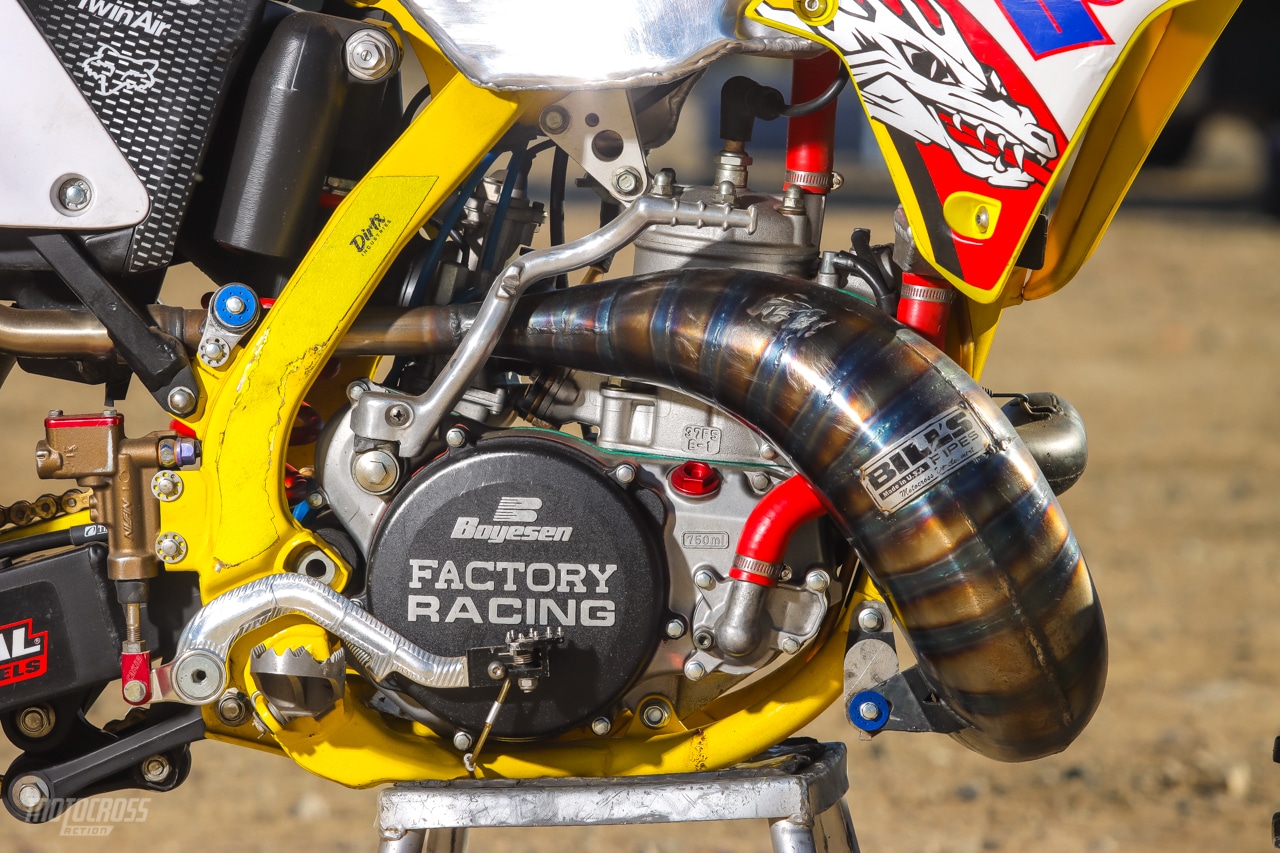 Those works looking Bill's pipes are killer. 
Josh Grant's YZ250 which was built by Twisted Development. Lucky us, we get to test it once Josh is done racing it.

The lineup of the MXA bikes ready to race the two-stroke race.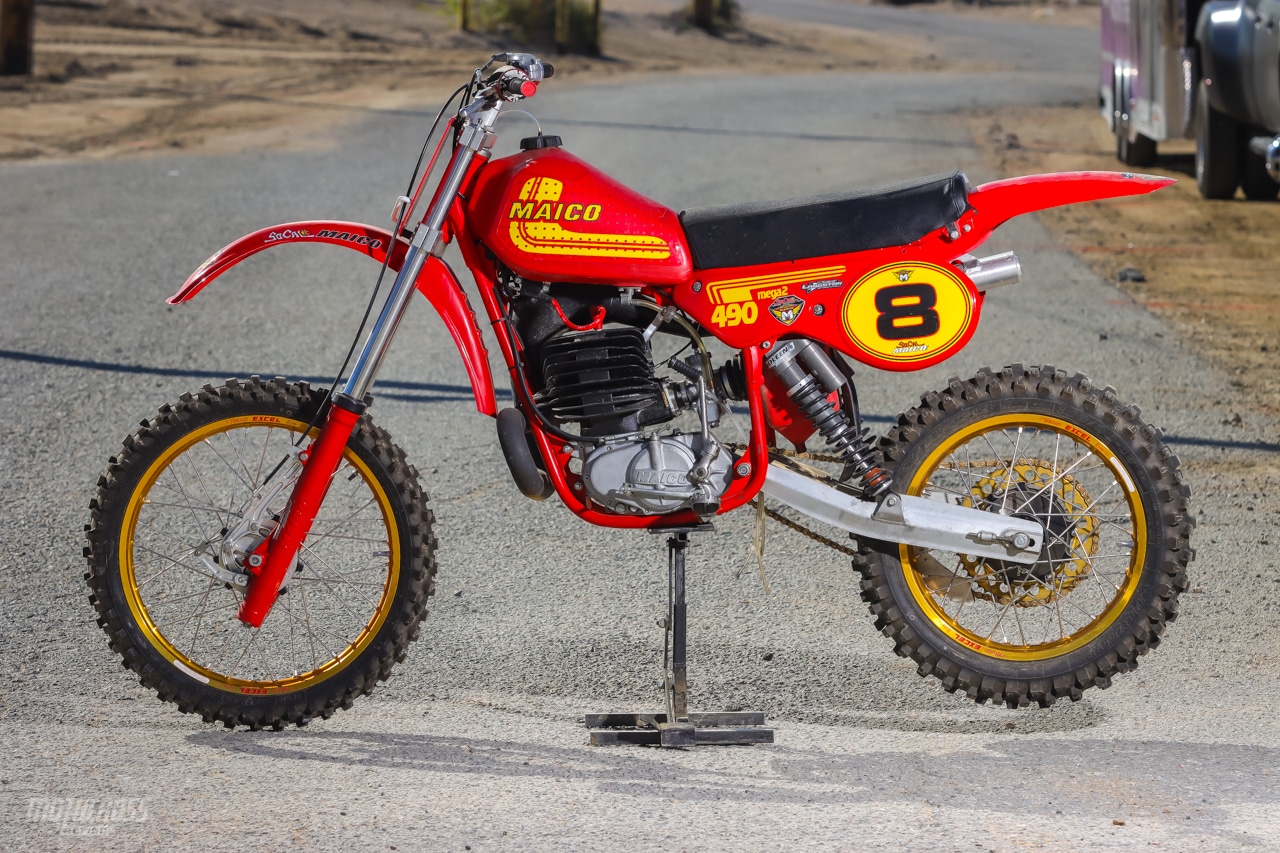 1981 Maico 490 Mega 2. 
And it is owned by Grant Langston himself. 
Mike Smith's YZ125. 
Jeff Tubbs YZ250.
This looks to be a 2002 CR250. Are those its original graphics and seat cover?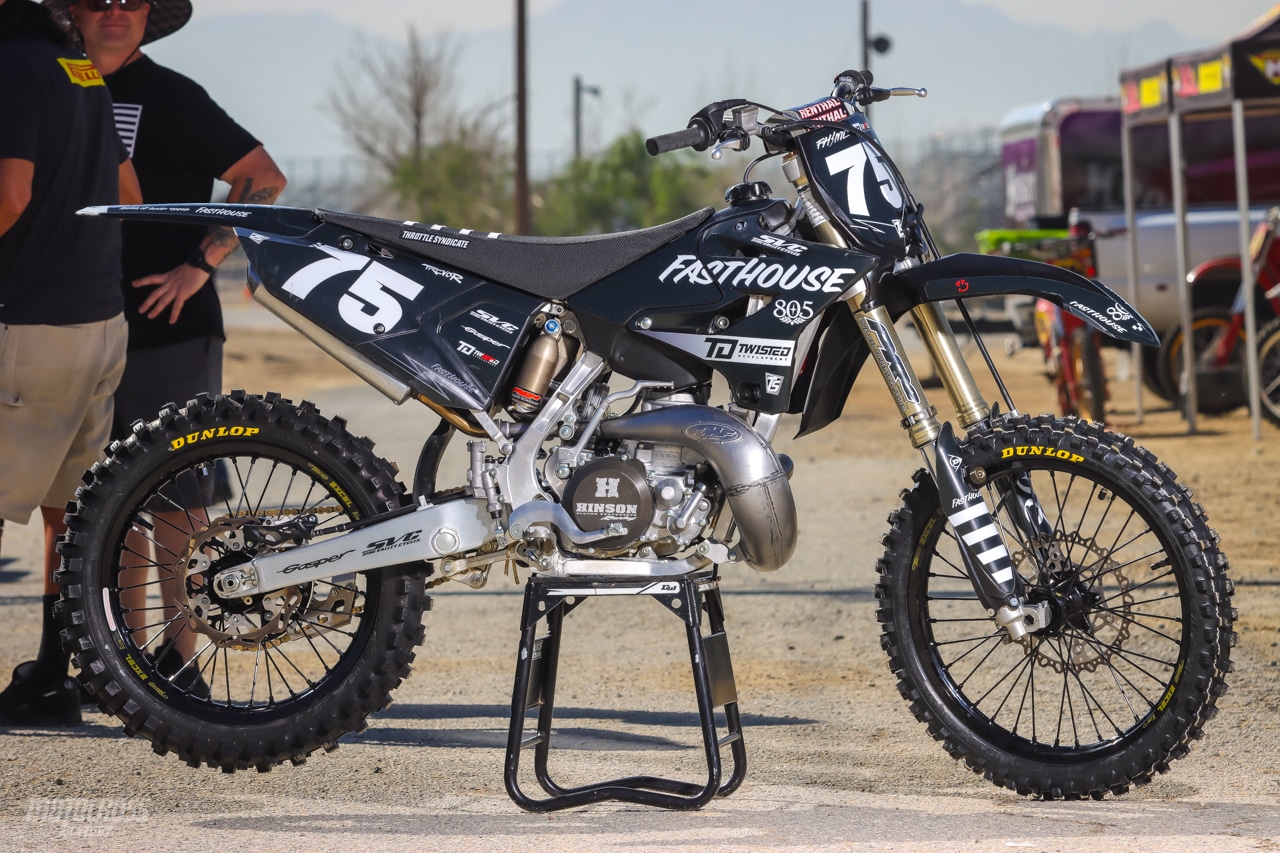 Trevor Stewart's Twisted build YZ250. 

Josh Mosiman getting some MindFX in before practice. 

CR500 in the house!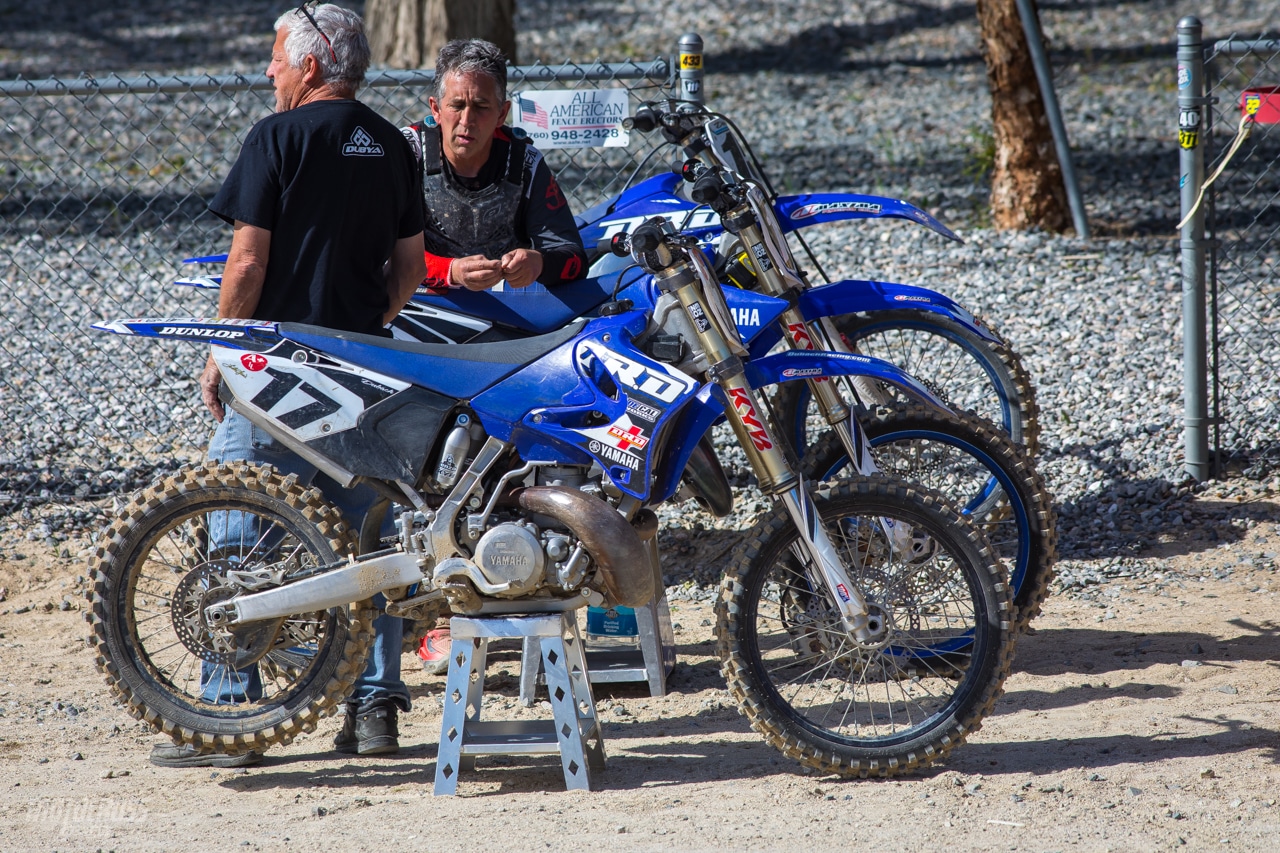 It looks like the Doctor will be ready to race tomorrow on a YZ250. 
MXA's 2021 GasGas MC 125 ready for action.
Jeremy "Twitch" Stenberg will be racing the Over-40 class on this 2007 CR250. 
Is that Ronnie Mac's Screaming Eagle CR250?
Is Shreck racing this weekend? That is the tallest seat we have ever seen. 
Let's see if Sean Collier can get another World Two-Stroke title under his belt this weekend.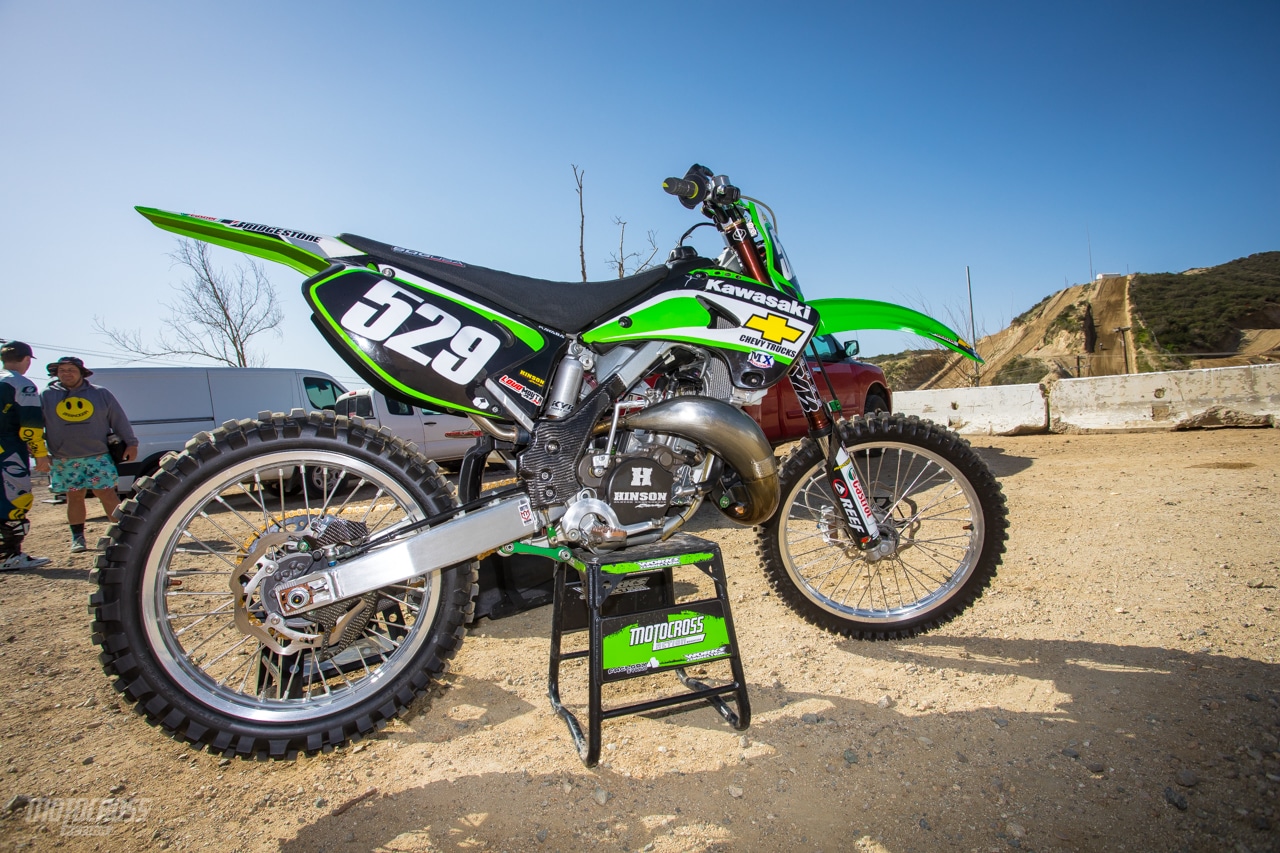 Mark Chilson's 2003 KX125, which MXA already tested, took ten years to finish to Mark's exacting standards. Mark is so picky that he molded all of the carbon fiber parts by himself. You can read more about this build in MXA in about a month. 
Jerry Robin pulling out his Throttle Syndicate graphics for his MXA YZ250 ride. 
MXA's two-stroke race bikes are all shoed with Hoosier tires front and rear. 
Dare Demartile will be racing a Beta 300RX. These things rip! We tested one of these earlier this year and it is on the cover of the April issue on MXA.
Vintage iron.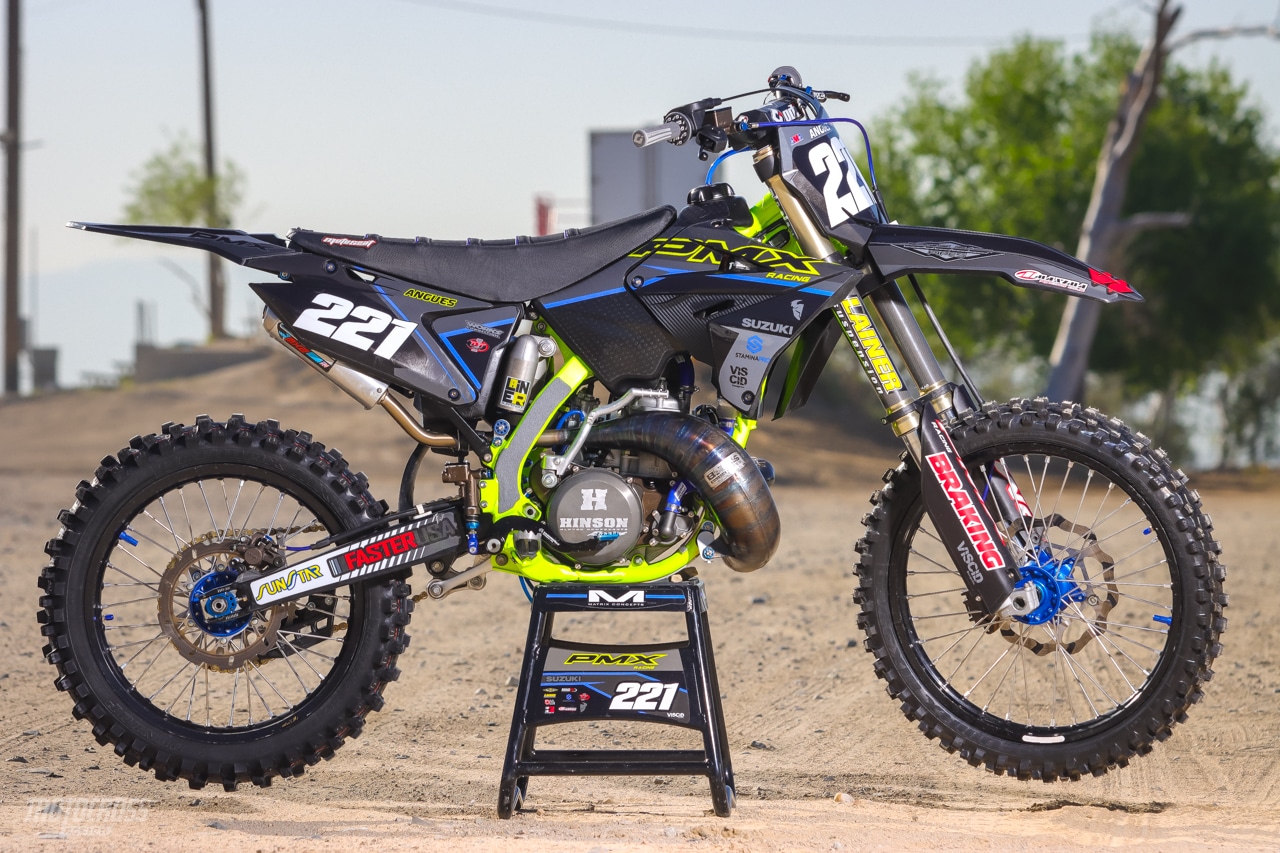 2004 Suzuki RM250 from PMX Racing.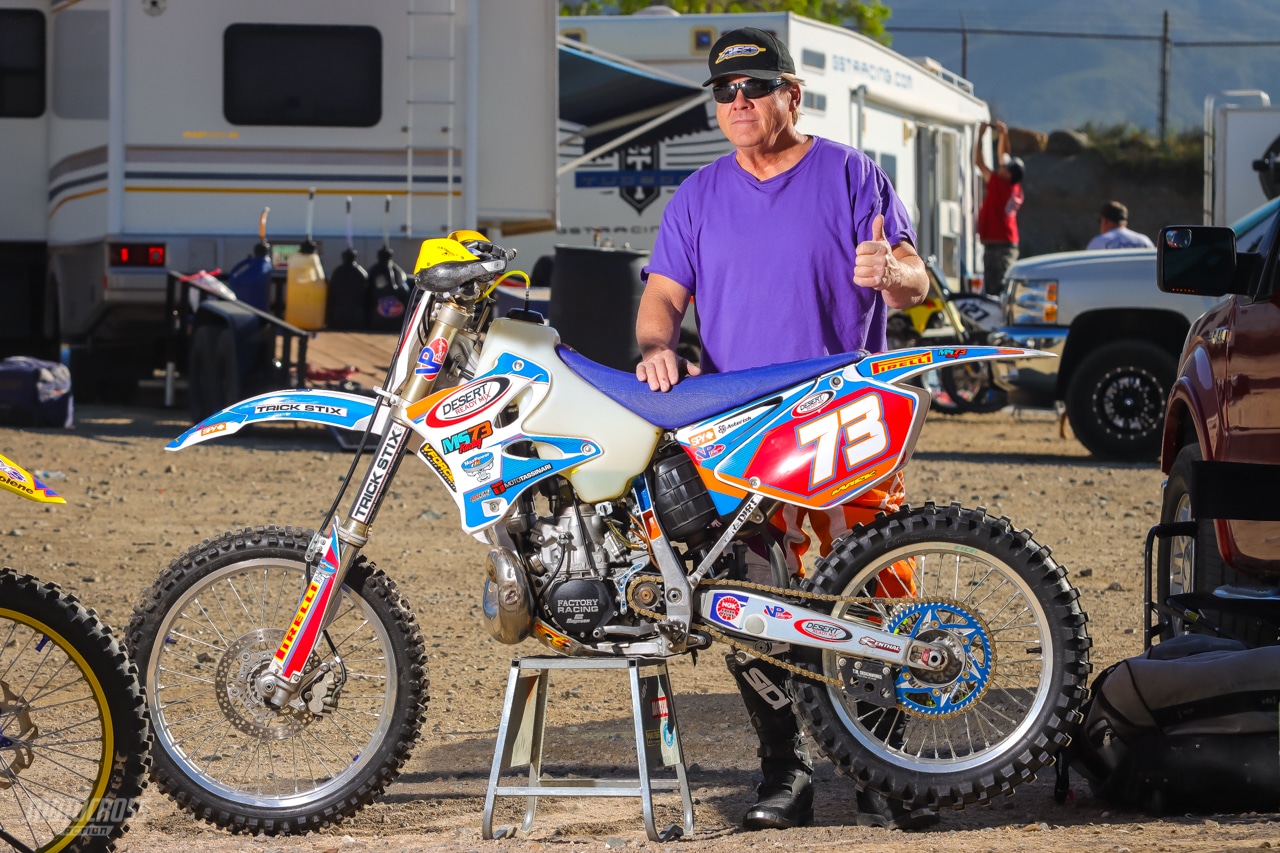 Two-strokes deserve a thumbs up.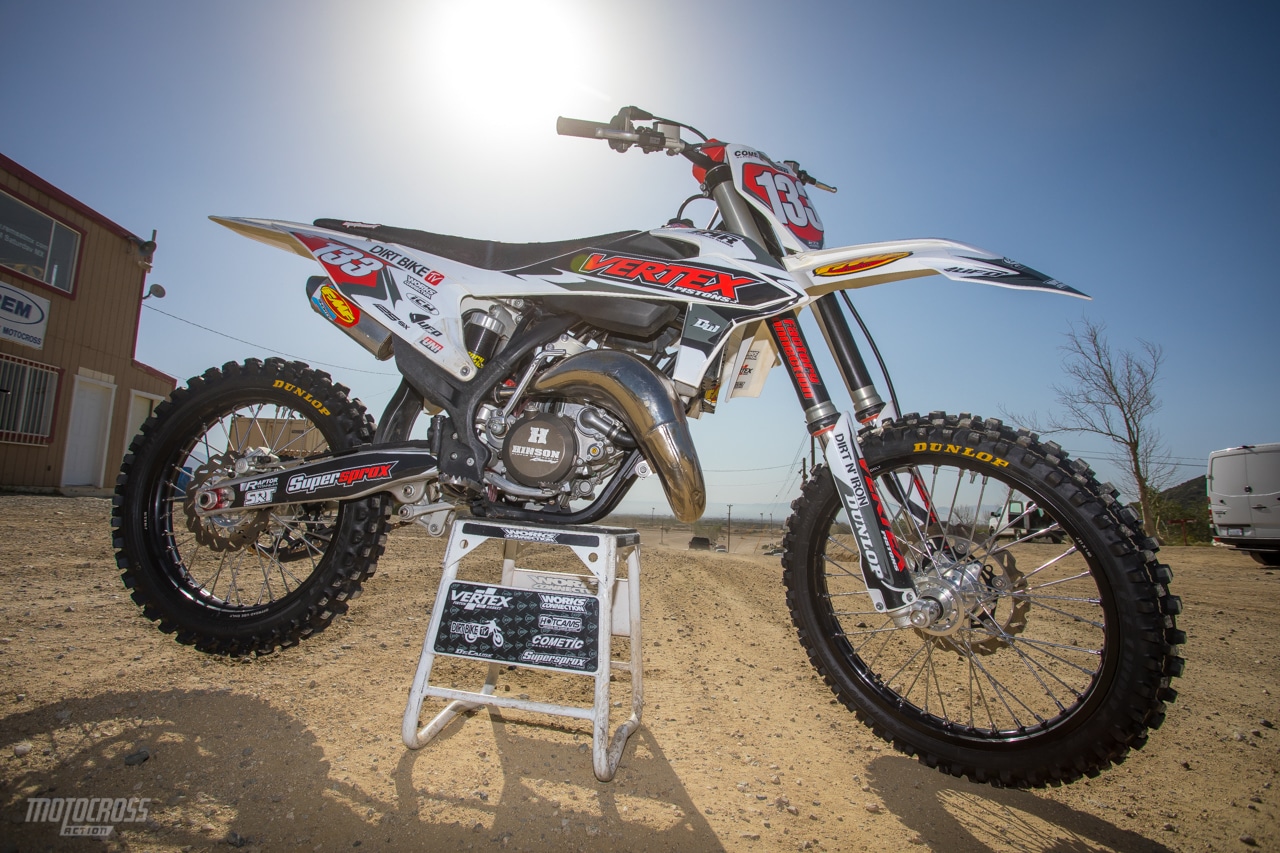 A Jay Clark built this white KTM 125SX. 
A mid-1990s CR125. 
An all-white Husky TC250. 
YZ 250 power with a Boyesen Supercooler.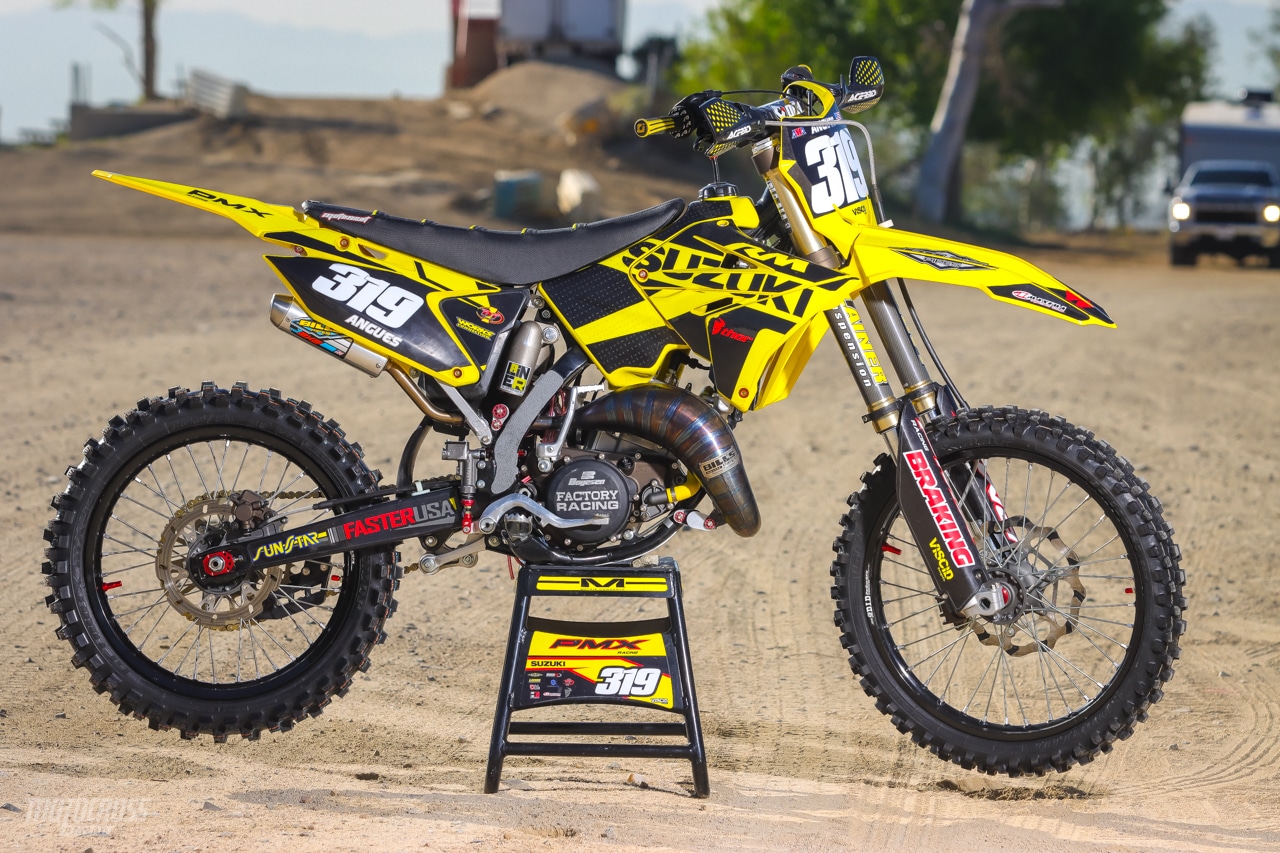 A Suzuki RM125. 
The Pro Circuit build 2021 KTM 150SX that will be raced by Josh Mosiman.