BEST IN THE PITS & PRESS DAY RIDING | 2021 INDIANAPOLIS SUPERCROSS 1

BEST IN THE PITS & PRESS DAY RIDING | 2021 INDIANAPOLIS SUPERCROSS
Round 4 of the 2021 Monster Energy Supercross season is finally here at the Lucas Oil stadium in Indianapolis, Indiana, and with the top-six 450SX riders only separated by 4-points, the red plate could once again shift hands. This Saturday marks the first of three races to be held in Indianapolis. Like the series did in Houston, the stars of Supercross will line up on Saturday, Tuesday and then Saturday again before heading to Orlando, Florida, on February 13th. During Friday's Press Day, the outside temperatures are in the 30-degree range and it's projected to reach a high of 38-degrees with snow on the forecast for Saturday's racing. Luckily, the Lucas Oil stadium has a roof to keep the elements out. Most of the tents for the factory teams were all buttoned up to keep warm on Friday's Press Day, but MXA's Brian Converse braved the cold anyways to get some photos of the Indianapolis pits and from the Press Day riding sessions with guys like Ken Roczen, Eli Tomac, Adam Cianciarulo and Jett Lawrence hitting the track.
Photos by Brian Converse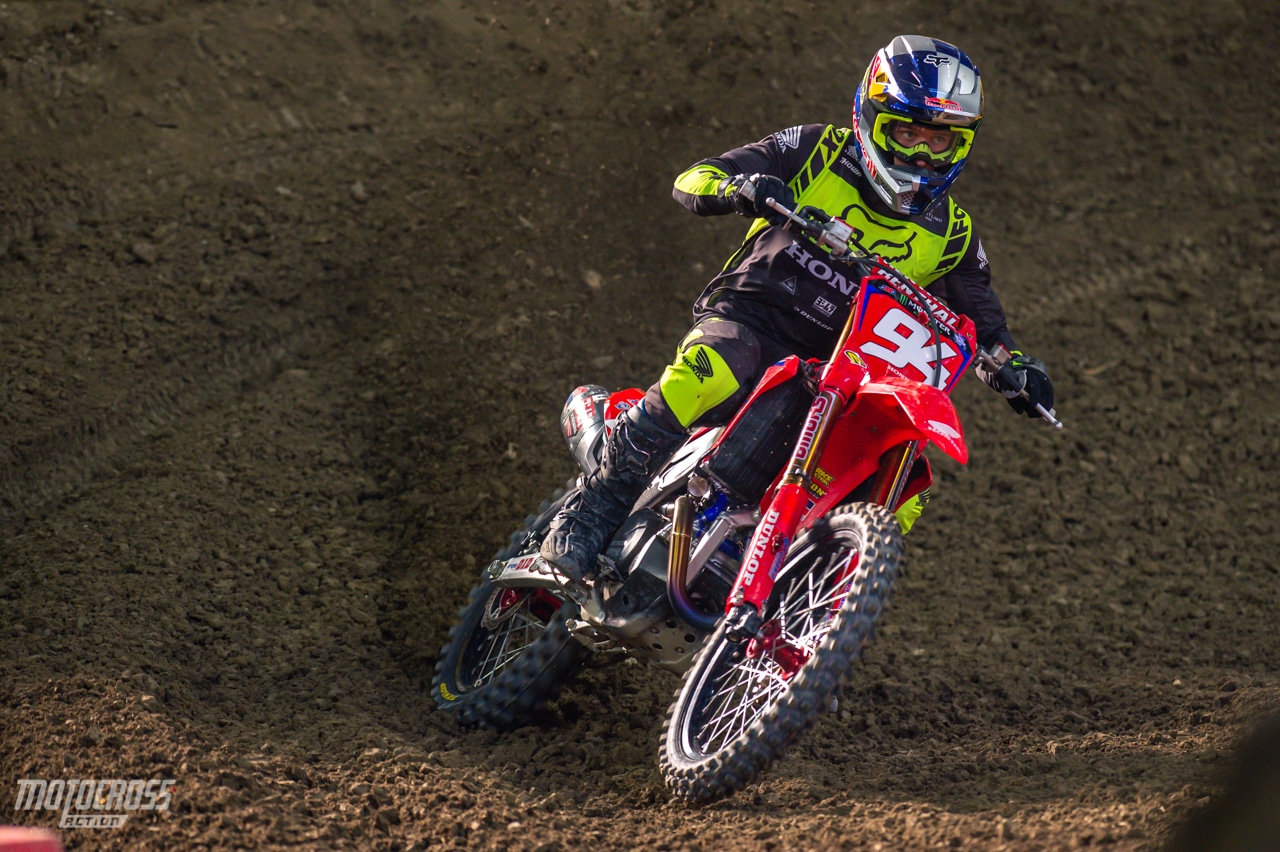 After Justin Barcia held the points lead for Round 2 and 3, Ken Roczen has now inherited the red plate. He has a 1-point lead over Justin Barcia and Cooper Webb who are tied for second.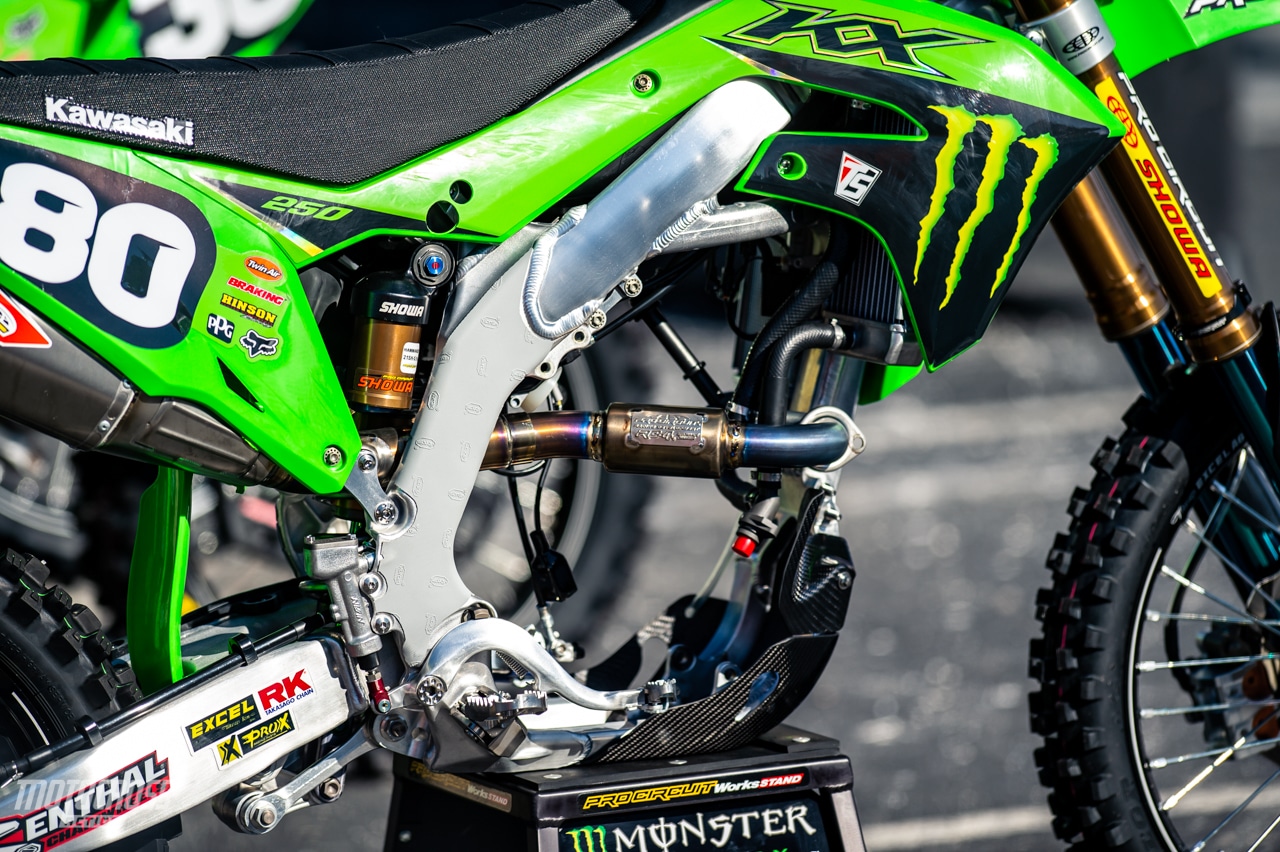 Jordon Smith's Pro Circuit Kawasaki KX250 chassis is missing something… Don't worry, Jordon isn't racing until February 20th when the 250 West division kicks off in Orlando, Florida. Wait, Orlando is West? Yep. When there's no Supercross racing any further West than Utah, East coast venues are forced to host races with the 'West coast' title. 
Eli Tomac and Adam Cianciarulo checking out the track before their Press Day sessions.
Eli Tomac struggled at the first Round in Houston and finished 13th. Then he bounced back to win at Round 2 and he finished 5th at Round 3. Surprisingly, with the inconsistencies of his competitors, Eli Tomac is only 6-points behind Ken Roczen in points.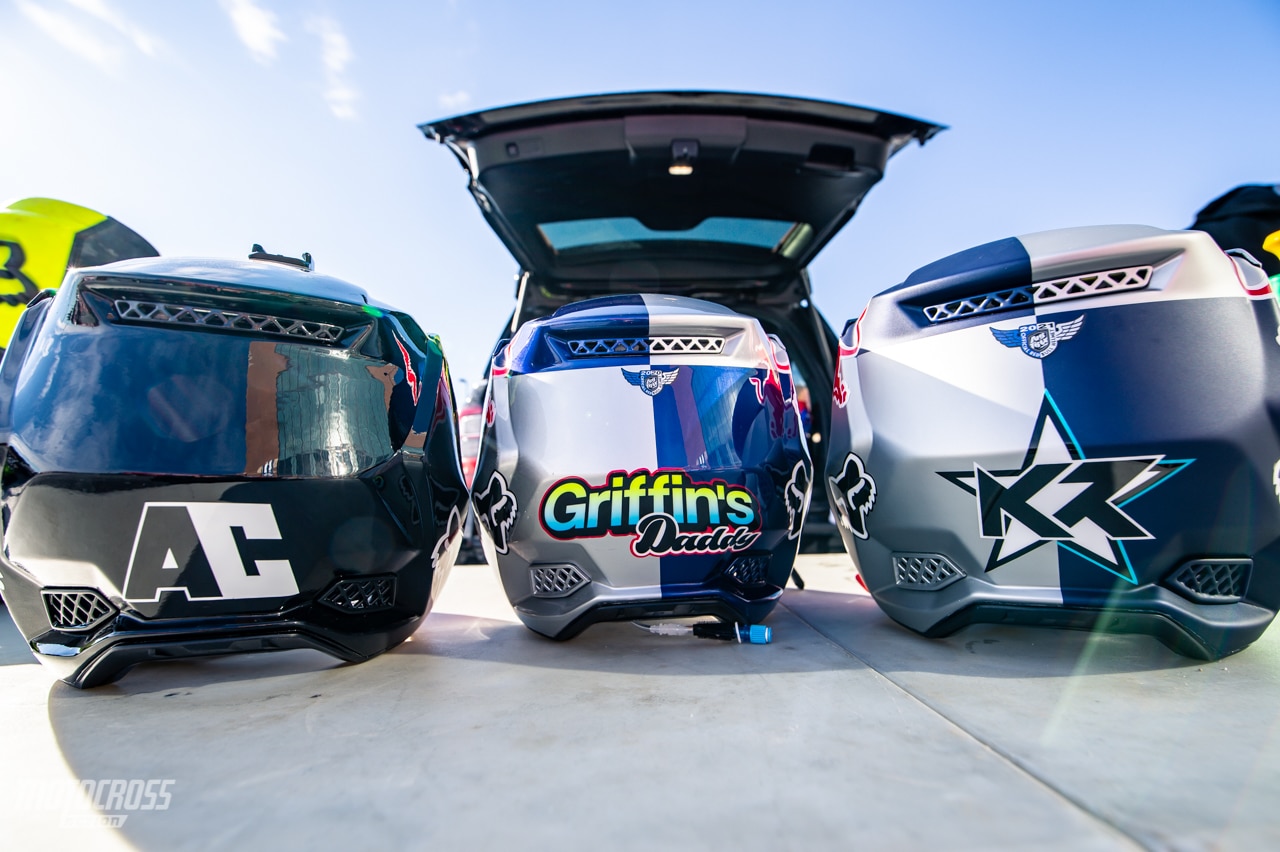 Adam Cianciarulo's Monster helmet next to Ken Roczen's two Red Bull helmets. 
Adam Cianciarulo is looking to pick up where he left off last Saturday, on the podium.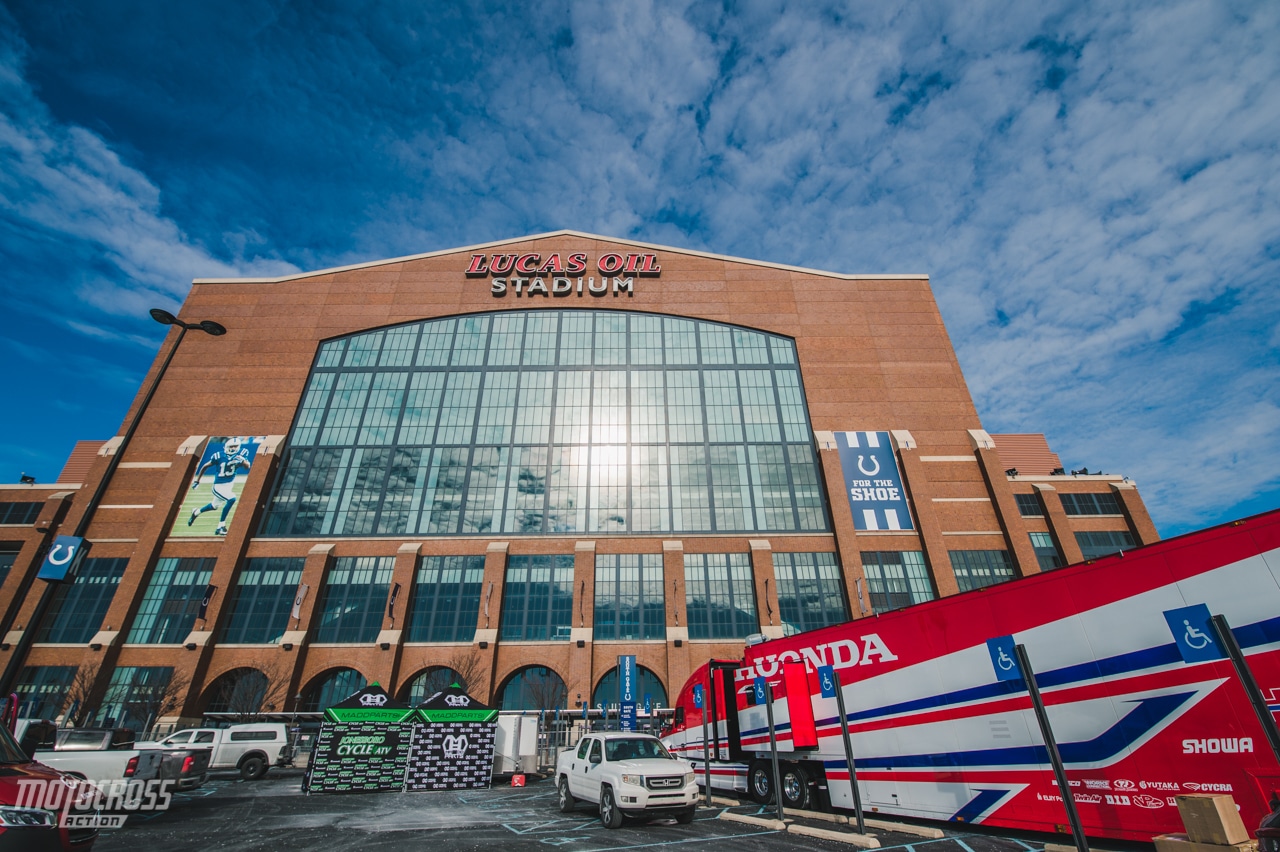 The Lucas Oil stadium is getting ready to host three Rounds of Supercross.
The riders preparing to hit the track for the first time in Indianapolis.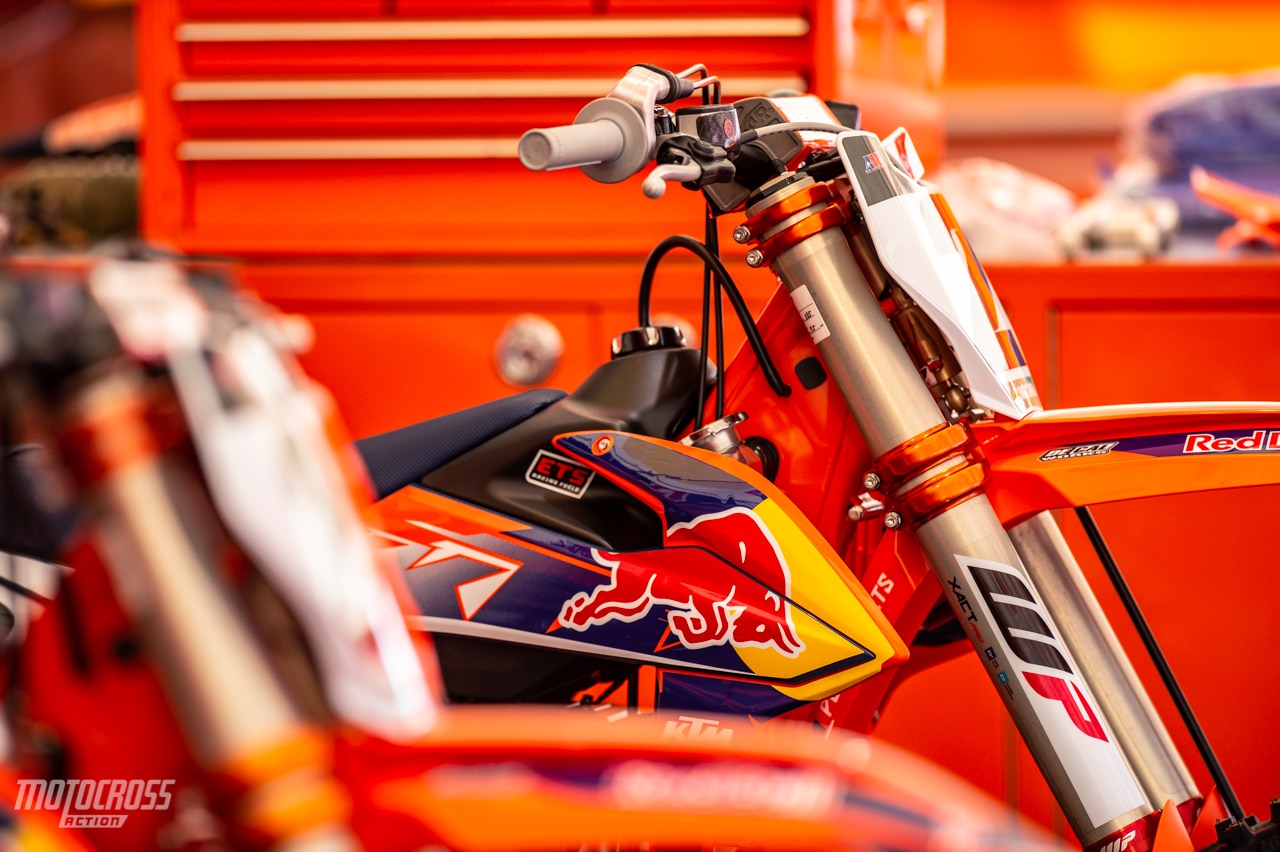 Cooper Webb's bike is ready to go racing, but Cooper himself wasn't riding during Friday's media session.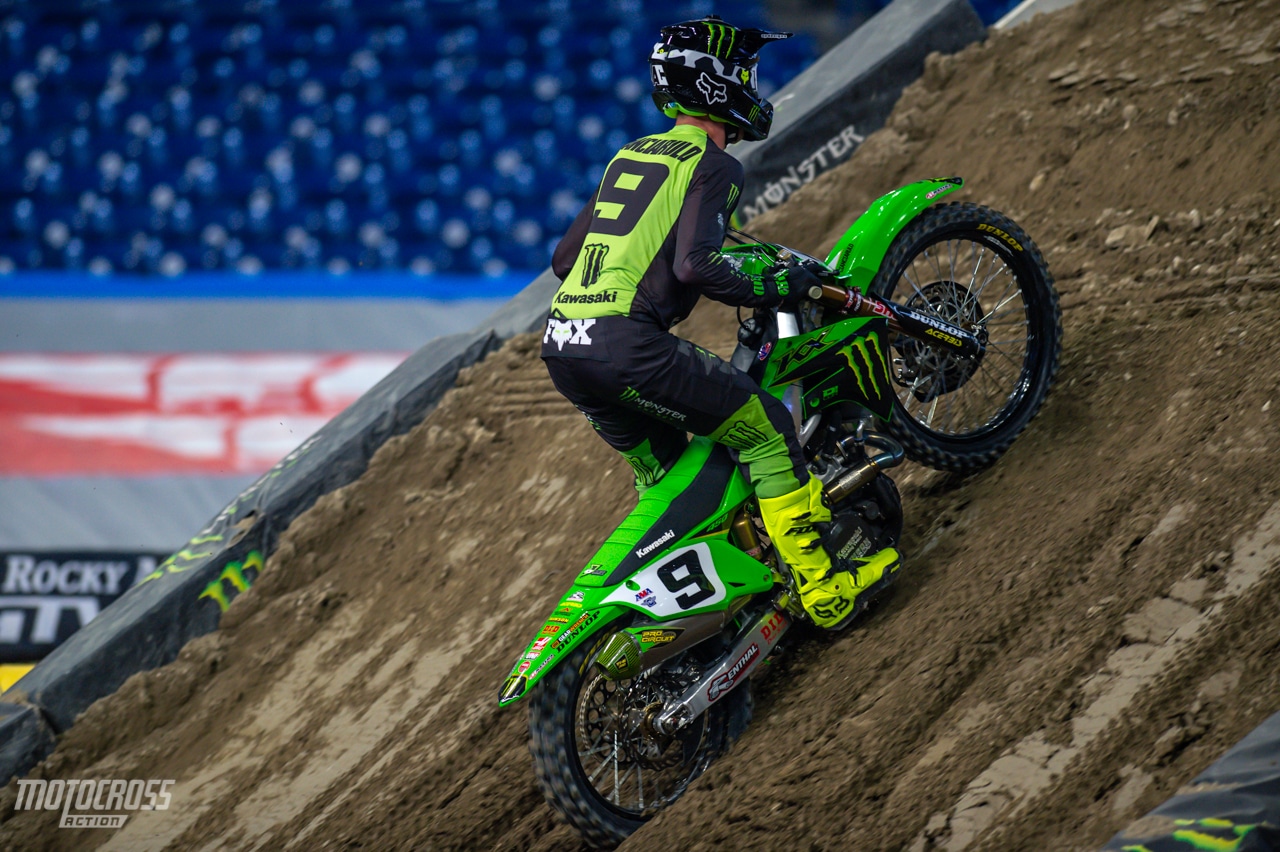 Ruts already developing on the lip of the over-under jump. 
Ken Roczen's 1-point lead would be a 7-point lead if he hadn't jumped on the Red Cross flag causing a 4-point violation at Houston #2 and if he wouldn't have gotten passed by Cooper Webb in the final lap of the Houston 3 Main Event when Dean Wilson (one-lap down) slowed him down.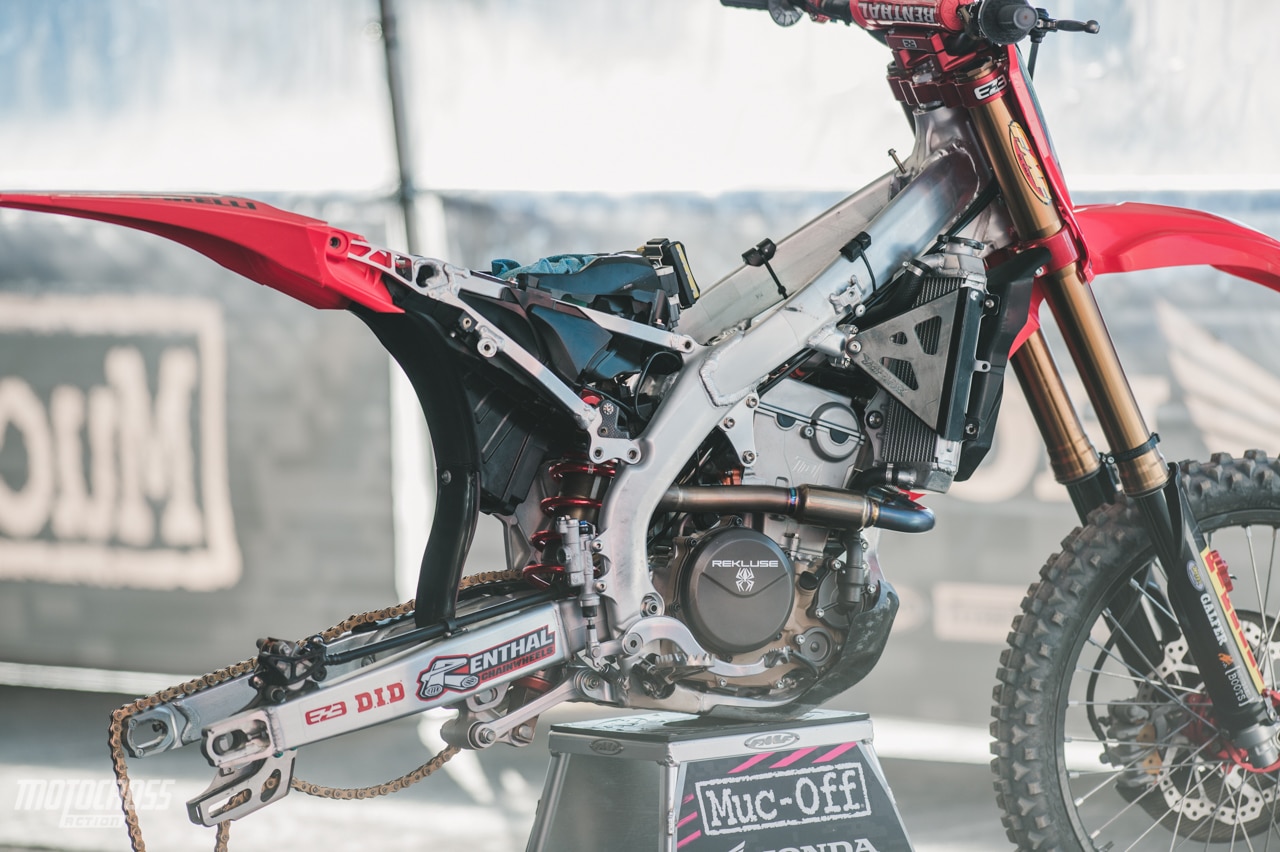 Underneath Mitchell Oldenburg's Muc-Off Honda.
Ken Roczen's poker face.

Jett Lawrence and his scooter.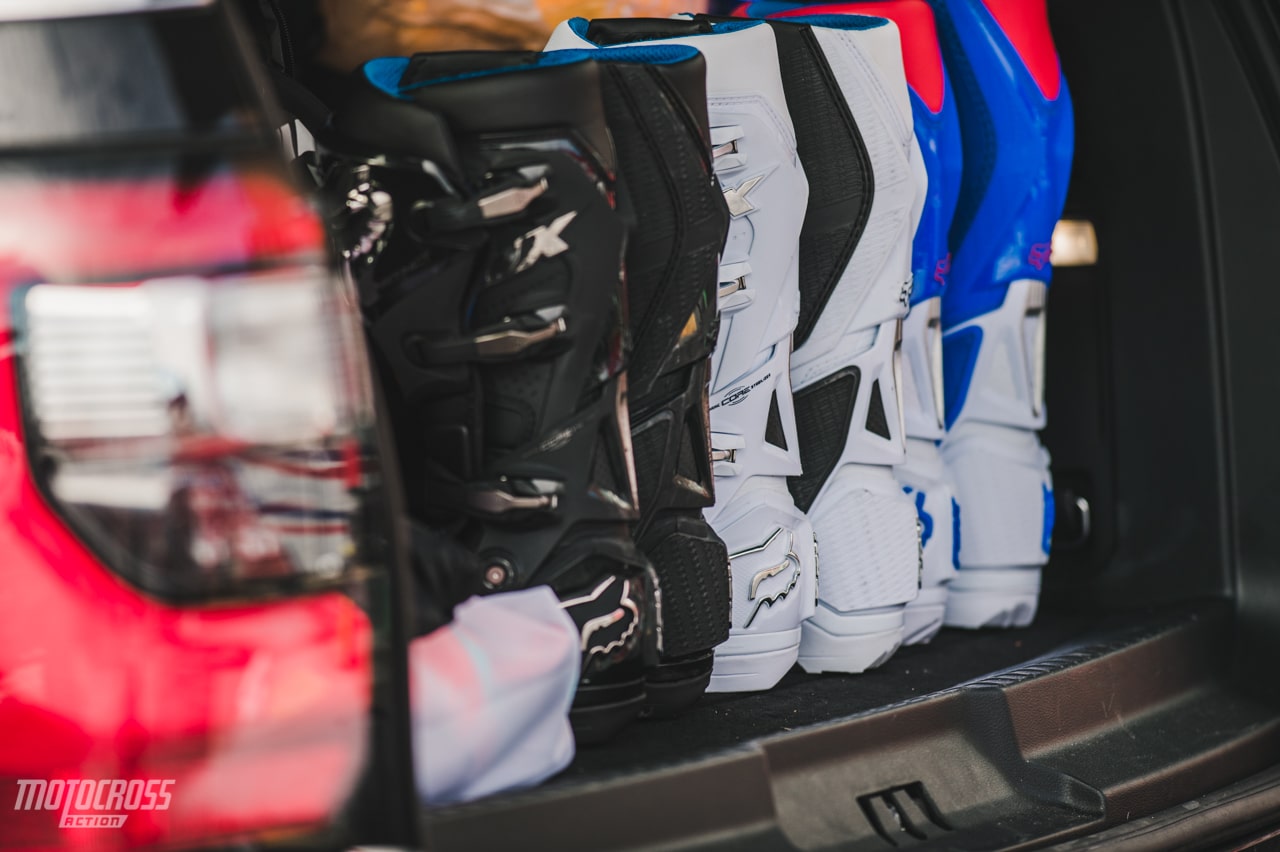 Lots of boots for the Pro Circuit team.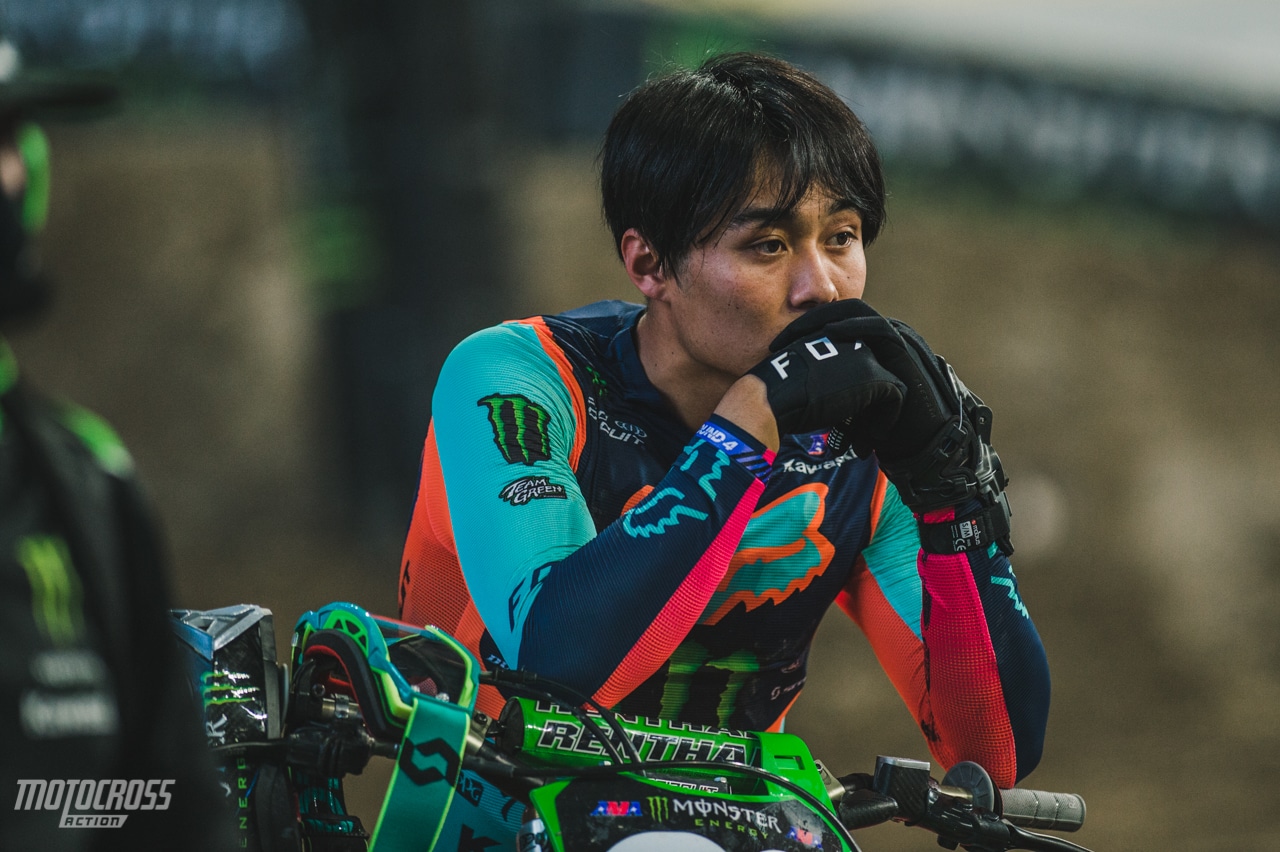 Pro Circuit Kawasaki's lone rider for the weekend, Jo Shimoda. With Austin Forkner injured, Jo will carry the Pro Circuit Kawasaki banner in the 250 East division this Saturday.

Like everyone else, the Red Bull KTM team was all buttoned up.
 This spot was perfect for photos. The sunlight came through the windows in the roof to light the riders up perfectly. A photographers dream.
Eli Tomac's version of a scooter.
Kenny Day used to work as an athlete manager at Alpinestars, now he's doing the same thing for Fox. Here he's prepping Adam Cianciarulo's gear for Saturday's race.
Justin Brayton talking with his mechanic, Brent Duffe.
Max Anstie's HEP Suzuki waiting for his return from injury.
Martin Davalos on his Tedder Racing KTM.
Justin Bogle's Rocky Mountain KTM.
Jett Lawrence riding the track in his head before the media session began.
Austin Forkner (38) will miss Saturday's race after his big practice crash last weekend.
A two-stroke? At Supercross? Sweet! This bike is on display at the Rock River trailer. 
How much money is on that cart?
Mitchell Oldenburg and his shiny Muc-Off Fly Racing helmet.
Ken Roczen getting sideways for the cameras during press day.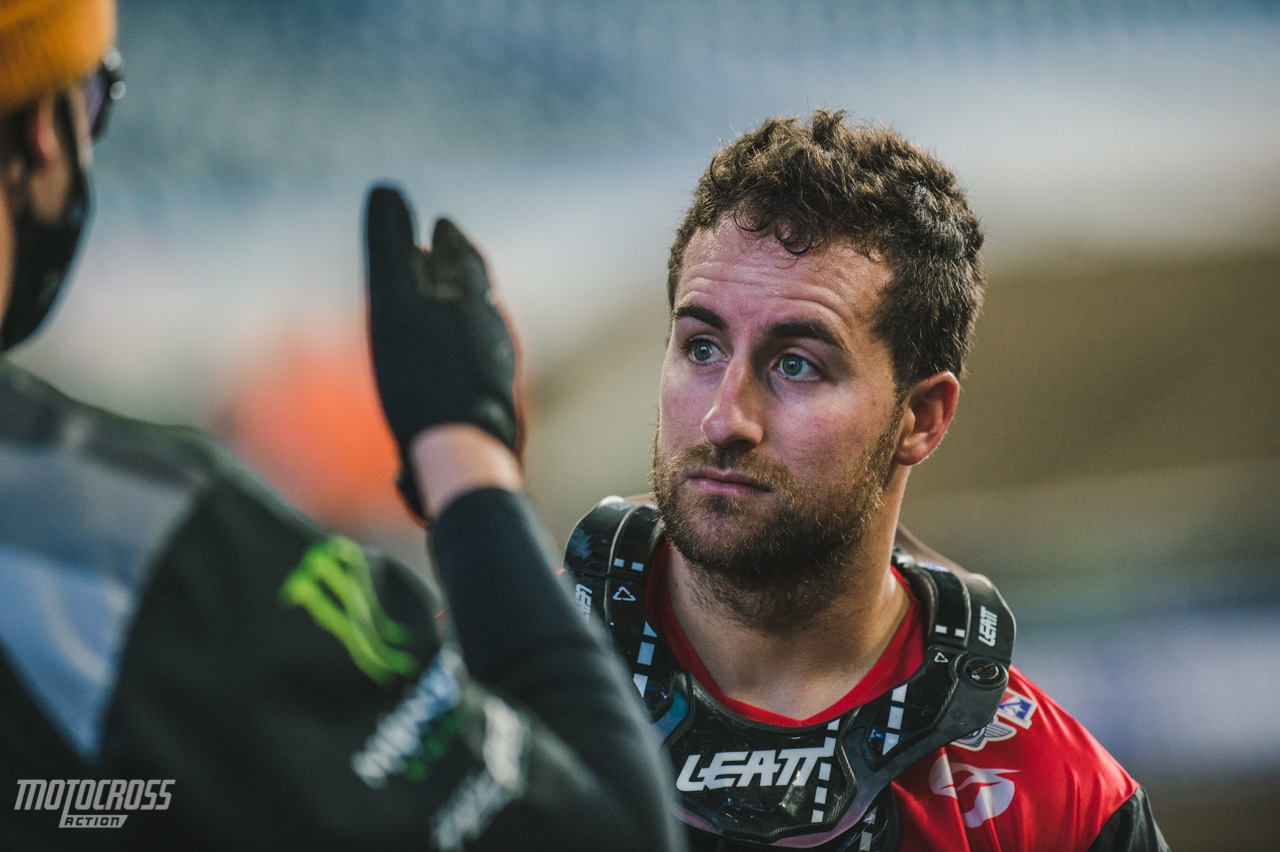 Martin Davalos' face when his mechanic is giving him riding advice. 
John Short on his BarX Suzuki RM-Z250.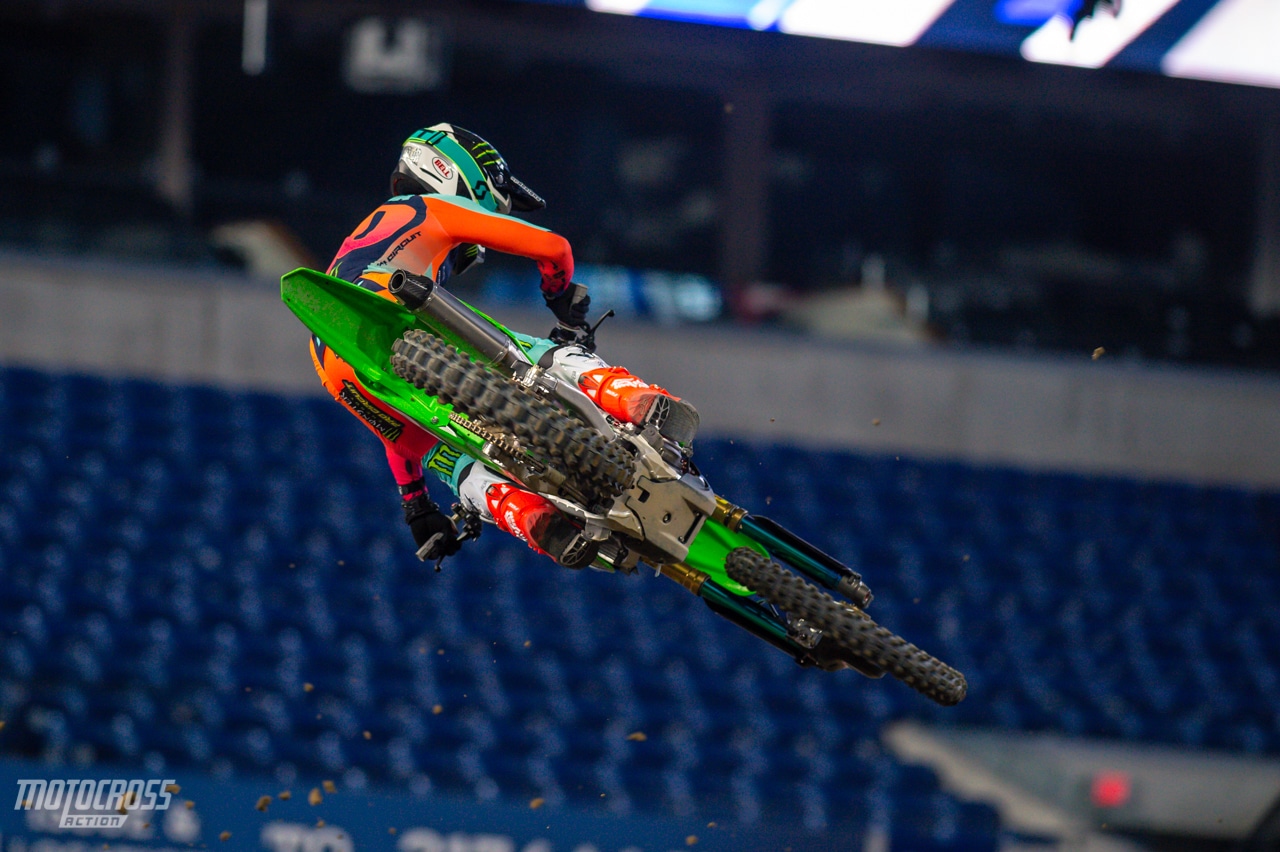 Jo Shimoda showing some style.
Team All-South KTM/Husqvarna.
Adam Cianciarulo is either excited or his goggle straps are tight.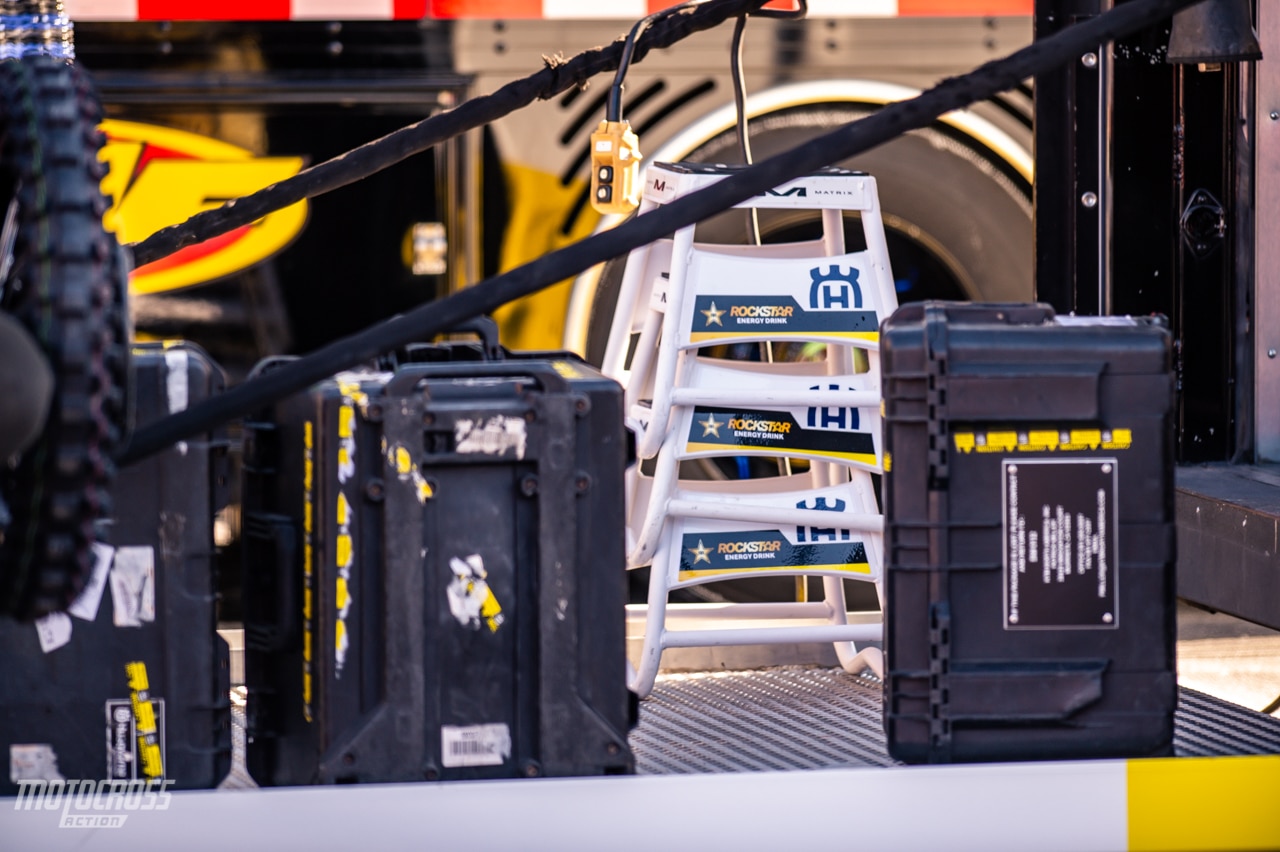 The Rockstar Husqvarna team unloading.
Jett Lawrence digging into an Indianapolis berm.