BEST OF JODY'S BOX: A REPUTATION FOR BEING DIFFICULT TO WORK WITH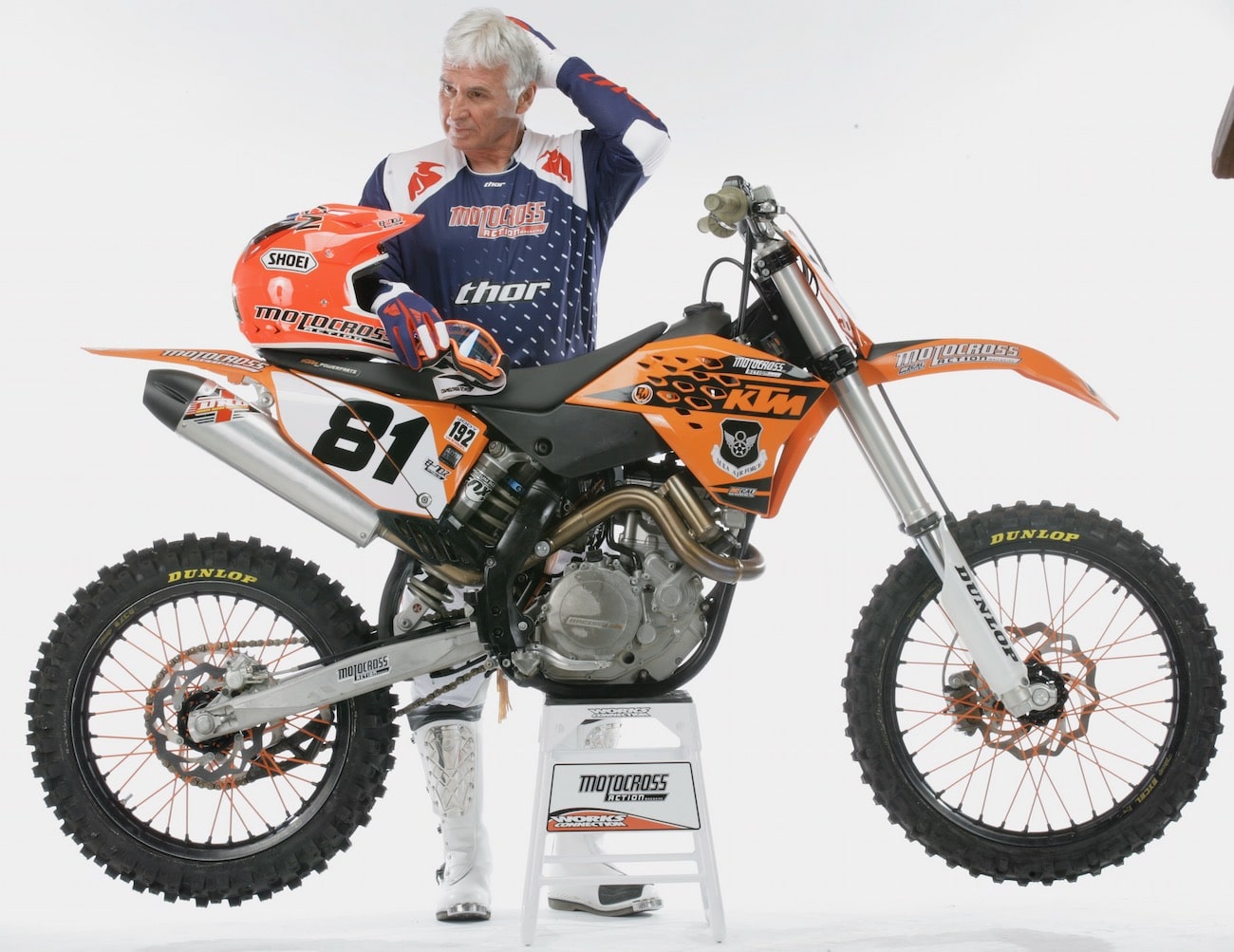 By Jody Weisel
Hello, Jody," said a voice on the other end of the line. "I'm Mona Friedman from Klumpman Films. We're making a blockbuster summer movie about motocross, and you were highly recommended for a part. I was wondering if I could have a lunch meeting with you today to discuss the project."
"Sorry," I said, "but I don't do consulting on motocross movies. As a matter of fact, I don't watch made-in-Hollywood motocross movies. If I never see another movie about motocross, it will be too soon. We are always made to look like hillbillies, Hell's Angels or psychopaths. Thanks, but no thanks."
"You don't understand," said Mona Friedman. "I am authorized to offer you $75,000 to play a supporting role in the movie."
"Well," I said, "I gotta eat lunch. I'll meet you at Spagos off Wilshire Boulevard at noon."
THEY SEALED THE DEAL WHEN THEY TOLD ME THAT THE SCREENWRITER FELT THAT NO ONE ELSE COULD DO THE PART JUSTICE. I SIGNED ON THE DOTTED LINE OVER DESSERT.
Okay, I sold out. I had done a couple episodes of the TV show "CHiPs" back in the 1980s, and that only paid $400. I felt justified selling out for $74,600 more. They sealed the deal when they told me that the screenwriter felt that no one else could do the part justice. I signed on the dotted line over dessert.
A couple of weeks later, the script arrived. My part was to play the bad guy in the dramatic final race for the Trans-Pacific Motocross Championship. The good guy, Billy Joe Dunkirk, was played by one of the Jonas Brothers. In the plot, the Jonas Brother (Nick, Joe or Kevin) had designed his own bike and, if he won the Trans-Pac, the Fujihito factory would buy it from him and he could marry his mousy librarian girlfriend, who when she removed her glasses instantly turned into Gal Gadot.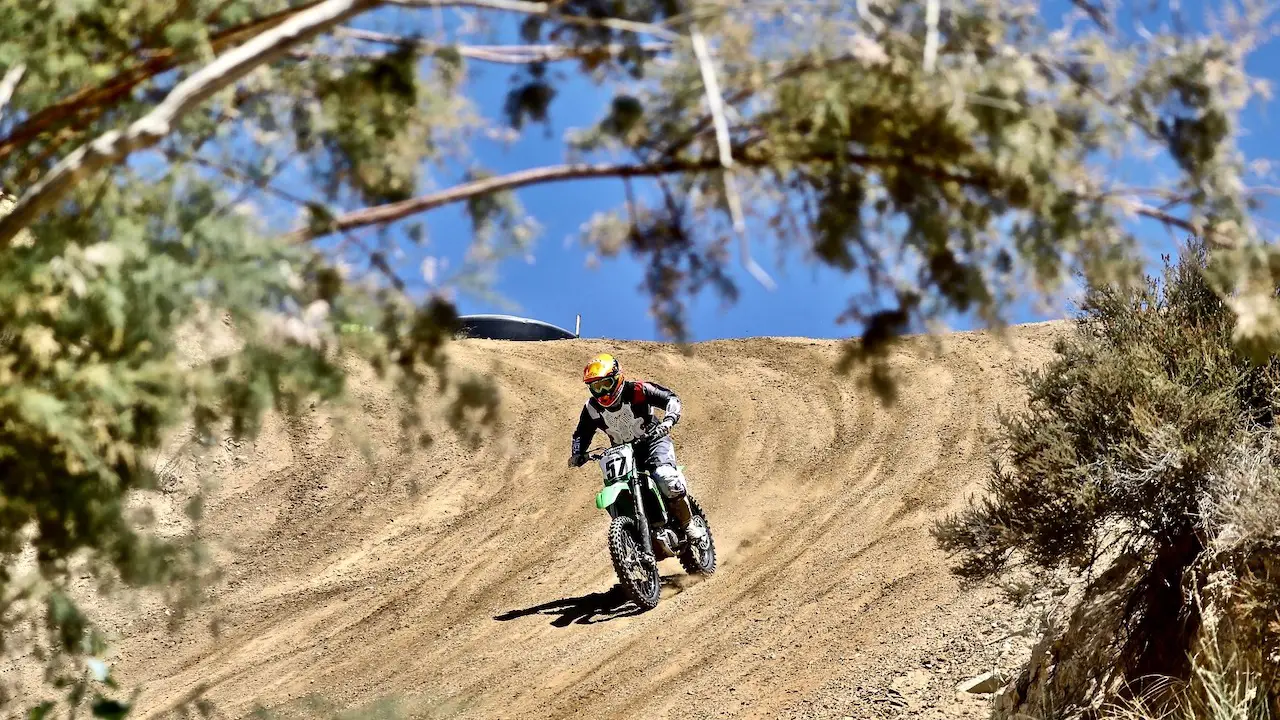 My big scenes came at the end of the movie during the "big race." Billy Joe and I were dueling for the lead. Somehow, he had caught up to me, even though I had poured sugar in his tank while the National Anthem was being played. Heading into the hairpin, I rammed him off the track and into a pond. He caught back up. I kicked his front wheel out from under him in the next turn. He caught back up. I reached over in mid-air and pulled his helmet down over his eyes, but he saved it by landing on a donkey cart (don't ask) and used it as a jump to catch back up. Over the big triple on the back straight, I cross-jumped him into the track fencing, which burst into flames. He caught back up. As we came into the final turn, three lappers collided into each other and blocked the track. Billy Joe laid his bike down to avoid injuring anyone, as I wheelied over Billy Joe's legs and cleared the pileup to get the checkered flag. Obviously, as in any motocross movie, there is a happy ending, as Mr. Fujihito gives Billy Joe a check for $14,000,000 for building a bike that can take that kind of abuse. Billy Joe and Gal Gadot rode off into the sunset.
I TOLD MONA FRIEDMAN, "I HATE TO GET A REPUTATION FOR BEING DIFFICULT TO WORK WITH, AS I KNOW FIRST-HAND WHAT THAT DID TO ERIK ESTRADA'S MOVIE CAREER, BUT I CAN'T DO THIS MOVIE.
After I read the final script, I told Mona Friedman, "I hate to get a reputation for being difficult to work with, as I know first-hand what that did to Erik Estrada's movie career, but I can't do this movie. When you hired me, you said that you wanted to make the first true-to-life Hollywood feature film about motocross. This isn't remotely accurate."
"Why don't I let you talk to the screenwriter?" replied Mona Friedman. "He says that this is a real-life depiction of motocross and is based on a true story."
"Okay, let me talk to the screenwriter. Who wrote this trash anyway?" I asked.
"His name is Jimmy Mac," she said.
Just then, I remembered that race from two years ago.