BEST OF JODY'S BOX: DON'T LET THE FUN OF RACING BE DILUTED BY VISIONS OF GRANDEUR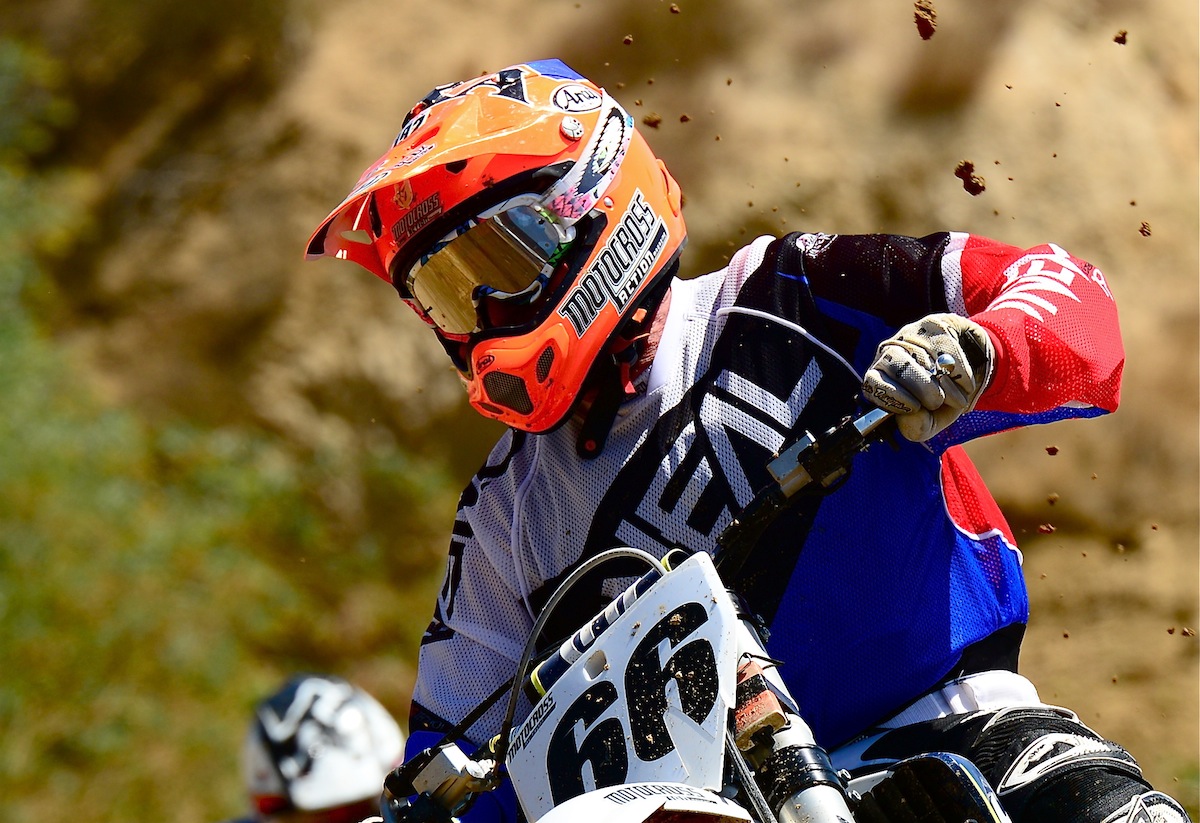 BY JODY  WEISEL
What I'm going to tell you is the most important advice you'll ever get in your motocross career. It has worked for me regardless of where I raced or who lined up against me. I have raced in America, Sweden, Finland, Austria, Mexico, Germany and a few places with names I can't pronounce. I started racing in 1968 and never quit. I've been lucky enough to make a living racing motorcycles. It's my job. Best of all, I got paid at every race I went to, whether I won or lost.
Over the years I've gotten riding advice from some of the greatest motocross racers of all time. I used to take it as a compliment when a factory rider would pull me aside and give me some tidbit of riding advice. I was deluded. People give you advice on how to ride because they feel sorry for you. For example:
"YOU DON'T HAVE TO RIDE SO DIRTY—ALTHOUGH IT'S FUN
TO WATCH," SAID ROGER DECOSTER.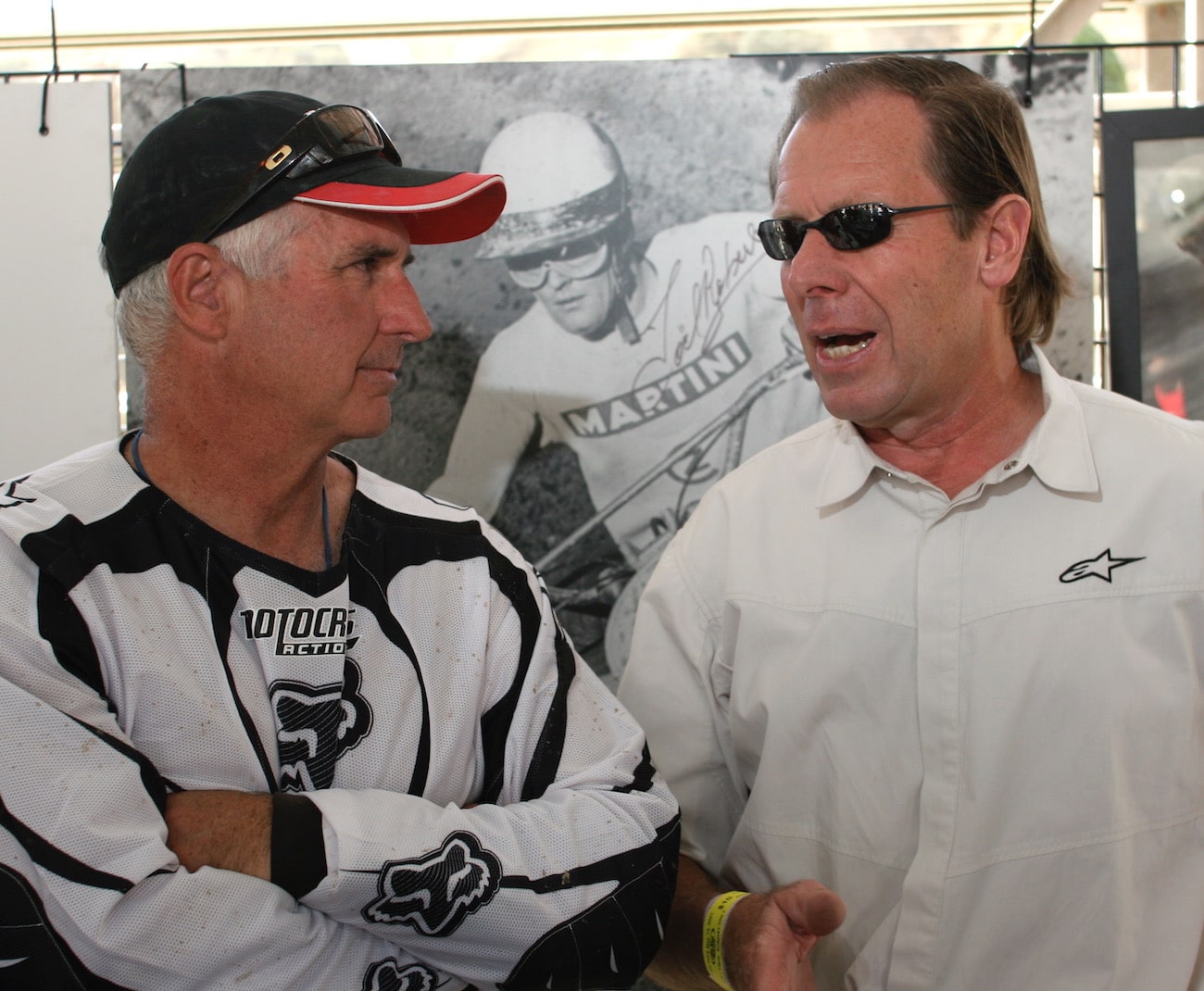 "You don't have to ride so dirty—although it's fun to watch," said Roger DeCoster. I'd like to see how funny he thought it was if I did it to him, but you gotta catch 'em to knock 'em down.
"If you went as fast into the corners as you do out of them, you'd be World Champion," said Tony D back in 1977. That's empty advice from a guy without a World Championship to his credit—just three measly AMA 250 National Championships.
"The way you block other riders, you could be a World Champion if you could get the holeshot," said four-time AMA 250 National Champion Gary Jones. I get tired of a bunch of guys without World Championships telling me how to become one.
"If you're gonna turn it on," said Lance Moorewood, "turn it on all the way." He was nowhere to be found when I needed advice on how to get snow-fence splinters out of my leathers.
"Over springs sit stand," said Pierre Karsmakers back in '73. I still haven't figured it out. I asked Gerrit Wolsink, who was also from Holland, what it meant, and he told me he didn't speak English well enough to translate.
"Drag the brakes in the whoops to help preload the suspension," said Mike Bell as we walked a track somewhere in the Midwest. How was I supposed to know he meant the rear brake?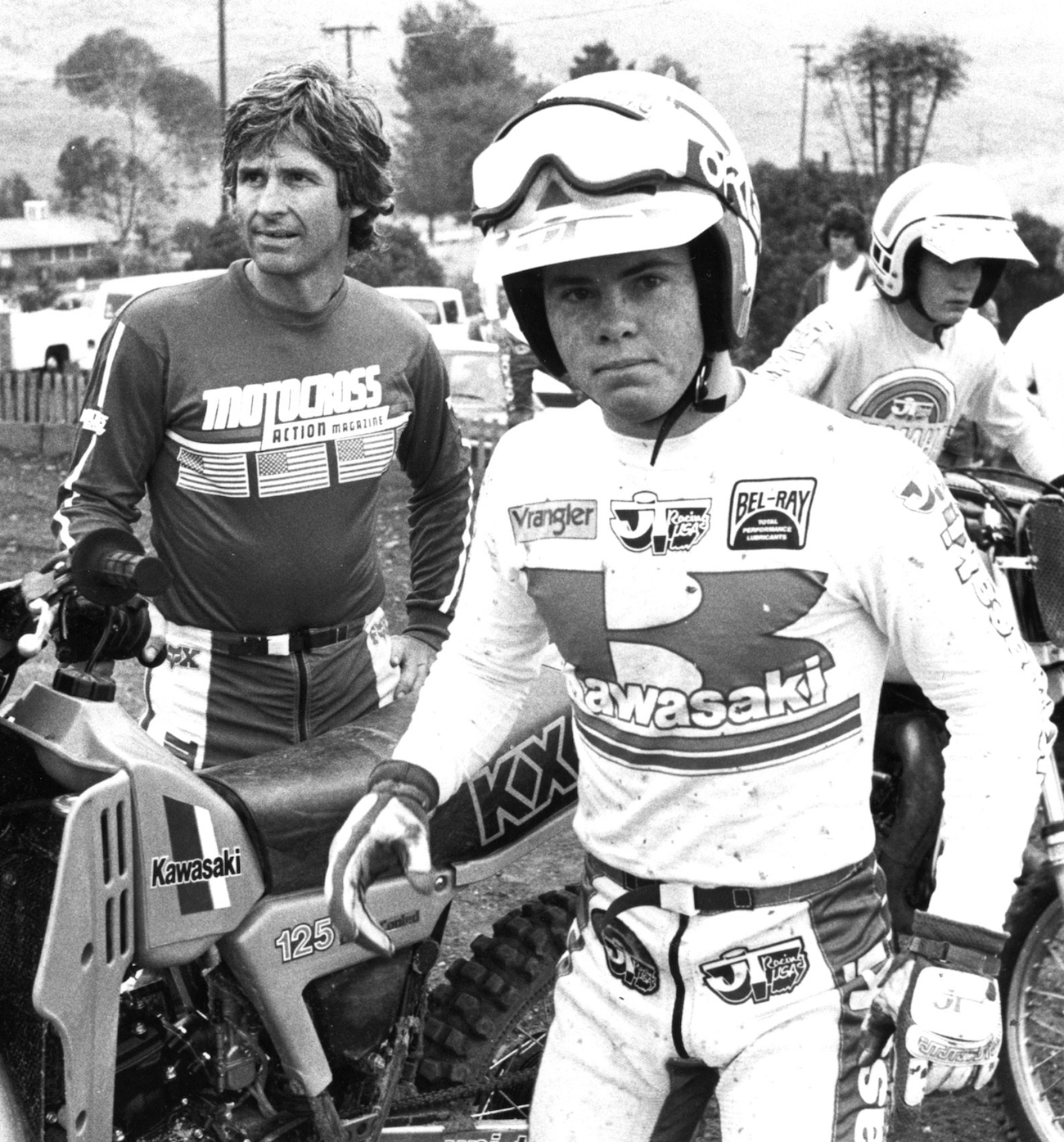 "Grip the tank with your knees," advised Jeff Ward. It was good advice, but he got a little mad when I told him, "At least my knees are high enough to hit the gas tank."
All of these guys were helpful in my career—mostly by making me realize that I'd make more money as a test rider than as a professional racer. It's always good to get advice from guys who know the ropes, and if you are ready, I will give you sage advice that will change your motocross career for the better. This is it!
"THE ONLY REAL DIFFERENCE BETWEEN THE RACES I'VE WON AND
THE RACES I LOST ARE GAUDY PIECES OF GOLD-FLAKED
PLASTIC OUT IN THE GARAGE."
Don't take the short view of racing. If you don't win today's race, don't worry; it's only preparation for the next one. I've raced endless motocross events, and each race was the most important thing in the world; however, when it was over, win or lose, it meant almost nothing. I was already looking ahead to next week. By taking the long view of life, minor inconveniences, like getting 15th last Sunday, are just progressive steps in the big picture. Don't get me wrong; I want to win, but the only real difference between the races I've won and the races I lost are gaudy pieces of gold-flaked plastic out in the garage. I've loved every minute of my racing career. Even as I cartwheeled down Mt. Saint Helen on the way to a broken arm last year, I said to myself, "This is gonna be epic."
So, don't take the short view of motocross. Don't let the fun of racing be diluted by visions of grandeur. Instead, remember this about motocross: "On any given Sunday, small bands of men meet on remote fields to engage in an activity that has no known social significance, that only a handful of people on the planet have heard of and in front of a smattering of spectators who aren't really watching." It is the total meaninglessness of motocross that makes it so much fun!
YOU CAN READ "JODY'S BOX" COLUMNS IN EVERY ISSUE OF MOTOCROSS ACTION MAGAZINE. PICK UP THE LATEST ISSUE TODAY…OR BETTER YET SUBSCRIBE BY CLICKING ON THE SUBSCRIPTION BOX BELOW.