BEST OF JODY'S BOX: "IF YOU BUILD IT, THEY WILL COME"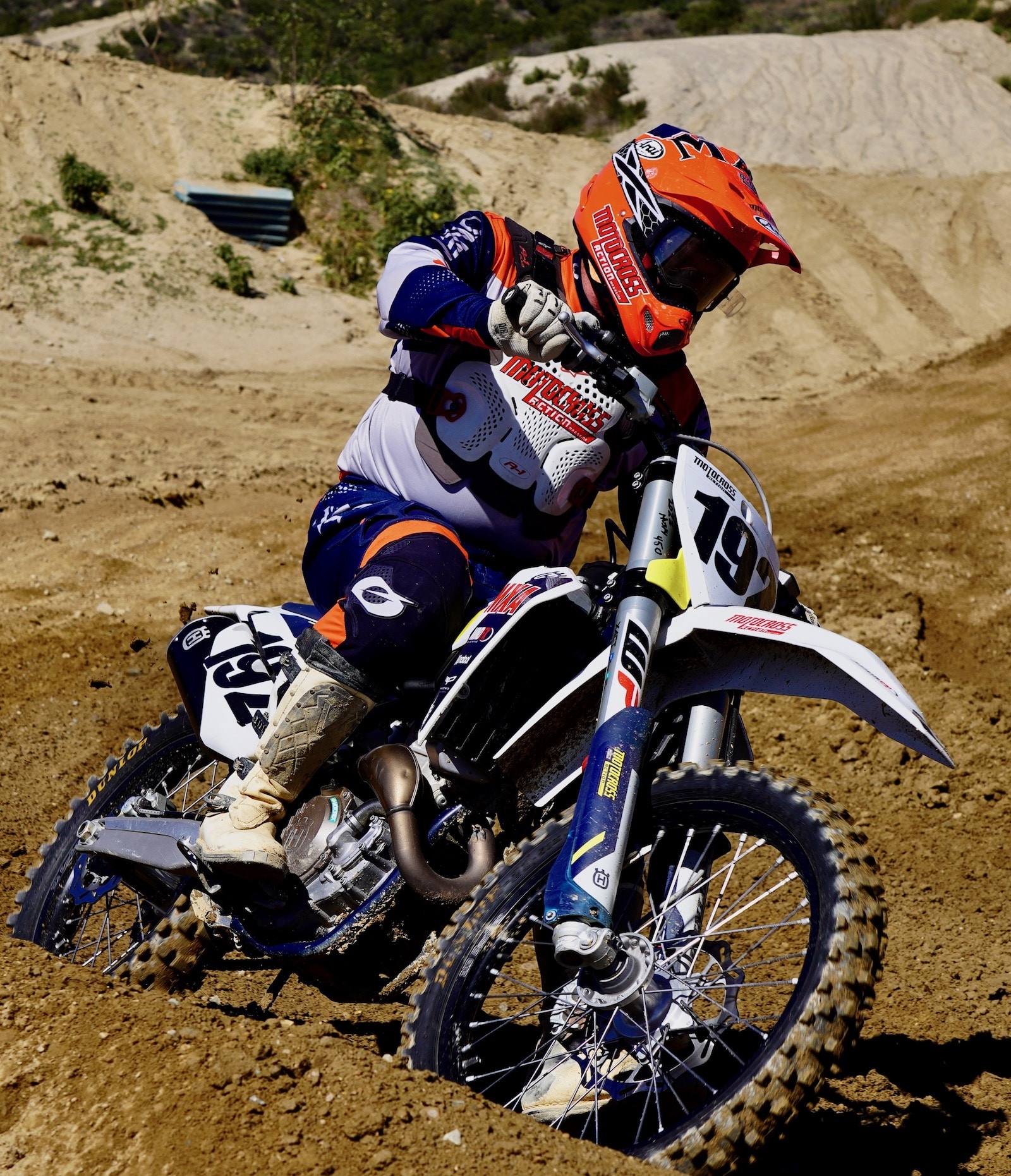 By Jody Weisel

"Win on Sunday, sell on Monday" is a crock. The theory behind manufacturers getting involved in motorsport was once the high tide mark of motorcycle marketing, but in this day and age only a fool buys his machine based on what Eli Tomac, Dylan Ferrandis, Cooper Webb, Malcolm Stewart or Ken Roczen race.
One of the main reasons that "Win on Sunday, sell on Monday" doesn't work anymore is that the modern motocross racer is a lot more sophisticated that he was 50 years ago. Compared to his 1970's counterpart, he is not naive enough to believe that what the stars ride has anything to do with what the best bike is. Under the look-alike plastic shrouds, a factory race bike bears very little resemblance to what's on the showroom floor. The frame has been rewelded, the wheels are magnesium, the crankshaft has been replaced, the gearbox doesn't have the same ratios, the cylinder head only started life as the stock casting (it didn't stay that way), the suspension is a $20,000 one-offs, the tires are made from pencil eraser rubber, the brakes are three steps up the ladder from production, every bolt is titanium, the electronics NASA-certified and the bike is ten pounds lighter than the stock machine.
Additionally, professional racers have historically been bad salesmen. Take Ricky Carmichael as an example. Team Kawasaki manager Bruce Stjernstrom once said that if Ricky had stay at Kawasaki one year longer, they probably "would have gone out of business." It was a tongue-in-cheek reference to the fact that even though Ricky was winning every Championship in sight, Kawasaki's KX sales were plummeting. When Carmichael went to Team Honda and won every title on a Honda CR250, sales for that model dropped by approximately half. Ricky switched to the CRF450 four-stroke and sales stayed flat.
Heeding the call of an even bigger paycheck, Ricky moved over to Team Suzuki and raced an RM250. Guess what? Suzuki didn't sell a single additional RM250 with Ricky in the saddle. Sadly, when Ricky switched to the RM-Z450 four-stroke sales never got revved up…largely due to Suzuki mechanical glitches and marketing faux pas. It was calculated that $3000 of the price of every RM-Z450 sold went to pay Carmichael's salary and bonuses.
LET'S NOT BLAME RICKY, BUT THE CONCLUSION IS UNDENIABLE. IF WINNING RACES SELLS MOTORCYCLES, THEN WE WOULD HAVE ALL BEEN RIDING WHATEVER RICKY RODE FROM 1997 TO 2007. WE WEREN'T.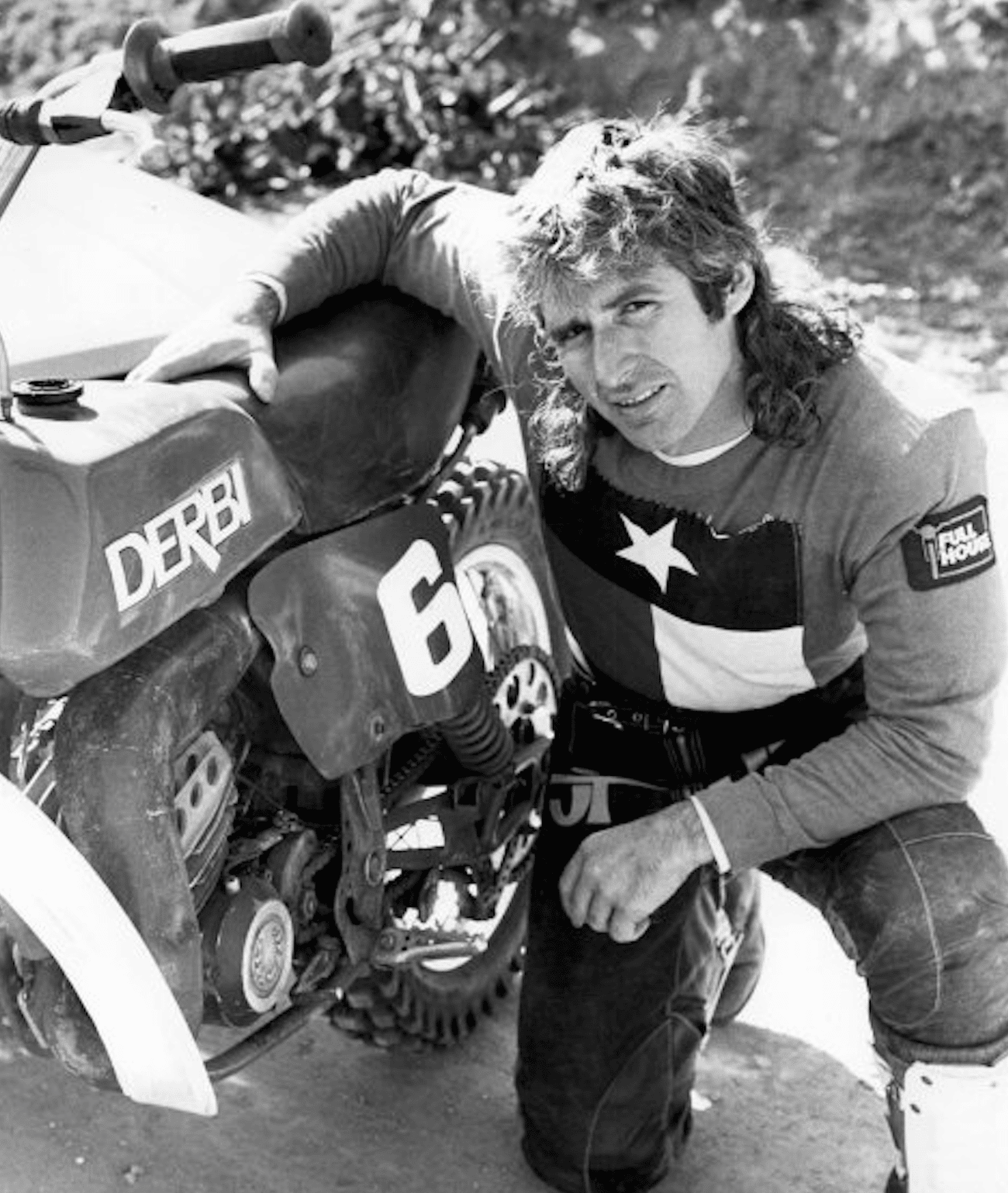 But let's not blame Ricky. It is possible that Kawasaki, Honda and Suzuki would have slipped further without him…but the conclusion is undeniable. If winning races sells motorcycles, then we would have all been riding whatever Ricky rode from 1997 to 2007. We weren't.
It doesn't work that way. The new mantra of motorcycle marketing is that "product in king." Or maybe it should be "If you build it they will come." The best selling motocross bikes in America are rarely tied to the winningest bikes in America. In truth, the best bikes are the best selling bikes.
Look at KTM. Their motocross racing success over their decades of racing in the USA has been dismal (and you can forget about their dominance in Europe because Americans don't care one iota about MXGP motocross), yet the Austrians got on a roll back in 2010. For the first time ever, KTM starting winning MXA 450 Shootouts, and boatloads of 450 comparison tests. Suddenly, like magic, KTM's stock rose. Orange bikes began appearing at motocross races in larger numbers, consumers waited with baited breath to catch a glimpse of the Factory Editions (and, paradoxically, no one was holding their breath to see the YZ450F, CRF450, KX450F or RM-Z450).
Could KTM's sudden rise in consumer demand be related to the exploits of 2010 factory rider Tommy Searle? Nope! Tommy didn't have any exploits in America. The actual reason for KTM's new found acceptance is that they were leading the way in horsepower, handling, brakes, clutch and starting prowess. Product is king!
HONDA LAST WON THE AMA SUPERCROSS CHAMPIONSHIP IN 2003, BUT YOU STILL SEE RACERS LINING UP ON HONDAS EVERY WEEKEND.
Does that mean that professional racing has no place in the marketing of motocross bikes. Heavens to Murgatroyd no! When a company is selling racing vehicles, be they Porsches or KTMs, it is important that the manufacturer race their product at the highest level. They have a fiduciary responsibility to showcase their machinery at the pinnacle of the sport—what doesn't matter is whether they win or not. For example, Honda last won the AMA Supercross Championship in 2003, and they have been winless in the AMA 450 National Motocross Championship since Ricky Carmichael left them for Suzuki back in 2005. But you still see racers lining up on Hondas every weekend.
Professional Racinghas its place at the manufacturer level—a factory race team signals the intent, dedication, passion and drive of a company. But, it doesn't sell motorcycles; it sells the company image; beckons the consumers to join them; and, if they have the right mix of riders, promotion and marketing, it hypes the lifestyle of riding a particular brand. Of course, the wrong mix can do the opposite.
I've spent my whole life racing motorcycles. I started in 1968 and have raced virtually every weekend of my life since, but I have never chosen my race bike based on the exploits of any superstar. Why not? I know that Champions are a special breed and, most of all, I know that they transcend the bike they are paid to ride. I, on the other hand, need all the help I can get from my machine.
Answer this: If Ken Roczen wins the 2023 AMA Supercross Championship on a Suzuki RM-Z450, are you going to buy one?