BEST OF JODY'S BOX: I'VE MET A LOT OF FAMOUS PEOPLE & MANY WHO THOUGHT THEY WERE FAMOUS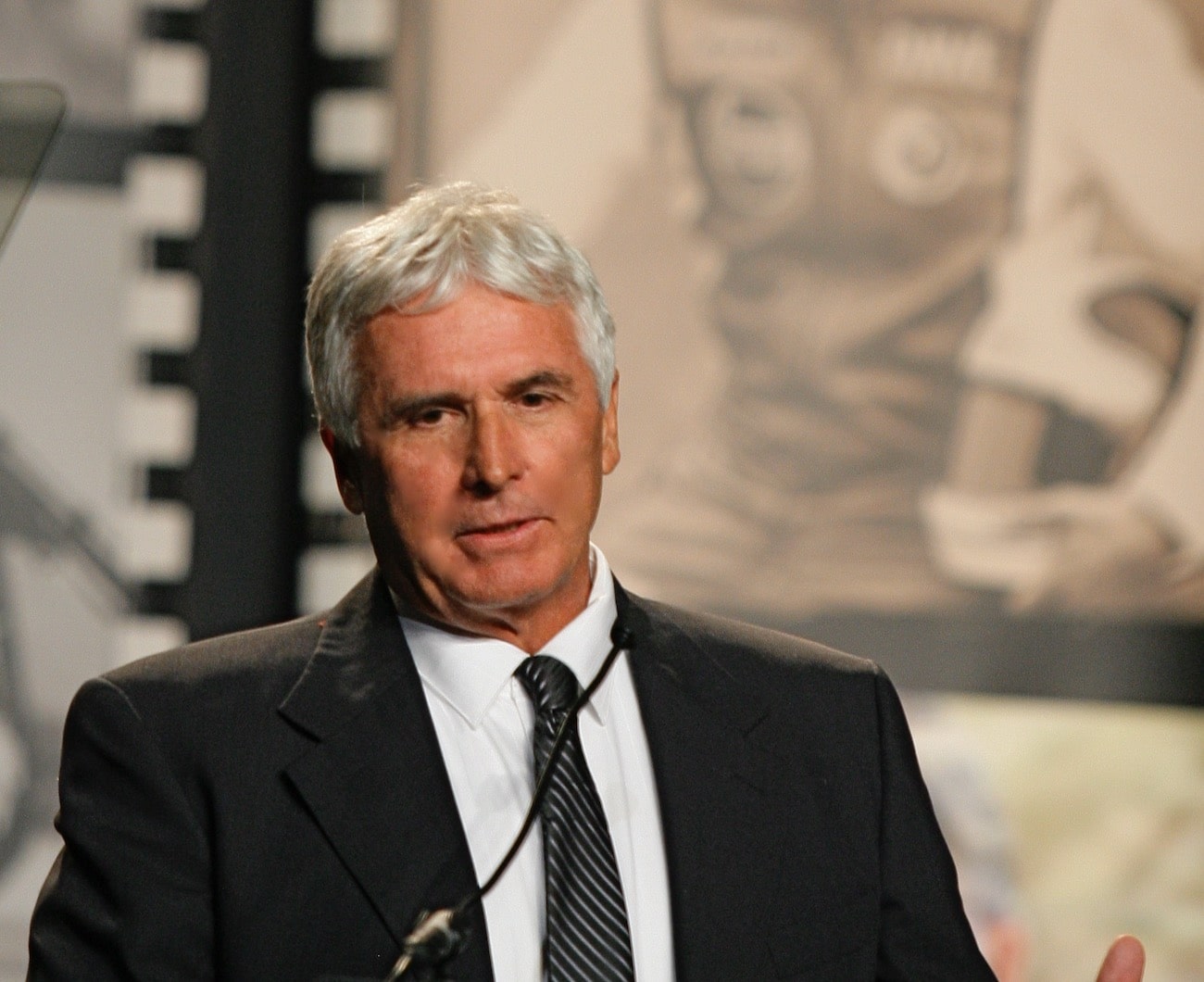 By Jody Weisel
I've met a lot of famous people in my life and many many more who thought they were famous. It is understandable that motorcycle racers aspire to be famous. After all, they have the credentials; they engage is a risky sport, dress in a brightly colored super hero costume and perform in front of audience of fanboys, manfriends and hero worshippers.
Motocross stars are self explanatory. They can do something—maybe only one thing—better than 99.99 percent of the population. We all aspire to be "The Fastest Man on the Planet" and thus we feel that the man who earns that approbation deserves our love. What makes sports stars worthy of adulation is that they can do what most mortal men can't. They live on the edge of what the rest of us cringe away from. There is a brotherhood among those who go to the starting line on Sunday—regardless of the talent gap.
IT IS STRANGE WHAT WE ADMIRE. SLAM DUNKING, HITTING HIGH NOTES, PERFECT CHEEK BONES, WEALTH, AMPLE ENDOWMENTS AND A MINION OF DEVOTEES ALL CATCH OUR ATTENTION.
It is strange what we admire. Slam dunking, hitting high notes, perfect cheek bones, wealth, ample endowments and a minion of devotees all catch our attention. But actors, singers, entrepreneurs, internet moguls and sports stars are not heroes. A glance through the newspapers will reveal that sports stars aren't heroic in the least. The worst of them take performance enhancing drugs, engage in domestic violence, drive drunk and, on occasion, kill someone. The best of them, do nothing truly heroic. They don't rush into burning buildings to save babies, crawl through sniper fire to pull a buddy to safety or dedicate their lives to helping the weak, poor or underprivileged. At their very finest they lead normal lives, are polite to little old ladies, come to a complete stop when they see a stop sign and pay their taxes. All good, but hardly heroic.
But, you say, "they take daring risks when they are racing their motorcycles." That may be true, but when you are good at a sport, are paid to do it and dedicate your life to it, does that make you heroic just because you jump triples.
Let's not confuse fame, bravery and heroics with what we all do. We race—not just the elite few, but all of us. About 30 years ago at the California Winter Series at Huron Cycle Park I was the first rider to jump the big double. Was I brave? No. Was I heroic? No. Was I risking my life? No. Why not? Because I had a virtual replica of that jump on my practice track back home. I had jumped that jump over 300 times, so when I took one look at that Huron jump I said, "I can jump that." And I did—on the first lap of practice without even hesitating. For about 15 minutes I was famous, brave and heroic—then everybody else jumped it and life returned to normal.
Think about it. Professional motorcycle racers are good at Supercross because they practice daily on their own private Supercross tracks. The Supercross promoters even guarantee them exactly how long every triple jump will be. There are no surprises that a professional racer hasn't already develop a contingency plan for. They have jumped every possible combination hundreds of times—proven by the fact that during the opening ceremonies they clear the same triple with no run, while waving to the crowd. There is no more bravery in a factory rider jumping a triple than a Beginner rolling over a berm. In fact, the Beginner is probably taking the bigger risk.
FAME IS FLEETING, OFTEN AWARDED TO THE MOST UNWORTHY PEOPLE ON THE PLANET, AND NOT GROUNDED IN ANY REALITY OTHER THAN THAT OF A SUBCULTURE THAT ONLY FOCUSES ON HOW FAST A MAN CAN RIDE WHILE OVERLOOKING VIRTUALLY EVERY OTHER HUMAN TRAIT.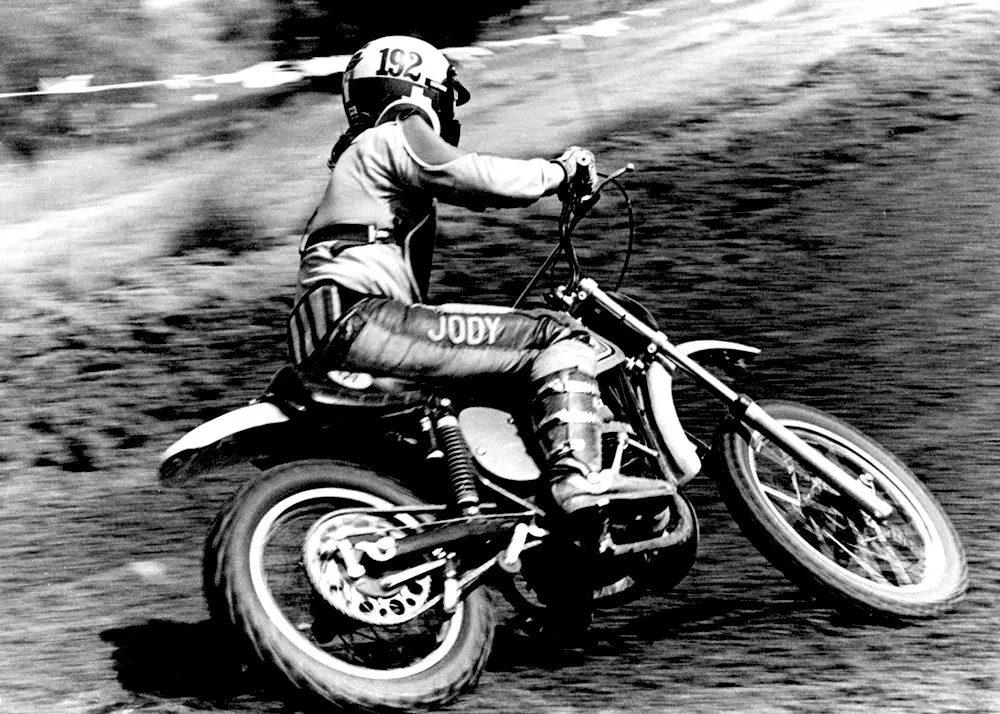 I'm not here to bust anyone's bubble. Racing motorcycles requires determination, skill and a willingness to hang it out, but it requires just as much in the Novice class as it does in the Pro class—maybe more. It's not the speed that makes motocross worth doing, it's the difficulty.
But, fame is fleeting, often awarded to the most unworthy people on the planet, and not grounded in any reality other than that of a subculture that only focuses on how fast a man can ride while overlooking virtually every other human trait. Lance Armstrong, Michael Vick, Aaron Hernandez, O.J. Simpson and home run hitters Mark McGwire, Sammy Sosa and Barry Bonds weren't who we thought they were. They were so good, how could they be so bad? They were famous and yet they were cheaters, animal abusers, convicted murders and steroid users. They all went from famous to infamous. They were sports heroes and now they are public disgraces. We cheered for them yesterday, but today we jeer them. It's not them—it's us. They were probably always like that—we just couldn't see it through our fan boy worship.
I've seen the motocross social circus played out many times during my racing career. New heroes rise and develop bloated entourages befitting their talent. Then, when the rider starts losing, he returns to virtual anonymity, deserted by fans, foes and friends alike. The fans, manfriends and leeches rally around the "next big thing." Every hero and his worshippers (minions, vixens and posses) claim to be part of the "new generation," while being totally unaware that they are a small part of the oldest sports cycle in existence—the forgotten star.
I'm not above having my favorite racers, but if you asked who I admire most in the world of motocross, I'd pick a 35 year-old dentist racing in the Vet Novice class at Chicken Licks Raceway. Why? Because he takes the same chances as the "Fastest Man on the Planet," but without the skill.