BEST OF JODY'S BOX: LOVE & HATE IN THE PITS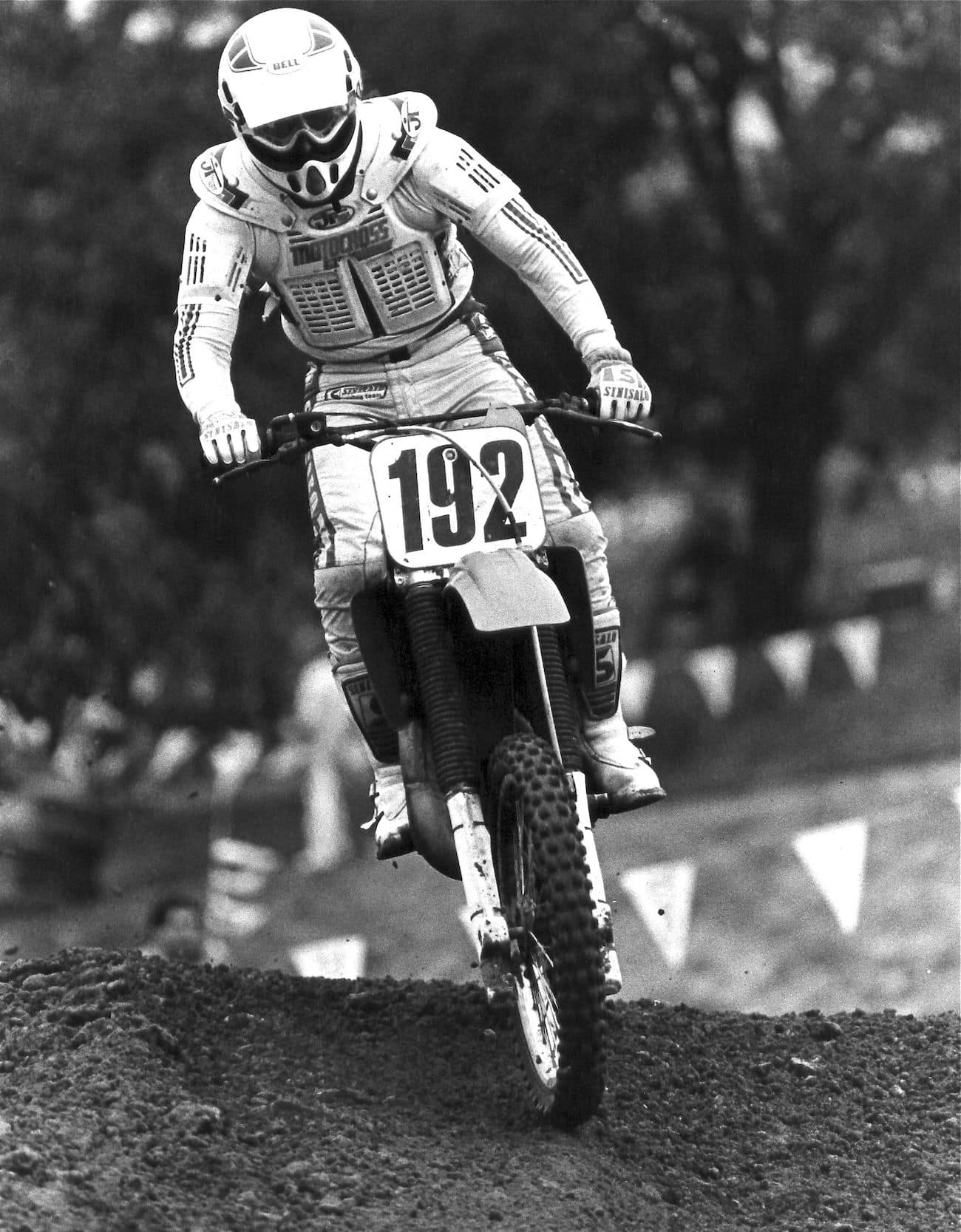 By Jody Weisel
I owe most of my speed to my girlfriend Lovely Louella. Without her, I'd still be just another guy with no talent, no hope and a big hole in my bank account. But luckily for me, she found me and made me fast four times over. Yes, four times over!
The first time was when we first met. She gave me the will to win. I have to admit that being a racer's girlfriend is a hard life, but just meeting Louella made me faster. How so? I had to go fast to live up to all the bragging that I did to her during the weekdays. From the day I decided to impress her, my racing luck got better and I started getting faster. Okay, I wasn't a whole lot faster, but I'd never been so fast through the signal area before. Wherever Luscious Louella stood I was blazing fast. And since I was about the same speed as my competition, this slight increase in speed over 100 feet of track resulted in victories. My opponents claimed that it was just racing luck, but I knew that it was Louella.
SHE WANTED TO BE "INVOLVED." IT WASN'T LONG BEFORE SHE BECAME INCREASINGLY KNOWLEDGEABLE ABOUT THE SPORT AND STARTED BERATING ME FOR LETTING SOME "SPODE STICK IT UNDERNEATH YOU IN THAT BERM."
When I first met Lovely Louella my speed increased because I had a new energy force helping me to take advantage of the breaks. But, all good things must come to an end, and it didn't take long for Louella to tire of hanging around all day at the races watching me race. She was no longer satisfied to just stand by the side of the track. She wanted to be "involved." It wasn't long before she became increasingly knowledgeable about the sport and started berating me for letting some "Spode stick it underneath you in that berm." Instead of just writing lap info on the pit board, she was now writing things like "Haste Makes Waste" or "Are You Awake."
That is how she made me fast for the second time. The disintegration of our previously blissful relationship made me pick up the pace to show her that I didn't need her to win. I was even faster than before by the pit board area, only now I was hoping to send a random roost at her. Even in this role, she was still my energy source. She had taken on the devil's advocate role and was demeaning my racing skill in front of my friends. I started to hate her. Now, you might ask yourself, "If this guy hated his girlfriend, why didn't he leave her?" The answer is simple. I was getting faster every week. Every struggling racer should find somebody to hate. If It has to be your girlfriend, so be it, but it's better if it is somebody you are racing against.
How Louella and I got through that period of time I'll never know, but in time our relationship got back on track. At this point she made me fast for the third time. How? Once she started to cut me some slack (both on and off the track) I felt guilty because she was working so hard to make me a better racer. If she could be so tireless in watching a bunch of motorcycles go around twice a week, then I could be just as tireless in racing them. I did well because I wanted to work as hard at It as she did. When other people put their faith in you, you have to give it your best. Maybe it's your dad paying the bills, your mom packing you a lunch, your friend oiling your chain or, like Louella, your girlfriend right there by your side helping you (regardless of how boring she thinks it is). Think about the people who are helping you. The guilt alone ought to be worth four places.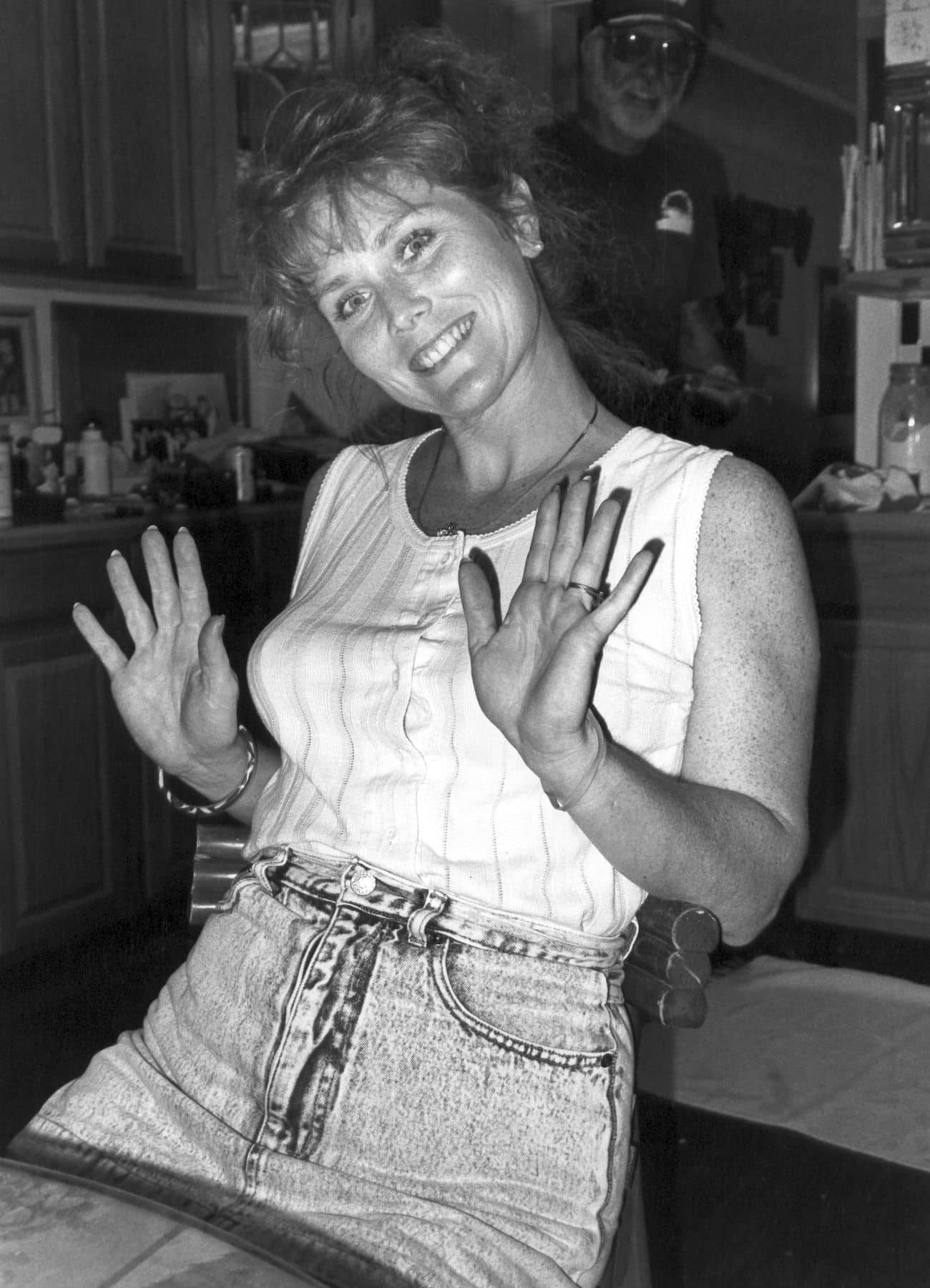 SHE WANTED TO GO DANCING ON WEEKENDS. SHE SAID SHE WAS GOING TO START DATING A STAMP COLLECTOR OR COMPUTER NERD. BUT MOST OF ALL SHE WAS TIRED OF HEARING HOW I HAD STUFFED SOME GUY IN THE FIRST TURN…AND THAT I COULD STUFF IT.
So today, after the races, I was telling Louella for the tenth time how I stuffed this guy in the first corner and wheelied away with the win. And she was her normal, sweet self, and then, just when I started to tell her the good parts over again she said, "I'm leaving you."
And she meant it. She said she was tired of spending Saturday nights in the garage. She wanted to go dancing on weekends. She was tired of worrying about me getting injured. She said she was going to start dating a stamp collector or computer nerd. She was tired to having oil stains on her clothes. She was tired of long drives, short motos and endless talk about gearing. But most of all she was tired of hearing how I had stuffed some guy in the first turn…and that I could stuff it.
I must admit that I was devastated. She had been my reason for doing well. She was my reason for living. And now she had walked out on me. I was broken hearted. I didn't care if I lived or died. Then it came to me! I had something here that I could work with. I was always shutting off because I was afraid of dying — now I didn't care if I died. I had nothing to live for. Just wait until next weekend. I'm gonna give new meaning to the term "Win or die trying." And I have Lovely Louella to thank for it!