BEST OF JODY'S BOX: NO ONE IS EMULATING MY PERSONAL TASTES OR RIDING STYLE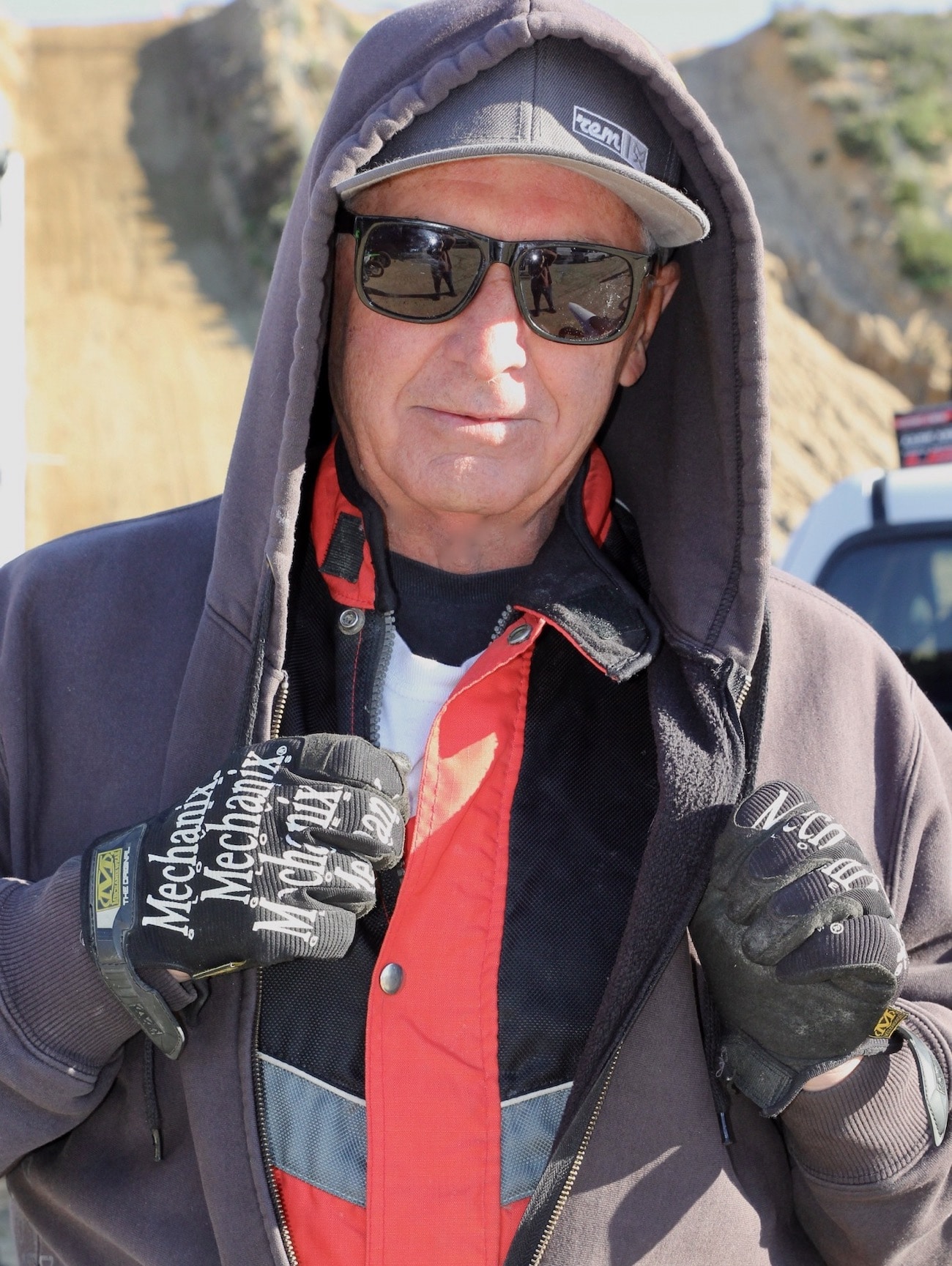 By Jody Weisel
I don't have any sponsors. As an MXA test rider I'm not allowed to be sponsored by anyone. It's a good rule for two reasons: (1) It avoids any issues of favoritism between test riders and the products they test. (2) Apart from Metamucil, Lipitor and AARP, I'm not really sponsorship material anymore. Since I am not bound by any contracts, I can use whatever I want—afterall, no one is actually emulating my personal tastes or riding style. The pages of the magazine are where we test products, bikes, tools and paraphernalia with a critical eye. So, what do I actually use when no one is looking?
Boots. When I'm going 40 mph in one direction, I don't want five pounds of boot to be going 40 mph in the opposite direction. The pendulum effect of heavy boots pulls my damaged ligaments apart and they never go back together in the same way. Alpinestars' Gabrielle Mazzarolo builds me special all-leather boots with all the plastic internal parts removed. They are a trimmed-down version of Hi-Point Champions or Alpinestars Supervictorys–depending on what decade you are from. Each boot weighs three pounds less than most modern boots.
Knee braces: I've worn every brand of knee brace during my career. And, I hated almost everyone of them. They clank when I walk, make we feel like Frankenstein's monster rampaging through a Bavarian village and irritate my legs. However, I accept the tradeoff because without the knee braces I wouldn't clank, I would creak. I don't really believe that knee braces protect what's wrong with my knees any more than putting a piece of tape around a jar of olives stops the olives from getting bruised. I wear them so Lovely Louella can never say, "You should have been wearing knee braces."
What kind of knee braces do I wear? Mobius, but not I am an expert on knee joints and how to protect them, instead I wear Mobius knee braces for two reasons. (1) I like the way they fit. (2) I like CEO Scott Watanabe—he, like my white Super Victory boots, goes back a long way.
Socks. I wear Skull 2N1 knee brace socks. I don't know where I got them. I had never seen or heard of the company before, during or after I started wearing them. But I like them so much that I actually sit down on the couch with a needle and thread to sew up any seams that have blown out. I asked Lovely Louella to sew them on her fancy sewing machine, but she gave me some song and dance about not having elastic thread for the stretch compression material.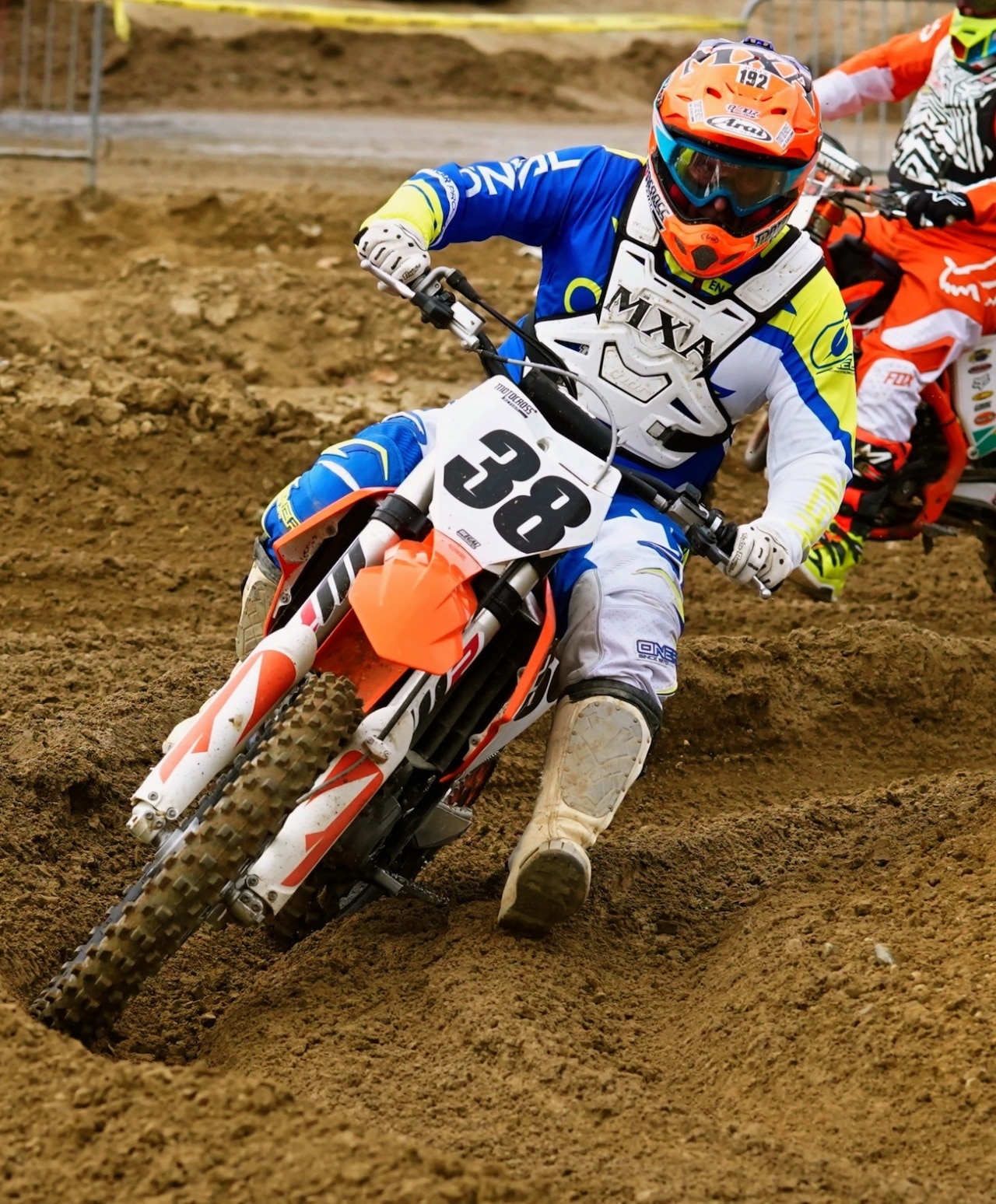 Underwear. My choice of what to wear under my leathers has changed every decade from commando to boxer to boxer briefs to three-quarter length cycling shorts. My Toolshed shorts (another company that disappeared) are basically boxer brief underwear with some extra length, more ventilation and a custom waistband with the MXA logo on it. They were part of a subscription promotion about 10 years ago—and even though I didn't subscribe, I snagged a couple pair and have been wearing them ever since.
Gloves. I take gloves seriously and once I find a pair that I like, I hoard them out of fear that the gear company will changethem in the next model year. My two go-to glove are Thor Core and a Troy Lee Design Air gloves, both from several years ago. I dread the day when my stockpile of treasured gloves dries up.
Goggles. Like a lot of people I dabble in goggle switching. When something new comes out, I try it. I race in my new fave-and-fab goggles for two races and then return to my tried-and-true love—Oakley O-frames. And I'm not talking about the current O-Frame, but the old school small model from the 1990s. When Johnny O'Mara worked at Oakley he gave me a giant box of old school O-Frames when the new O-Frame was introduced because I liked the old ones better. Finally, after years of bliss, I ran out of O'Mara-gifted Oakleys. I switched to EKS brand goggles because they fit as well as old-school O-Frames.
It is wonderful that products get better with each passing year—especially wonderful for young racers who are looking to find their perfect combinations. As for me, I found mine a long time ago.