BEST OF JODY'S BOX: SCARS ARE RED BADGES OF STUPIDITY
By Jody Weisel
There are those, hopefully not among us, who would consider racing a motorcycle at speed a fate worse than death…or, more accurately, a fate destined to end in death. The sheer act involves straddling two gallons of flammable fuel, an engine that pumps out 50 horsepower and flinging it about with what appears to be reckless abandon. The bike skims across rough ground at speeds higher than the federally mandated speed limit, pulling G's in excess of three times your body weight, and emitting a 13,500 rpm vibration that is capable of blurring your vision.
All this is happening as you defend your position, attack your opponent or duck roost that has a closing speed of over 100 mph. And you engage in this high-speed dance while wearing little more than a thin layer of nylon cloth for protection. Demands are placed on a motocross racer that the average person will never have to face in their whole lives.
A LOT OF RACERS WEAR THEIR SCARS PROUDLY. THEY RECITE THEIR INJURIES AS THOUGH THEY ARE RED BADGES OF COURAGE. NOT ME. MY SCARS ARE RED BADGES OF STUPIDITY, LIKE AN "F" ON A TEST OR AN "AS IF" FROM THE GIRL NEXT DOOR.
Ernest Hemingway once said, "There are only three real sports in the world: bull fighting, mountain climbing and auto racing. All the others are just games." The author of The Sun Also Rises, A Farewell To Arms, For Whom The Bell Tolls and The Old Man And The Sea probably never saw a motocross race — or he would have padded his list. But Hemingway's point isn't about one type of sport being superior to another; rather it seeks to separate sports into a hierarchy defined by the element of risk involved.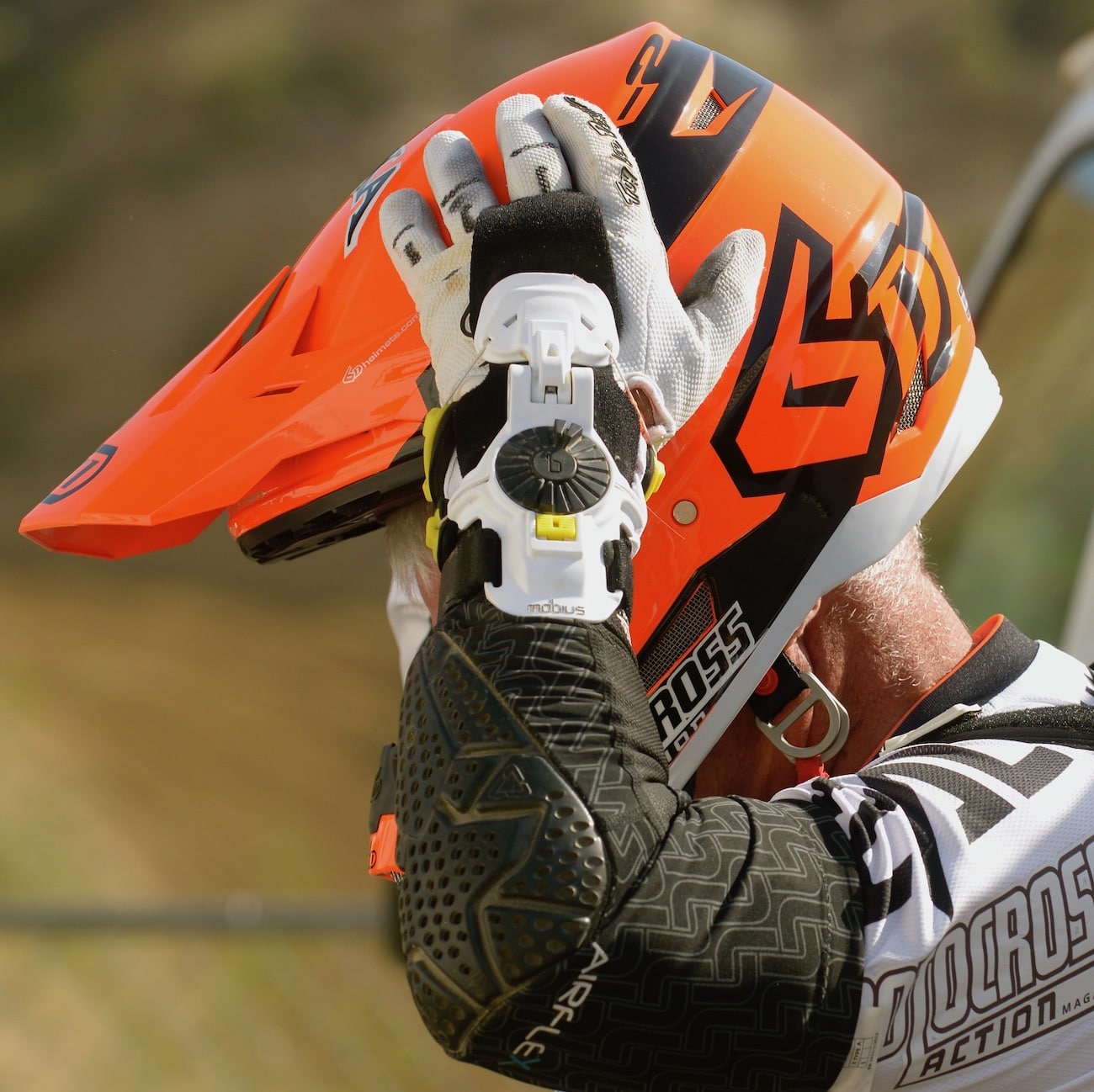 Risk is what makes a motocross racer different from Rafael Nadal, Aaron Judge, Aaron Rodgers or LeBron James. As skilled an athlete as Tiger Woods is, what is the worst that can happen if he misses a chip shot to the green? Grass stains on his plaid pants? Tiger may be dedicated, but without the element of risk, he is never as totally committed to the task as a racer. We've all seen motorcycle racers make very small mistakes and pay a terrible price for an error that is the equivalent of Tiger shanking a shot into the bunker. Danger is the invisible passenger of every motocross racer, and not just at the factory level.
Of course there are literally thousands of brave men who have climbed onto their bikes over the last five decades without suffering a scratch in the pursuit of speed. I personally have raced over 2500 times since I started in 1968 (yes, that was a long time ago). I raced last week; I will race again next week; and I will race for many more years. Have I been injured? Yes, but I considered the injuries, doctors, hospitals and rehab to be little more than an inconvenience (in that it stopped me from racing while I healed).
In 1975 I broke the spinal appendages in my back at Carlsbad when I sucked a wooden fence slat into my countershaft sprocket as I went over Devil's Drop. No big deal. I took a couple weeks off, donned a brace, popped a ton of muscle relaxers and went back to racing.
In 1979 I was scheduled to race the Mexican Supercross Championships on the USA team with Jim Tarantino, David Gerig, Marty Moates, Matt Tedder and Ricky Johnson. Unfortunately, I had hurt my shoulder the week before we were scheduled to fly to La Paz, so I went to the "Sports Doctor to the Stars," Dr. Almquist. He asked me whether I wanted to race or to heal up. I told him I wanted to race. And I did. But two weeks later, I took a blood test before donating blood for a sick friend in the hospital and the lab guy, who recognized the cortisone, Xylocaine, Phenylbutazone and other pain killers in my sample, asked, "What are you a race horse or something?"
When I cut my right thumb off in Jeff Hicks rear wheel in 1986, I told the emergency room doctor to cut the mangled part off so I could race the next weekend. He vowed to save my thumb, and a couple of hours and a few hundred stitches later, my reconstructed hand was put in a cast to protect it. I took the cast off and raced anyway. My thumb doesn't work anymore, and I can't remember how I did in the races that were so important to me. But, I raced.
When I tore my medial collateral ligament back in 1992, I went to Dr. Jeff Spencer. He said that it probably needed surgery. I asked what would happen if I raced anyway. He said, "It will hurt, but if you can stand the pain, you can't do any more damage to it." So, I skipped surgery and raced six days later. It hurt. In fact, it hurt for six straight months and still hurts today if I step off a curb wrong. As soon as I get a break in my racing schedule, I might get the surgery.
When I had an impacted wisdom tooth pulled in 2004, I asked the dental surgeon if I could ride my motorcycle on the weekend. He said, "I don't see any harm in that." When I came back with the stitches torn out three days later, he said, "I thought you had a Harley-Davidson."

A lot of racers wear their scars proudly. They recite their injuries as though they are red badges of courage. Not me. My scars are red badges of stupidity, like an "F" on a test, "rejected" on an application or an "as if" from the girl next door. They don't signify bravery. They are basically double bogeys that I wish I could have taken a mulligan on.