BEST OF JODY'S BOX: SOMETIMES YOU HAVE TO HEAR THE END OF THE STORY
By Jody Weisel
I'm a motorcycle racer, plain and simple. That's what I do and it is all I do. A weekend never passes that I don't race. Injured, tired, busy or slow, I show up 50 times a year. The only people that I hang out with are other motorcycle racers. I have the utmost respect for the people who go to the starting line, so I wasn't surprised when I pulled into the gas station on the way back from Glen Helen last weekend when a guy walked up to the Jodymobile and looked at my bike.
"You race?" he asked.
"Yeah," I said while pumping gas.
"I used to race motocross," he said in reply. He was a normal looking guy, well dressed and clean shaven. I nodded my approval, but kept pumping gas. Then, he started telling me how he used to be a famous racer, but that something terrible had happened 30 years ago to make him quit.
"What's your name?" I asked. I wasn't really all that interested, but I figured that I might have heard of him; after all, I knew pretty much everybody who ever raced in the big-time.
"Randy Slicer," he answered. "I was on Team Honda. I traveled around the country. Works bike, box van, factory mechanic — the whole ball of wax."
I'd never heard of him, but it was possible that he had a shop ride or was a local hero in someplace that wasn't very local. I was willing to give him the benefit of the doubt. Maybe he was one of the 4000 Loretta Lynn National Champions who earned their title in the 6-to-9 Pee Wee Novice class. "Ever win any big races? I asked.
"Just Nationals," he said matter of factly.
"AMA Nationals?" I asked incredulously.
"Yeah, but I never won a Grand Prix or Supercross. I always had bad luck at those," he said.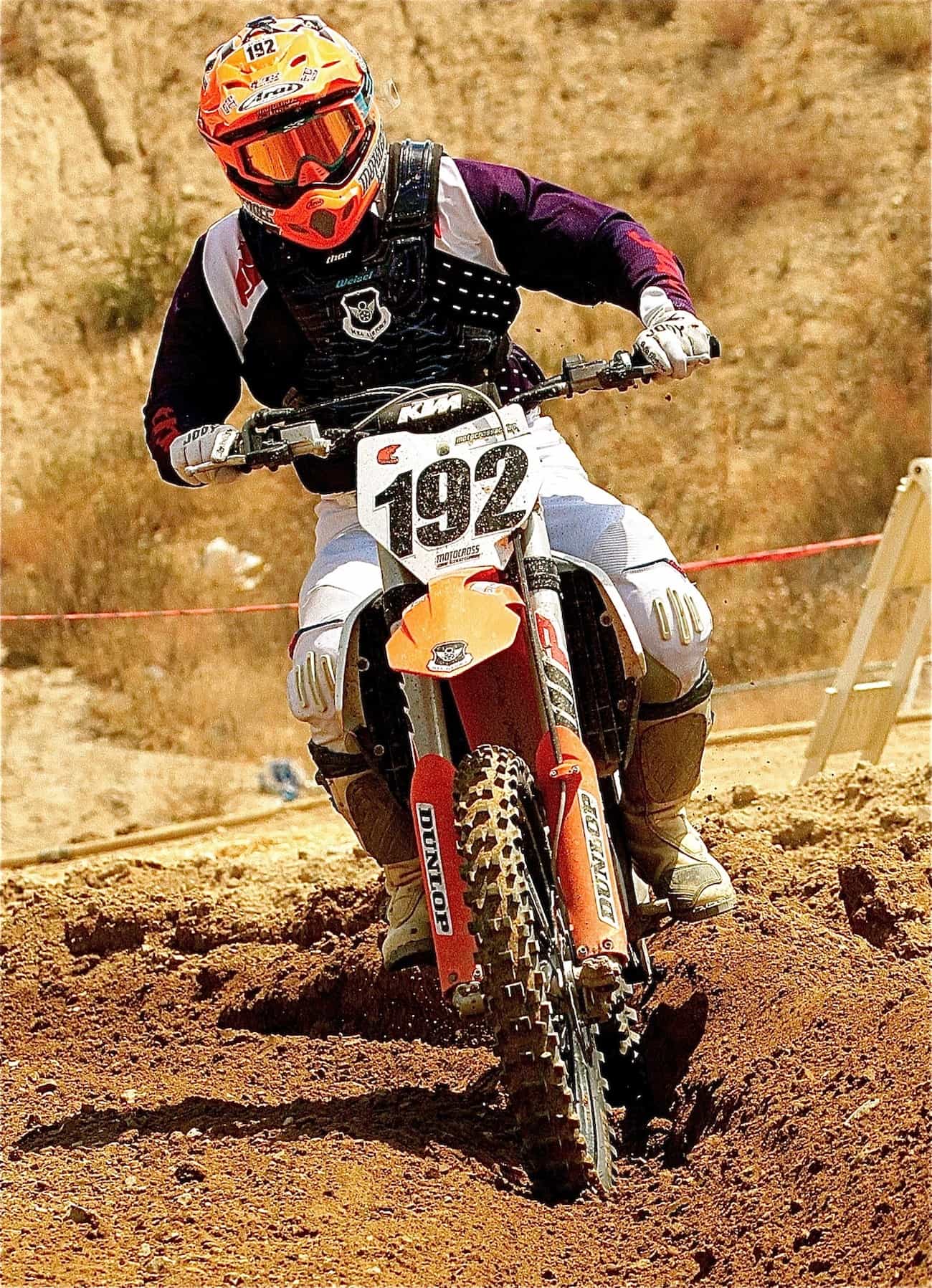 I knew this guy had never won a National (I'm pretty confident that I remember the names of all the riders who ever won an AMA National) and even though the gas pump clicked off I couldn't resist hearing more. "Ever win the AMA National Championship?" I asked.
"That's a sad story," he said. "I was in the points lead with one race to go back in 1992. The final 250 National was in Texas. There was a $100,000 bonus on the line. I'd had a good season up to that point, but Bradshaw, Kiedrowski and Ward were only a few points behind me. Whoever won in Texas would be the National Champion."
"That must have been an intense day of racing?" I said.
"The pressure was incredible. All the Honda big-wigs had flown in from Japan to watch me win. Team Honda had built me a special one-off machine that was more titanium than steel. I holeshot the first moto and won going away. They had this big double jump and I was only guy who could clear it. Unfortunately, Damon, Mike and Jeff finished right behind me. I could still mathematically lose the title if I didn't win the second moto. Honda had ten mechanics working on my bike, the press was all over me for interviews and the line around my pit was ten deep with spectators.
"The pressure would have gotten to me," I said with a suppressed giggle.
"At the start of the second moto I passed Bradshaw, Stanton, LaRocco and Ward and pulled away," he said. "It was my day. I knew that I'd be on the cover of all the magazines once I won the Championship. I started lapping the backmarkers like a maniac. I think I lapped up to second place…and then it happened. It was the worst thing that could happen to a racer…ever!"
"What was it?" I asked. I was fascinated with his story and wanted to hear how it ended (even though I knew that the final 250 National in 1992 was held in Troy, Ohio).

"On the final lap, with half a lap to go, I starting hearing a funny noise; a rattling sound. I tried to nurse the engine home, but with three corners to go the engine seized. It turned out later that Honda was using some experimental ceramic piston and a piece had flaked off. I had to stand by the side of the track and watch my AMA National Championship go down the drain."
"That's really sad," I said sympathetically. "What did you do then?"
"I was so angry," he said, "that I pulled the keys out of the ignition and threw them into the crowd."