BEST OF JODY'S BOX: THE BORDER GUARD, HIS SUBMACHINE GUN AND MY RIGHT THUMB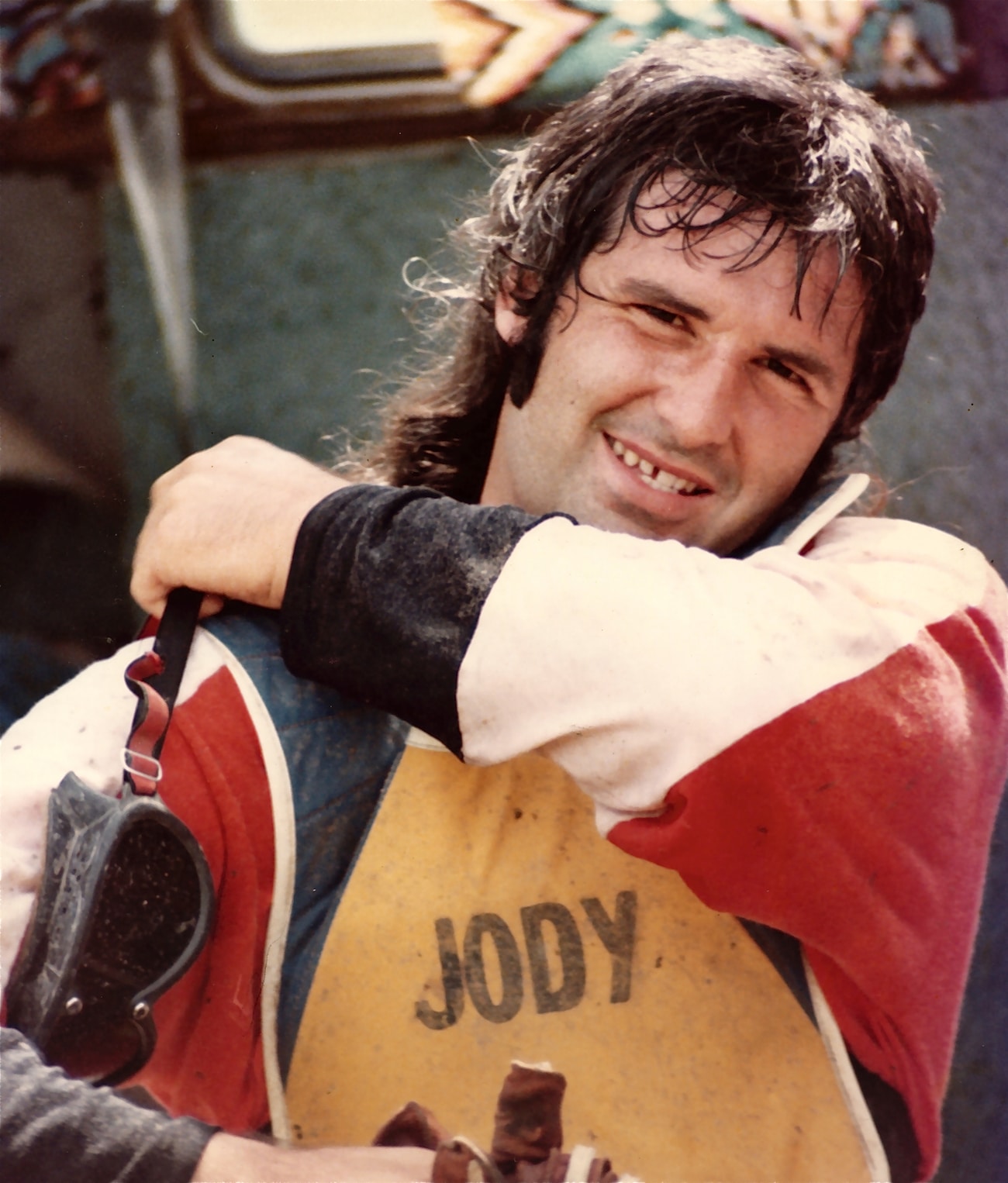 By Jody Weisel
The custom agent at the Zurich airport held up my passport so that the Swiss Grenzwachtkorps border guard standing behind him with the Heckler & Koch MP5 submachine gun could see it, and said to me, "Can you describe any distinguishing scars that can be used for additional identification?" I was a little taken aback, since I'd already been through British, Swedish, Finnish, German and Austrian airports in the previous weeks without questions, and the Swiss border customs agent wasn't asking my friend Jimmy Mac any questions (and to me he looked pretty sketchy). The customs agent and the border guard stared at me patiently as I took inventory of my boo boos.
"I have a scar under my chin from casing a jump at Rio Bravo in 1974," I said. "It isn't all that distinguishing, though, because every motocross racer has the same scar from hitting his chin on the crossbar when coming up short." The custom agent glanced at my chin briefly and said, "No, something more obvious."
"I have a scar in my right eyebrow that happened at Saddleback Park in 1976 when I jumped down Banzai Hill on the start and my goggles smashed into my crossbar and the lens popped out and cut my eye. It's not as visible as it was back then," I said.
I NOTICED THAT THE GRENZWACHTKORP BORDER GUARD HAD SWUNG HIS SUBMACHINE GUN AROUND BEHIND HIS BACK' INDICATING TO ME THAT I WAS BORING HIM. I DECIDED TO UP MY GAME.
"Do you have any scars that aren't related to this 'crossbar thing' you talk about?" asked the Swiss custom agent. I noticed that the Grenzwachtkorp border guard had swung his submachine gun around behind his back' indicating to me that I was boring him. I decided to up my game.
"I have a scar on my right calf that looks like a bullet hole." The guard perked up on hearing this. "I got it in a crash at Perris Raceway when my brake lever slipped down inside my boot and poked a hole in my leg. I mean the ball end and everything. I had to have the flagman pull the lever out of my leg."
"Very interesting," said the customs agent in a polite way, "but we are looking for scars that can be used to identify you should you lose your passport and visa. Something noticeable."
"Oh, why didn't you say so?" I replied. "I have scars on every knuckle on my hands caused by the live oak trees in the back section of Mosier Valley Raceway in Texas. Those trees were very close to the edge of the track and…"
"Let's move on to some larger and more significant identifying scars or tattoos," he said, cutting me off before I could show him a photo of me at Mosier Valley in 1974.
"I don't have any tattoos, but I do have a crescent-shaped scar on my right hip from when I landed on a very sharp rock at the Ruskeasanta track. You know, the one by the Helslnki airport. It cut right through my Bill Walters leathers and made it hard to sleep on that side for a month," I said confidently.
"NO, NO, NO. NOT SCARS THAT YOU HAVE TO REMOVE YOUR PANTS FOR US TO SEE, BUT SOMETHING THAT CAN READILY BE ASSESSED IN A PUBLIC PLACE," SAID THE SLIGHTLY PERTURBED SWISS CUSTOMS AGENT
"No, no, no. Not scars that you have to remove your pants for us to see, but something that can readily be assessed in a public place," said the slightly perturbed Swiss customs agent.
"Oh. Yeah. I have three thumbnails on my right thumb from when I stuck my hand in Jeff Hicks' rear wheel," I said as I stretched my hand out so he could see. "It cut my thumb almost all the way off, but the surgeons sewed it back on; however, it doesn't bend any more, and after it healed I had three thumbnails."
"Okay, you can go now," said the customs agent as he finished writing about my thumb in his book. Then, he and the border guard shared a slightly bemused look.
As we walked across the Zurich terminal, Jimmy Mac nudged me on my am and whispered, "Why didn't you just show them your left arm. You know, the one that looks like chopped ground beef and has a seven-inch scar where they put the plate in?"

"Oh no," I said. "He asked for distinguishing scars. I'm not proud of falling backwards down Mt. Saint Helen and breaking my arm in two places. It was more of an embarrassing crash than a distinguished one."