BEST OF JODY'S BOX: THE JODY SCHOOL OF MOTOCROSS MEDICINE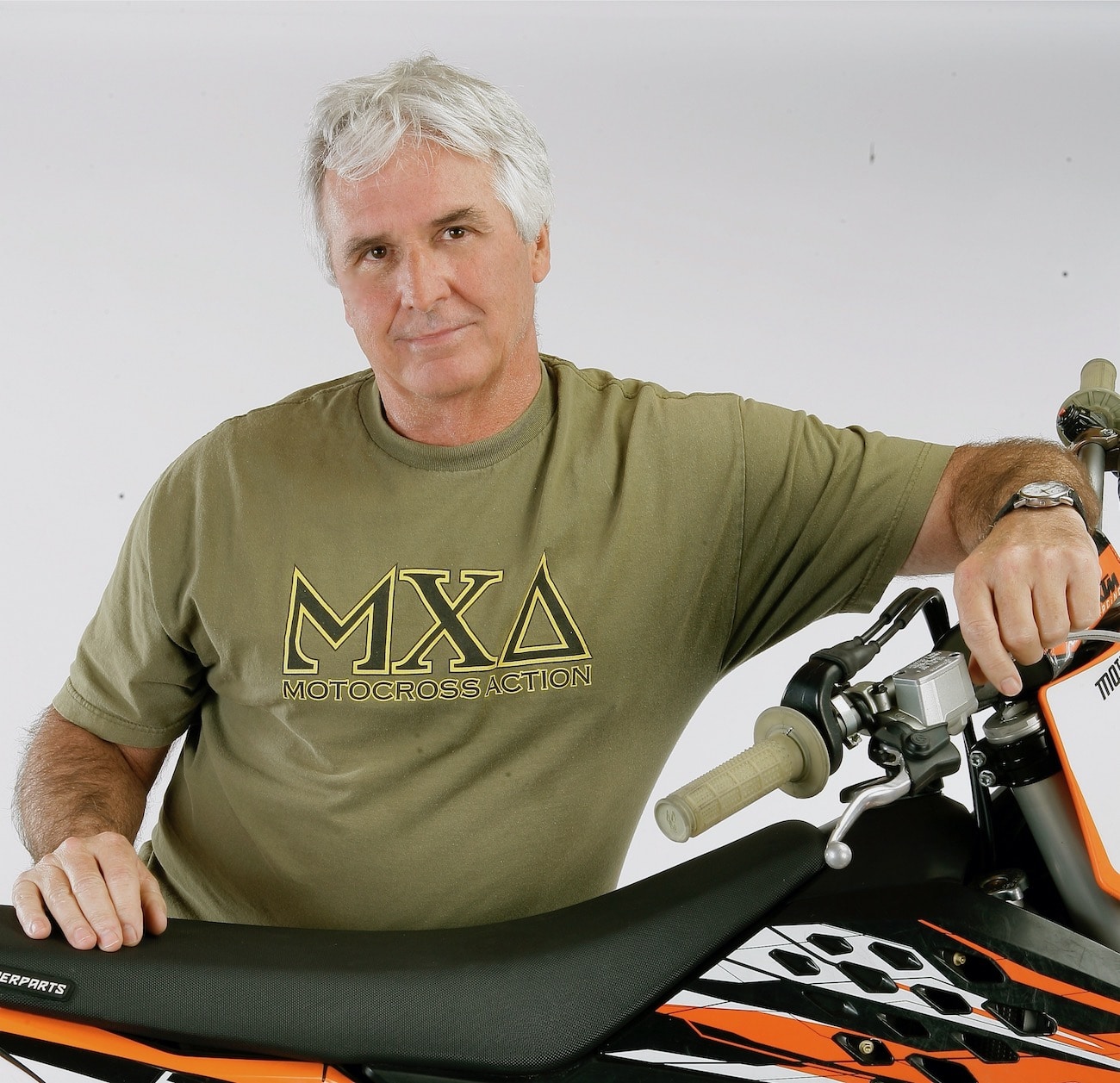 By Jody Weisel
I'd like to introduce you to the "Jody School of Motocross Medicine." It is my new medical college built by motocross racers for motocross racers. Our maxim is "Jody Medical, where quality is just a slogan."
One of the things I discovered while running the "Jody Famous Motocrossers School" and the "Jody Mutual Indemnity Insurance Company" is that running a corporation is only fun on Friday when you take the receipts to the bank. I don't want the "Jody School of Motocross Medicine" to be just another fabulous profit center for the vast Jody empire; I want to provide excellent service to the American motocross racer (foreign riders should contact the Monte Carlo office of "Le Societe Jody Ecole de Médecine et Escargot").
MY MOTHER WANTED ME TO BE A DOCTOR AND PONIED UP THE TUITION FOR THREE POST-GRADUATE DEGREES. I WASN'T SO SURE THAT I NEEDED ALL OF THOSE DEGREES TO SWEEP STARTING SPOTS AND
TEST BIKES, BUT IT MADE MOM HAPPY.
I should point out that I subscribe to medical practices that are not endorsed by the AMA (either Medical or Motorcycle). It makes no difference to me that Jonas Salk and Michael DeBakey haven't adopted my medical treatments, and I don't really blame them. I have lots of experience with people doubting my acumen. My mother wanted me to be a doctor and ponied up the tuition for three post-graduate degrees. I wasn't so sure that I needed all of those degrees to sweep starting spots and test bikes, but it made Mom happy.
The "Jody School of Motocross Medicine" is the only medical school that doesn't graduate neurologists, gynecologists or orthopedic surgeons. Nope, we don't focus on producing MDs, but rather MXDs. Our friendly physicians are specialists in all things motocross. For example, they are experts in the little-known treatment called "blowing it out." This cure is simple. You show up sick, ride as hard as you can and, by the end of the day, you are no longer sick because you have blown it out. The downside of blowing it out is something called "sucking it in." Either way, you got to race and I cashed the tuition check.
"Jody Medical" requires all of our graduates to use the best-accepted medical practices in their field. Thus, they are able to avoid the cost of expensive X-rays and MRIs by using the tried-and-true motocross method of looking at a damaged limb and saying, "It's not broken. It's just a bone bruise. But, when you get home, see your family doctor just to make sure." Why should we X-ray it when radiation can lead to impotence, hair loss and malpractice suits (our lawyers made that clear to us following the unsatisfactory verdict in Fred Phalange versus the "Jody School of Motocross Medicine")?
Unlike most medical schools, the "Jody School of Motocross Medicine" has an enviable record for returning riders to the track faster than any of those Harvard trained quacks. Broken collarbone? Our advice: rest it for a week, stay away from digging ditches for two weeks, and then go ahead and race. If that doesn't work, rest it for two weeks, avoid chopping down trees for four weeks and then go back to racing. Our doctors have a zero mortality rate among patients who have come to them with a broken collarbone. That's something to be proud of.
The "Jody School of Motocross Medicine" hasn't forgotten the important role played by women in medicine (our lawyers insist that we can not discriminate until our appeal on Ms. Frobish versus the "Jody School of Motocross Medicine" is heard). For our female doctors, we offer special classes in childbirth during the first moto. Sorry, but actuary tables have shown us that the risk of second-moto breech births is too great for us to handle.
Doctors with prestigious degrees from the "Jody School of Motocross Medicine" don't use complicated medical terms when dealing with our patients. Instead of spouting gobbledygook about humerus, splenectomy and avulsion fractures, we teach easily understood terms for dealing with an injured racer. For example, we just had a case where one of our top graduates told a racer, "It's not broken. It's just a bone bruise, you big crybaby."
If you are interested in becoming an MXD, order our package of information that explains all of our services in an imprecise and convoluted manner. For more information, write to the "Jody School of Motocross Medicine" at [email protected].