BEST OF JODY'S BOX: THE "KING OF COOL" JOB WAS TAKEN YEARS AGO
By Jody Weisel
Before I even attempt to try to decipher the concept of coolness, let me preface this by saying that motocross, for all of our love for the sport, is not a major prime-time player. It isn't NASCAR, Formula 1 or even Major League Soccer. It never will be, and for that I count my blessings. In my heart of hearts, I hope that motocross stays the way it is (especially since it didn't stay the way it was).
IN MY HEART OF HEARTS, I HOPE THAT MOTOCROSS STAYS THE WAY IT IS (ESPECIALLY SINCE IT DIDN'T STAY THE WAY IT WAS).
Why don't I want motocross to make the front page of the New York Times, network TV or People magazine? Because that's not cool…not cool at all. Yes, success would line some people's pockets (maybe mine), but at what cost? Motocross isn't for everyone. To me, it will always be a small, intimate little secret; a sport only meant for those willing to line up next to 39 other like-minded men. It's not for armchair quarterbacks, high-school jocks, mama's boys, preppies, play riders or posers. And if it were, it wouldn't be cool. Which leads me back to the notion of coolness. Everybody wants to be cool—not the dictionary definition, but the slang meaning. By that I mean cool in the way that '40s R&B musicians and '50s beatniks used the term. Most commonly with "man" tacked on the end for good measure, as in "cool, man!" Coolness isn't inherited; you can't buy it and you can't fake it. There is no prerequisite list of attributes that must be attained to achieve the seventh level of hipness.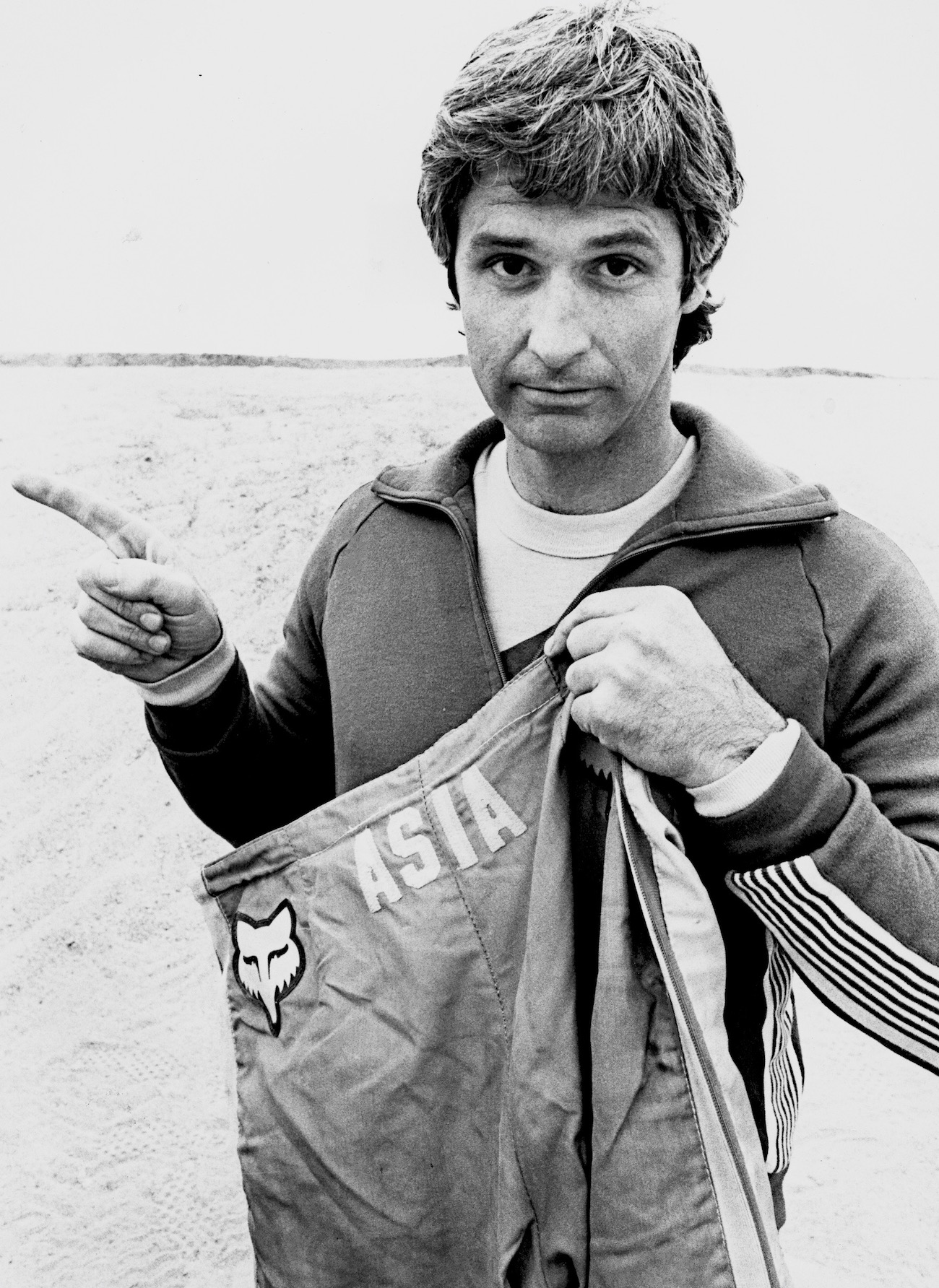 (1) Being good doesn't count, so Captain Kangaroo need not apply. Of course the Captain doesn't need to apply, because he was amazingly cool. It was probably his cap.
(2) Being antiestablishment isn't the righteous path (nobody was less hip than Hanoi Jane).
(3) Being hot, as in handsome, on the radar, exceedingly rich or terminally fast, in no way qualifies a person for coolness. Brad Pitt, Sean Penn, Donald Trump and Kimi Raikkonen have skills, but being hip ain't one of them.
(4) What makes someone cool? That's like finding the meaning of life. Why isSteve McQueen cool and George Clooney cold? Why is Chad Reed terminally unhip, earring and all, while Travis Preston, wherever he is, oozes personna? Coolness is beyond meaning, and if it requires explanation it is beyond reach.
(5) Coolness comes from the perception of others. It doesn't come from the clothes we wear or the disdain we express about others. Nothing is sadder than someone trying to be cool. Need examples?
I've never met a factory mechanic who was cool and any good at his job. If a mechanic has energy left to waft pheromones of hipness, he isn't applying himself to his job. Grumpy, funny, laid-back, professional, driven and weather-worn are what good mechanics are—not cool.
The worst of the wannabe cool cats are the ones who try too hard. Josh Hansen, Jason Lawrence and Ryan Mills were classic examples of riders trying to be cool by playing at being flat-billers with bad grammar, snarky attitudes and haughty demeanors. Let's leave the phony rap to Vanilla Ice, boys.
The search for elusive coolness often leads to atrocious taste in hair color. If you have streaks, highlights, tips or dye jobs—your coolness card is rejected. I feel sorry for Grant Langston and Jeremy McGrath. Oh, don't get me wrong, I like both of them, it's just that some of their greatest years will forever be marred by their decision to bleach their hair. Photos from those years will be their legacy images, and Grant and Jeremy will always wonder if white and blue were really good moves.
Most modern motocrossers lack the uniqueness that made style mavens of Roger DeCoster, Bob Hannah, Marty Smith, Ron Lechien, Micky Dymond and David Bailey's favorite, Jeff Jennings. It isn't the fault of today's riders. To make it to the top today, a young racer must come through the gristmill of amateur racing, doting parents, overprotective agents and condescending team managers (which is why a drill sergeant team manager like Mitch Payton is so cool). The culling process gives us great motorcycle racers, but dull people. And coolness isn't a tit-for-tat proposition.
LET'S START WITH THE ASSUMPTION THAT YOU AND I AREN'T COOL. DO YOU FEEL SLIGHTED? INSULTED? MISJUDGED? DON'T BE. THE INABILITY TO ACCEPT THAT YOU AREN'T COOL IS THE FIRST SIGN THAT YOU NEVER WILL BE COOL.

The sheer number of earnest champions, in the ilk of Jeff Ward, Kent Howerton, Donnie Hansen, Jeff Stanton, Damon Huffman, Mike LaRocco, Mike Kiedrowski, Mike Bell, Ryan Dungey, Greg Albertyn, Eli Tomac and Ricky Carmichael, isn't matched in number by eccentric or fascinating stars—let alone the small handful of truly cool. Unfortunately, just not being dull doesn't qualify as being cool. Jammin' Jimmy was a class clown. Gary Jones was a comedian. Tony D was a diamond in the rough. Rick Johnson was a crowd pleaser. Jeremy McGrath was as nice as pie. Travis Pastrana was the center of attention. But, none of them were cool.
Let's start with the assumption that you and I aren't cool. Do you feel slighted? Insulted? Misjudged? Don't be. The inability to accept that you aren't cool is the first sign that you never will be cool. Coolness is not a way of life, proven by the fact that many cool people become irritatingly uncool a few short years later (think of the TV shows you couldn't miss on a Tuesday night, but quit watching two years later).
Coolness is a state of mind—with a twist. The Catch-22, which was a very cool book in the '60s, is that you can't make yourself cool. It doesn't come with the way you wear your hat or the way you act in crowds. The ultimate judge of whether or not you are cool comes from a little voice—inside someone else's head.