BEST OF JODY'S BOX: THE TIME OF OUR LIVES VIA THE BIKES OF OUR LIVES
Jody on the cover of the September 3, 1974, issue of Cycle News with his stock Super Combat and Super dog.
BY JODY  WEISEL
For most of my life, at least the parts that I remember, my job has been to test motorcycles. I have ridden and raced incredible machines, mediocre junk and some wastes of metal. I don't hold grudges against the bad bikes—although, I do have a few scars from them. And by the same token, I don't romanticize the good bikes. When people ask me what my favorite bike is, I always reply, "The one I'm racing today."
"That can't be true," they reply, "I read the MXA test on this bike and you gave it a scathing review. How could it possibly be your favorite bike when you obviously liked every other brand better?"
"Have you ever heard the Stephen Stills song that goes, 'If you can't be with the one you love, love the one you're with'? From a technical standpoint, by the time I've spent months testing each bike, I know exactly what's wrong with all of them. The winners have just as many flaws as the losers, but it is where the flaws are that counts the most. Today, I'm going to the starting line on this bike. I've made adjustments for the things I didn't like about it, either mechanically or mentally, and I plan to ride it to the best of my ability. I'm not nostalgic about the bikes I'm not riding today. I'm excited about the possibilities of racing this one, and, most important, I get paid, win or lose."
"I LOVED MY 1974 HODAKA 125 SUPER COMBAT, AND WITHOUT WARNING
CAN LAUNCH INTO WHIMSICAL REMINISCENCES ABOUT HOW
AWESOME IT WAS. BUT IT REALLY WASN'T."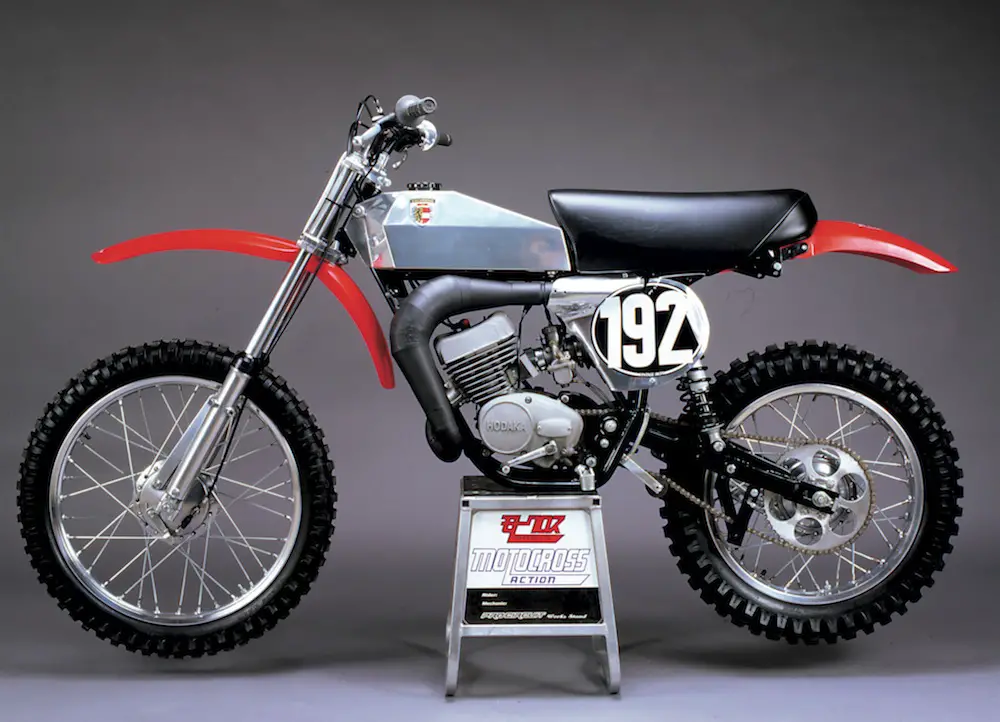 We pick and choose the things we want to paint with rose-colored glasses, and send the bad things to the back of our cerebral filing cabinet. Using this system, a "modern bad" is 10 times worse than "vintage bad." It's a self-defense mechanism against the stress of a rapidly changing future. The movies were funnier back then. The girls were prettier. The traffic was lighter, and the bikes were better.
I loved my 1974 Hodaka 125 Super Combat, and without warning can launch into whimsical reminiscences about how awesome it was. But it really wasn't. I may remember it that way in my mind's eye, but since my 1974 Hodaka Super Combat is on display in a motorcycle museum, I am shocked back to reality whenever I take a look at it.
"How come your Hodaka doesn't look like a Hodaka?" asks a guy standing next to me on the museum floor before he starts peppering me with questions about the forks, tank, frame and other peculiarities. To which I answer, "Oh yeah, I forgot that I took the 32mm stock forks off and replaced them with long-travel, 36mm, Kayaba air forks."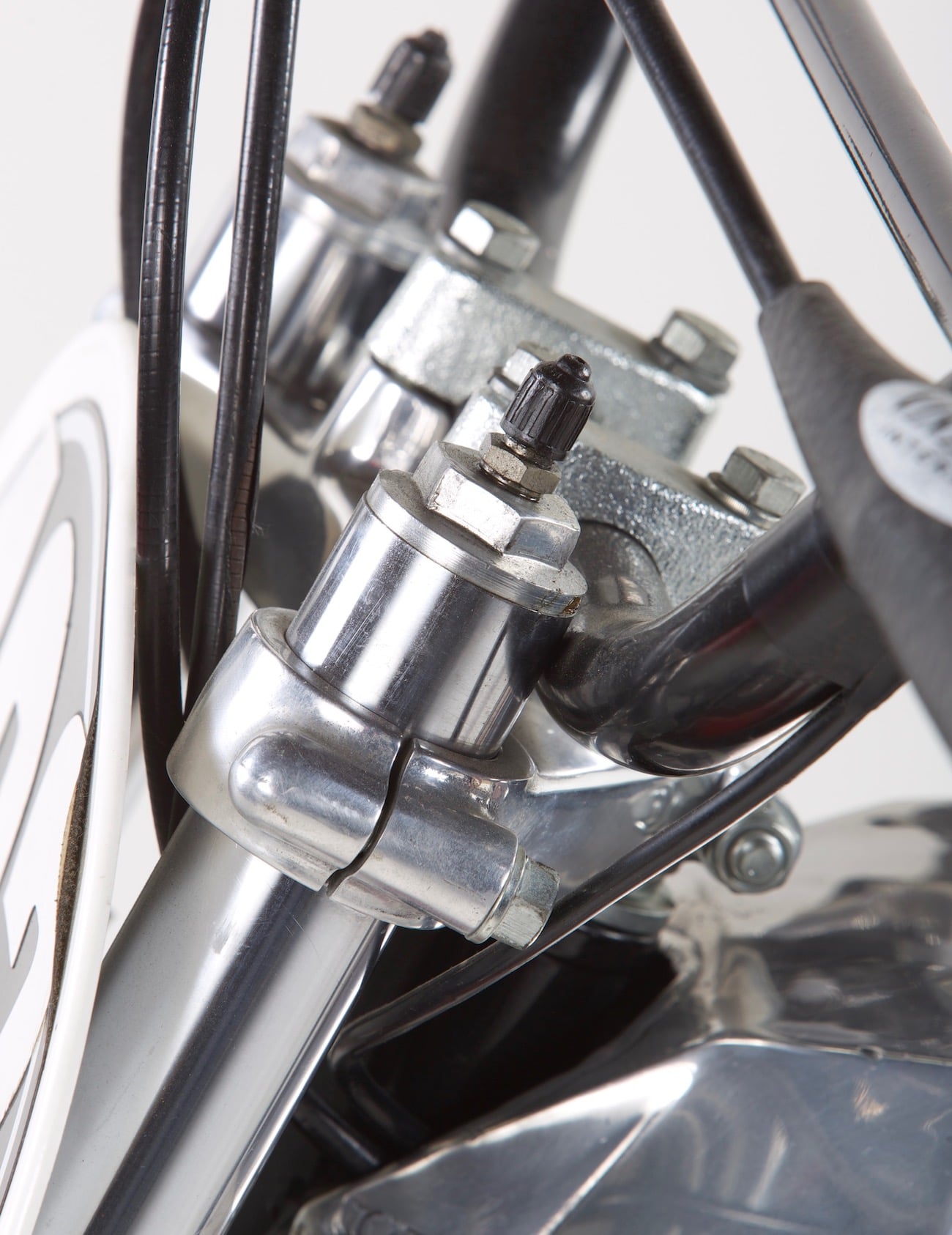 "Oh yeah, you are right. The Super Combat did come with an orange steel gas tank, but it was too bulbous and heavy. I had Alex Steel build an aluminum coffin tank for it."
"Oh yeah, you are correct. The frame has been reconfigured to get more travel, and while I was cutting and welding new shock mounts, I reinforced the weak head tube and swingarm pivot plates. With all the frame changes, I had to fabricate a new aluminum airbox and side plates. Plus, GPS built me an up-pipe to replace the stock down pipe, and it was designed so that the rear of the stinger, which was routed through the upper left side of the airbox, was invisible from the side profile of the bike."
"Oh yeah, you are very observant. That is a 2-inch-longer Swenco swingarm to which I welded gussets to move the bottom shock mounts forward to make the shocks more vertical."
"Oh yeah, the seat is very tall. Back in 1974, we ran tall seats to act as added suspension travel. Along with the seat, I added new plastic, a chain tensioner, bigger footpegs and different handlebars. That 1974 Super Combat was a great race bike."
"Oh no, I didn't race it in 1975. In fact, I never raced it again once I got my new 1975 bike. Why would I want to race my old bike when there were new ones on the showroom floor? But it was awesome."
YOU CAN READ "JODY'S BOX" COLUMNS IN EVERY ISSUE OF MOTOCROSS ACTION MAGAZINE. PICK UP THE LATEST ISSUE TODAY…OR BETTER YET SUBSCRIBE BY CLICKING ON THE SUBSCRIPTION BOX BELOW.