BEST OF JODY'S BOX: WHY A #2 PENCIL WAS THE GREATEST BARGAIN IN MOTOCROSS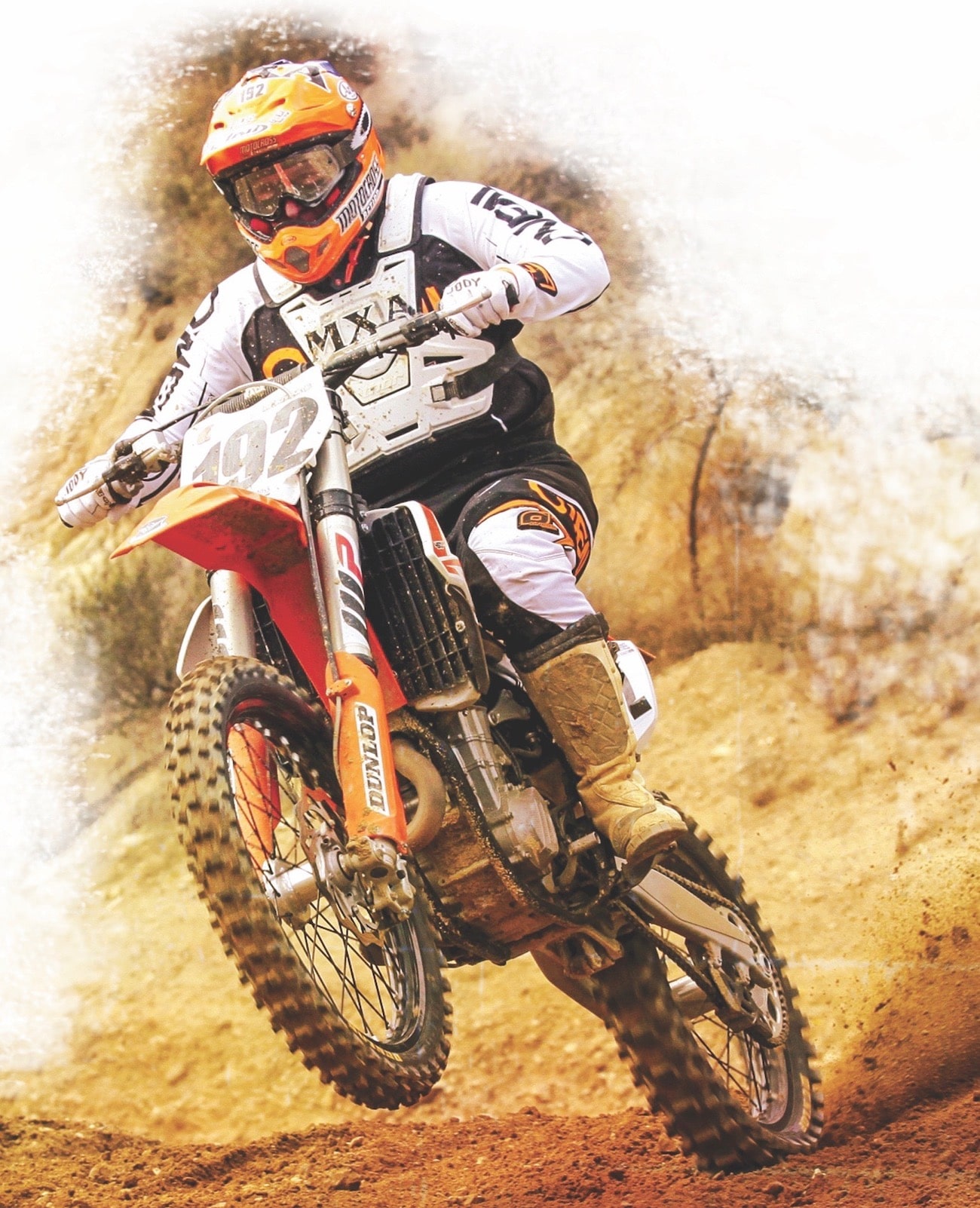 By Jody Weisel
There are a lot of injustices in the world. They bombard us at every level, be it Ukraine, the IRS, or what passes for news on MSNBC, CNN and Fox. Sometimes we feel helpless in the face of the wrongs that are foisted on us. And I am not heartened by old saws like "God grant me the serenity to accept the things I cannot change, the courage to change the things I can, and the wisdom to know the difference."
I want to change every wrong—no matter how small. When I'm driving down the highway and I see a sign for a new housing development and it reads, "Coming Soon! Oaks Hills Master Planned Community," I immediately look for the oak trees and hills. If the place is called Forest Glen, I fully expect to see houses tucked neatly into a pine forest with a grassy meadow stretching across an idyllic vista. Guess what? Lakeview Terraces is neither terraced nor within 30 miles of a lake; Oak Hills is treeless; and Forest Glen was built on the site of an old steel mill.
My immediate reaction is to call the state's Attorney General and have him sue the developer to force him to put in terraces and a lake at Lakeview Terraces or rename the ticky-tacky row houses something more accurate—like Oil Refinery View.
But, that isn't what I want to talk about.
Back in 1970, I raced at a track called River Glades. It was outside of Corpus Christi, Texas, and to the best of my knowledge had neither glades nor a river—but it was a very pretty track and could have easily been called Forest Glen or Oak Hills. At River Glades they charged the spectators a $3 gate fee and the racers $1 (after all, the racers were what the spectators came to see). At sign-up, I paid $3 to enter the 125 class. There were no Novice, Intermediate or Expert classes; every rider was a professional motorcycle racer and, if you won, you would take home a whopping $35. Now, you may think that the payout was pitiful, but you would be wrong—very wrong. Back in 1970, a dollar went a long way. You could get four McDonalds hamburgers and a Coke for a buck; a gallon of gas only cost 25 cents; my college tuition was only $135 a semester; and I bought a brand-new 1970 Datsun pickup truck for $2300 out-the-door.
But, that isn't what I want to talk about.
Last weekend, I went to a local race in sunny SoCal. I handed the girl at sign-up the entry blank and my $40 entry fee (which came on top of the gate fee I paid to get into the track in the first place). As I started to walk away, she called me back and said that I forgot my transponder. I put my hand out, expecting the electronic device to be placed into it, but instead she put her hand out and said that I needed to put a $100 deposit down on the transponder to insure that I didn't forget to return it. The kicker was that when I did return it I would get $90 back.
"HOW COME YOU NEVER CHARGED ME FOR A PENCIL WHEN YOU SCORED BY HAND? THE FACT THAT YOU INVESTED IN TRANSPONDERS DOES NOT MEAN THAT I SHOULD BE CHARGED MORE TO RACE; IT JUST MEANS THAT YOUR SCORING WILL BE ACCURATE FOR A CHANGE."
"Why do I need to pay to be scored?" I asked. "The whole idea of paying to enter a race in the first place is so that I will be scored."
"We had to invest in transponders and need to offset the cost by charging the riders," she said.
"How come you never charged me for a pencil when you scored by hand? The fact that you invested in transponders does not mean that I should be charged more to race; it just means that your scoring will be accurate for a change. To me, scoring a motocross race is a cost of doing business, and your return on investment is that you will need fewer scorers, and your clients, me for example, will be so happy with the great scoring that they will return week after week. In time, your investment in transponders will be returned to you tenfold."
"If you don't rent the transponder, then you won't be scored," said the sign-up girl with an authoritarian tone.
"Well, in that case," I said, "I'll just race and you can forget about scoring me! I'll know where I finished without you."
This is what I want to talk about.
Don't get me wrong. I have no issue with leaving my driver's license, credit card or Lovely Louella with the promoter in case I forget to return the transponder after the race. I fully understand that the transponders are too expensive to have riders walk off with them. However, plain and simple, when you pay an entry fee at a race, you are paying to be scored. If the promoter wants to charge you for his investment in transponders, then he should be brave enough to raise his entry fee to cover his day-to-day costs—not tack on some phony fee after the sale. It is a bait and switch. It is a swindle. It is crooked. It is beneath the ethics of most race promoters—but not all. What next? Pay to rent a parking spot in the pits. (Oh yeah, they already do that at the AMA Nationals).

To me, and I know it's not just me, having to pay an extra fee to get scored is a rip-off. A giant slap-in-the-face of the people who support that race promoter's business. It would be like going to Burger King to get a cheeseburger and after paying for your food, the person behind the counter asking if you'd like to rent the grill to get the burger cooked.