BEST OF JODY'S BOX: YOU AREN'T JUDGED BY YOUR VICTORY AS MUCH AS WHO YOU BEAT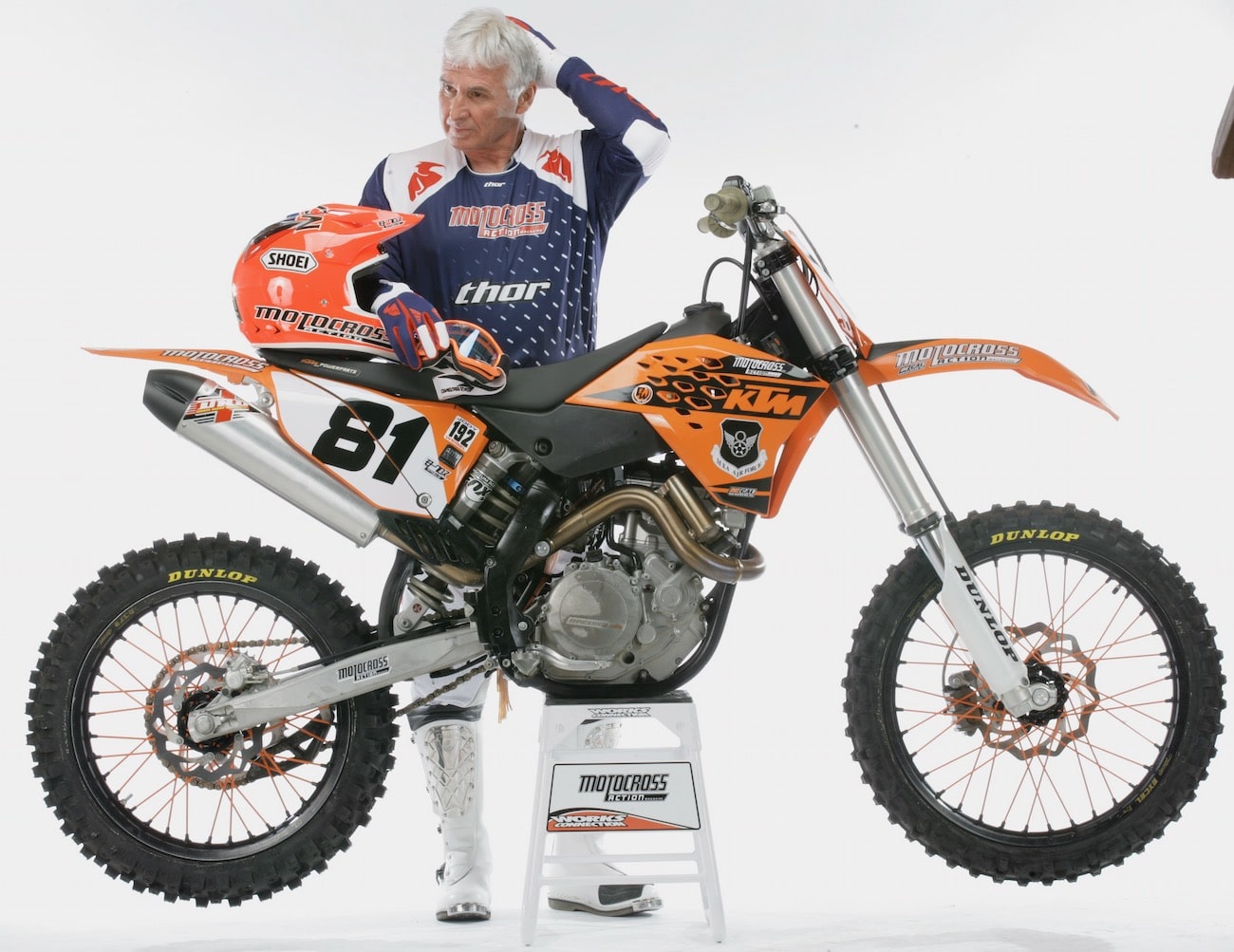 By Jody Weisel
Jimmy Mac wants to start a motocross company that sells inspirational motocross posters, T-shirts with ironic quotations and gift cards with witty statements on them. He asked me to write down a few things he could use for free, which is exactly how he feels about my tear-offs, chain lube and race gas. Here's what I sent him.
(1) You aren't judged by your victory as much as who you beat.
(2) My idea of a balanced diet is a hamburger in one hand and a milk shake in the other.
(3) The only tattoo a motocrosser needs is his name tattooed on his back so that when the ambulance guys roll him over they don't have to ask who he is.
(4) Being married extends a man's life by 10 years—and it shortens his racing career by about the same amount.
(5) I thought I was a skilled racer until I saw a woman on the freeway drinking a latte, talking on a cell phone and beating two kids in the back seat while doing 70 mph. That's talent.
(6) The first thing that my dad taught me about motorcycles was how to wash one.
(7) Win the race by going as slowly as possible.
(8) It's lonely at the top when there is no else in your class.
(9) Racers love to "think outside the box," but that only counts if you have a track record of thinking in it.
TAKING A DIRTY BIKE TO A MECHANIC IS LIKE EATING PEANUT BRITTLE BEFORE VISITING THE DENTIST.
(10) I would have sold my soul to the devil to be a motocross star, but by the time I got in line, he was sold out.
(11) Taking a dirty bike to a mechanic is like eating peanut brittle before visiting the dentist.
(12) What is so great about being the best if it brings out the worst in you?
(13) I may be slow, but my lap times don't fall off late in the moto.
(14) The only difference between winners and losers is the number of gaudy pieces of gold-flaked plastic gathering dust in their garage.
(15) Motocross is an excellent way to convert money into noise.
(16) To err is human, but to really foul things up you need two friends helping you.
(17) You can't tell a "good sport" until you see him lose.
(18) The dry weight of a new motorcycle would only be pertinent if you were going to enter it in a soapbox derby.
(19) Wouldn't a pair of forks have four legs?
"DON'T FEEL INADEQUATE IN THE COMPANY OF FACTORY RIDERS. JUST IMAGINE THEM
TRYING TO DO THE MULTIPLICATION TABLES."
(20) The ambulance guy shouldn't be the first one to tell you that the double was undoable.
(21) There's nothing magical about being a motorcycle racer. There is also nothing magical about being a brain surgeon, but there aren't any 125 Novice brain surgeons.
(22) Most training programs begin next Monday.
(23) All men are created equal—until the gate drops.
(24) Don't feel inadequate in the company of factory riders. Just imagine them trying to do the multiplication tables.
(25) Opportunity doesn't knock. Pistons knock. Don't confuse the two.
(26) Motocross is a sport where the riders spend all morning trying to kill each other, all afternoon denying it and all night bragging about it.
(27) I hate dirty riders more than the guys who complain about the way I ride.
(28) A 34 waist is the ultimate size. The young are headed for it, and the old dream of it.
(29) The best reason to keep all of your trophies is so your kids will have something to remember you by when they drive to the dump.
(30) I don't wear a jersey with my name on the back for the same reason that a bank robber doesn't.
(31) Motocross is a sport where small bands of men meet on remote fields to engage in an activity that has no social significance, that only a handful of people on the planet have ever heard of, in front of a smattering of spectators who aren't really watching. It is the total meaninglessness of motocross that makes it so much fun!