We're thrilled that Yamaha updated the YZ250FX cross-country bike with better components and more thought than the original FXs. This is a big step up
No one can say that the Bold New Graphics (BNG) aren't bold enough — plus, there is one engine mod that no one ever mentions
The new Yamaha's are here!
Jason Lawrence isn't your typical motocross rider (in any sense of the word). He has a very neutral riding position and tends to weight the back end of the bike more than the front.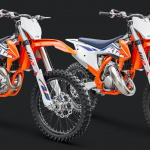 The four-stroke 250SXF, 350SXF, 450SXF & two-stroke 125SX, 150SX & 250SX
Don't be surprised by the BNG on the 2022 Kawasaki motocross bikes—and the "B" is subdued
Plus photos of the 2022 MC 125, MC250F & MC450F from all angles—Plus a fuel-injected EX 250 cross-country two-stroke
Remember when Suzuki was at the top of the motocross food chain? In fact, the 2011 RM-Z250 took top honors in the 250 four-stroke class. But, the last decade has not been kind to the RM-Z250.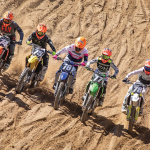 Breaking down the fastest 250 four-strokes — everything you need know, most of it applicable to your actual riding
With the GasGas MC250 you get all the best parts from the KTM 250SXF at an $800 lower price. This bike is designed for people who want high performance, but not a high price.