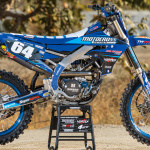 We cried a little bit when riding this bike for two reasons. (1) The reverberation noise was insanely loud due to the hopped-up engine and vented airbox cover (2) The power profile brought us tears of joy
We love this bike, and we think that you will, too. It's fast, light and low. It works with you to make you best that you can be.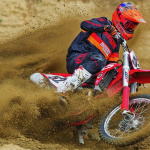 Since GasGas' race bikes were all-new in 2021, we don't expect any major changes for 2022, but we do think you need to know these ten GasGas facts
Finally, after remaining basically the same since 2006, the YZ250 has gained some significant upgrades. It's not "All-new," but it feels pretty new!
If it ain't broke, don't fix it—right? There are some minor changes to the FC450, but it's very similar to the 2021 FC450 which won MXA's Shootout last year. Learn all about the 2022 FC450 in this video here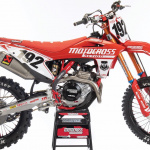 Motorcycles are very personal things. They may appear to be made of metal and plastic, but the real substance is hopes and dreams. Every new bike is filled with possibilities.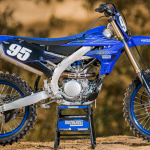 We breakdown the details on the successful Yamaha YZ250F and include a new map
Kyle Lewis has made made modest changes to his Honda, but thoughtful ones. It's not a gaudy go-fast buggy, but a professionally prepped race bike
Thankfully, Honda went to work on our two biggest complaints from the 2021 CRF450 when they developed the 2022 model. Hear what we thought of the updated bike in our latest test video
Much of the credit for the improvements goes to homegrown solutions, the ideas and concepts developed by local racers, hardcore KTM owners and the race teams, that KTM implemented into the 2014 KTM 450SXF.