A special kit designed in 2000 to transform a CR250 motocross bike into a freestyle bike. First step, buy hacksaw
One man, one bike, one Honda guru, two strokes and eighteen years of waiting for fruition
We flashback to when all the Japanese manufactures made two-stroke dirt bikes. This is the complete 2004 RM250 vs. YZ250 vs. CR250 vs. KX250 vs. KTM brawl
We get the inside secrets from FMF, Pro Circuit, Factory Honda, Planet Honda and did our own R&D to make the 1999 CR250 as good as it could be
Time has a way of blurring the rear-view vision of motocross fans. What's better a 2004 Honda or 2004 Yamaha? We not surprised that you don't know the correct answer
A scary fast bike that only the gifted could ride
The 2005 CR250 should have dug a trench at low rpm, but instead of going "braapp" it went "wahhhhh." On the positive side, it's no longer a "wah, wah, wah" engine, just one "wah" in '05
MXA looks back to the 2001 Honda CR250 two-stroke—that was the years that Honda came to its senses and took a step back to the good old days
Did you own any of these 125cc or 250cc winners throughout the two decades?
These are the must-do fix-it tips to make the 2000 CR250 the best bike it can be
Depending how you feel this could be a How-To-Do-It story or a warning to avoid this addiction while you still have your sanity
Honda made five changes to the 2004 CR250 engine. They needed to make changes as the YZ, RM and KTM barked right by it. Unfortunately, Honda didn't try hard enough
Willy Musgrave's flashback story about returning to his two-stroke roots
The most talked about CR250 project bike
This is more than just a bike; it's an adventure
We had to build it, because Honda wouldn't
Chocolate is a girl's best friend — titanium is a motocrosser's true love.
Honda could build this CR250, but they won't
    Aside from the sampling of aftermarket goodies, the Service Honda has the fit and finish of an OEM bike. It utilizes almost all stock parts and even the stock 2001 pipe will fit.   When four-strokes motocross bikes took over the motocross world—the second time, not the first time—only Yamaha and the European […]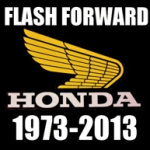 https://www.youtube.com/embed/w00l3T8TU4s
The MXA wrecking crew spends the majority of its test time racing and riding brand-new production motorcycles, but early on in each test session every bike gets its day on the dyno. It really isn?t all that revealing because by the time its strapped down it has already been ridden to break in the engine, seat the muffler packing and get a feel for where it rates. Test riders form their opinions in the saddle and rely on the dyno numbers to reinforce what they already know. When the dyno numbers are spit…
Of all the major manufacturers, Honda can be forgiven for not throwing the full weight of their engineering prowess behind the 2006 CR250 two-stroke. After all, way back in 1972 Honda vowed that they weren't interested in building two-strokes
Get Motocross Action's simple setup tips for your 2004 motocross bikes
A completely new engine design and a host of chassis improvements create a brand-new CR250R–a machine destined to be a winner in 2005. Features & Benefits New for 2005 – New cylinder design features RC exhaust valve housed in removable case for improved sealing and performance. – New precision-cut stainless steel cylinder base gasket and revised port timing for improved bottom-end and mid-range power. – New cylinder head combustion chamber shape for improved bottom-end and mid-range power. – New on…
2004 CR125R Changes for 2004 ú New electronic power valve for optimum valve timing and improved power throughout the range ú TMX-x carburetor gets new throttle position sensor (TPS) for improved linear throttle response ú New quick adjust clutch perch ú New clutch lever to improve feel and action ú New aluminum Renthal Bars (971 Bend) ú New "non-slip" seat cover for increased rider control ú New footpeg hinges prevent dirt accumulation for consistent footpeg angle ú New Dunlop 742 front and 756 rear tir…
(click on photo) CR250: 1. New third generation twin spar aluminum frame and swingarm. (1.1 lb lighter than last years frame) 2. Redesigned rear brake system with integrated reservoir and master cylinder. 3. All-new case-reed engine. 4. RC-style exhaust valves (similar to the CR125) with as electronic control module that uses engine rpm to calculate exhaust position and signal a DC servo motor to adjust the RC valve. 5. Magnesium clutch cover. 6. Showa suspension front and rear. 7. Aluminum spoke nipples…
Want to know what's different on the 2001 CR125 compared to the CR250 other than a smaller motor? HERE'S WHAT'S NEW ON THE 2001 CR250 1. New cylinder port shapes and timing specs provide a smoother and stronger power delivery, and produce lightning-quick acceleration. 2. All-new lighter 38mm flat-slide Mikuni TMX carburetor adds both initial throttle crispness and improved throttle response to complement the new engine character. 3. New reed-petal stopper shape improves mid-range and high-rpm power deli…
We can't tell you how to jet your bike. It's a big world out there (and we don't know you all that well). However, we can tell you what jetting we run in the MXA test fleet. Take into account that we race in a Mediterranean climate, near sea level, within sight of palm trees and never far from a Double Latte. We also run fresh 92-octane gas, work on our bikes every week, clean the filters, change pistons and rings regularly, are alert to pinging and haven't changed oil brands in over a decade. This is t…
Why are so many of the factory riders testing 20-inch front tires? Are they guinea pigs? What are the advantages and disadvantages of the new tire size? Is the 20-inch actually smaller than a 21-inch tire? Are consumers going to have to dig into their pockets to pony up for a 20-incher next year? What's all the hype about?