The 2021 Honda CRF450 is all-new from head-to-toe. Learn our initial impressions about the bike here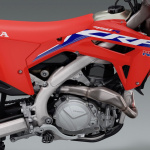 If you're in the market for a 2021 dirt bike, Honda is ready, willing and able to sell you whatever you want
Everything you want to know about the CRF450 in the video above
We like testing Windham's race bikes just as much as we like him. Why? Kevin has a real world racing setup that doesn't take a Greek god to ride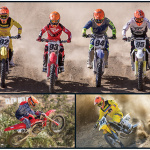 One last chance to see what is sitting on the showroom now, while waiting for the 2021 models to arrive. You might get a good deal now!
There is no doubt that there is a new 2021 Honda CRF450 on the horizon — take this opportunity to see what it will and won't look like
The Honda CRF450 makes the most horsepower by leaps and bounds, which is exactly what this super stiff chassis does not need
With some reasonable modifications, a CR450 can be transformed into a desert racer, enduro bike, supermoto bike, dirt tracker, TT racer, sidecar racer or even a road racer
And there you have it—MXA's strategic plan on building a better and more expensive Honda CRF450.
You waited for it. It's here! Everything you need to know about the YZ450F, RM-Z450, 450SXF, KX450, FC450 & CRF450