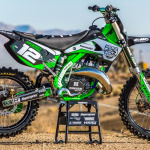 "The other MXA guys started to refer to my KX125 project bike as the 'green unicorn.' I told them that it would be finished soon and then they'd be sorry. I lied!"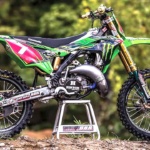 Why Carson didn't use an KX250F aluminum frame or a 144cc kit, but did use Showa air forks and an Lectron carb
The age-old struggle of power versus powerband
The MXA wrecking crew wanted to know what kind of bike a hammerhead like RC really rides. What better way to find out than by riding his race bike?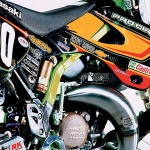 The bike that Brownie raced to the 125 AMA Championship 19 years ago—and he'll be racing at the World Vet this November
The MXA wrecking crew rounded up the five prime contenders and put them through their paces. Here is what we learned about the 2004 tiddlers
A Kawasaki-backed Grand Prix team builds an awesome KX125 two-stroke, but with a blue twist
Did you own any of these 125cc or 250cc winners throughout the two decades?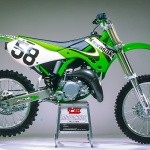 For 2000, the KX engineers added more inertia to the drivetrain to help the KX125 churn out a broader powerband. Unfortunately, it didn't work as well as they hoped
In 2004 Kawasaki broke the 35 horsepower barrier on its KX125 by making seven changes to the engine